'The Bachelor' Producer on Why It Took so Long to Cast a Black Lead
After almost 20 years, The Bachelor has finally chosen its first-ever Black lead. Matt James has been chosen as the face of the show's 25th season. While many viewers aren't familiar with James yet, and were hoping for Mike Johnson as the lead, James has managed to develop his own fan base prior to the …
After almost 20 years, The Bachelor has finally chosen its first-ever Black lead. Matt James has been chosen as the face of the show's 25th season. While many viewers aren't familiar with James yet, and were hoping for Mike Johnson as the lead, James has managed to develop his own fan base prior to the show. James was originally slated to compete on Clare Crawley's season of The Bachelorette. But, thanks to the coronavirus (COVID-19) pandemic, timelines have shifted substantially.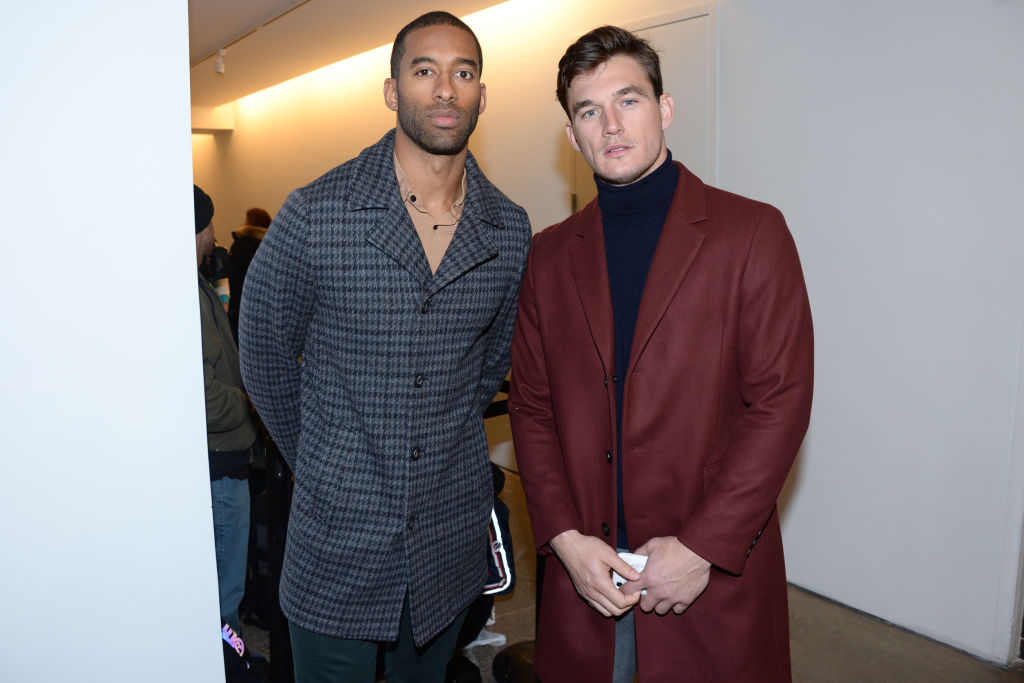 But, James had a connection to The Bachelor long before he got cast on Crawley's season. He is the best friend of fan-favorite, Tyler Cameron, who hails from Hannah Brown's season. Some fans of the franchise have gotten to know James a little better as a member of the Quarantine Crew. The Quarantine Crew features a group of friends who are quarantined together and finding fun ways to pass the time. Cameron is part of the crew and Brown was as well before she returned home to Alabama.
Why was Matt James selected as the lead for 'The Bachelor' season 25?
But even though James has gained more popularity in the past few months, he was still an unexpected choice for The Bachelor as most viewers don't have any idea who he is. Many fans are convinced that James was only chosen because of the petition created campaigning for anti-racism in the franchise. One demand of the petition, which has garnered over 85,000 signatures, was that the producers cast the first Black Bachelor for season 25.
However, Rob Mills, who serves as the executive producer for The Bachelor, has declared that James was not chosen in response to the petition. In fact, he argues that the franchise had their eyes on James for quite some time and were looking at him as a potential lead for months. Still, the choice has left many fans confused about why he was chosen over Johnson, who is both well-known in the franchise and well-loved.
Why has it taken nearly 20 years to get a Black lead?
Thus far, the franchise has not revealed why they went with James over Johnson. However, Mills did reveal why Peter Weber was chosen as the lead over Johnson for season 24. "We had a very close race between three people — Tyler, Peter, and Mike — and at the end of the day, there were the same reasons we had for anyone else. At that time, we just thought that Peter was the best guy for the job," Mills admitted to Variety about the controversial choice for Bachelor.
But, even if it's true that Weber was indeed the best person for the role at the time, what is the franchise's excuse for not having a Black lead prior to James? There have been 24 seasons of the show and time and time again the franchise has gleefully skipped over plenty of eligible bachelors who also happen to be people of color. Johnson is one example but Eric Bigger, Wills Reid, and Blake Killpack, and John Graham also come to mind if we go a few seasons back.
Will producers prioritize diversity beyond 'The Bachelor' 2021?
Mills admits that there are reasons that the Bachelor franchise hasn't had a Black lead before James, but says that ring hollow because it's long overdue. "There are a lot of different ways I can answer that, but it always rings false because honestly, I think we should have, and everyone agrees we should have had a Bachelor of color before this time," he shared. Clearly, The Bachelor franchise knows that there's no excuse they could offer that will justify years of a blatant lack of diversity. We can only hope they will continue to make diversity a priority and set James up for success.