'The Bachelor' 2022 Finale: Clayton Echard's Dad Brian Wins Bachelor Nation's Hearts
Clayton Echard's family appeared during the first part of The Bachelor 2022 season finale. Bachelor Nation met Clayton's parents, Brian and Kelly Echard, and his two brothers, Patrick and Nate, but Clayton's dad stole the show. Find out why Bachelor fans loved Brian's appearance in the finale so much, plus the Bachelor Nation alum they're saying could learn a thing or two from Clayton's dad.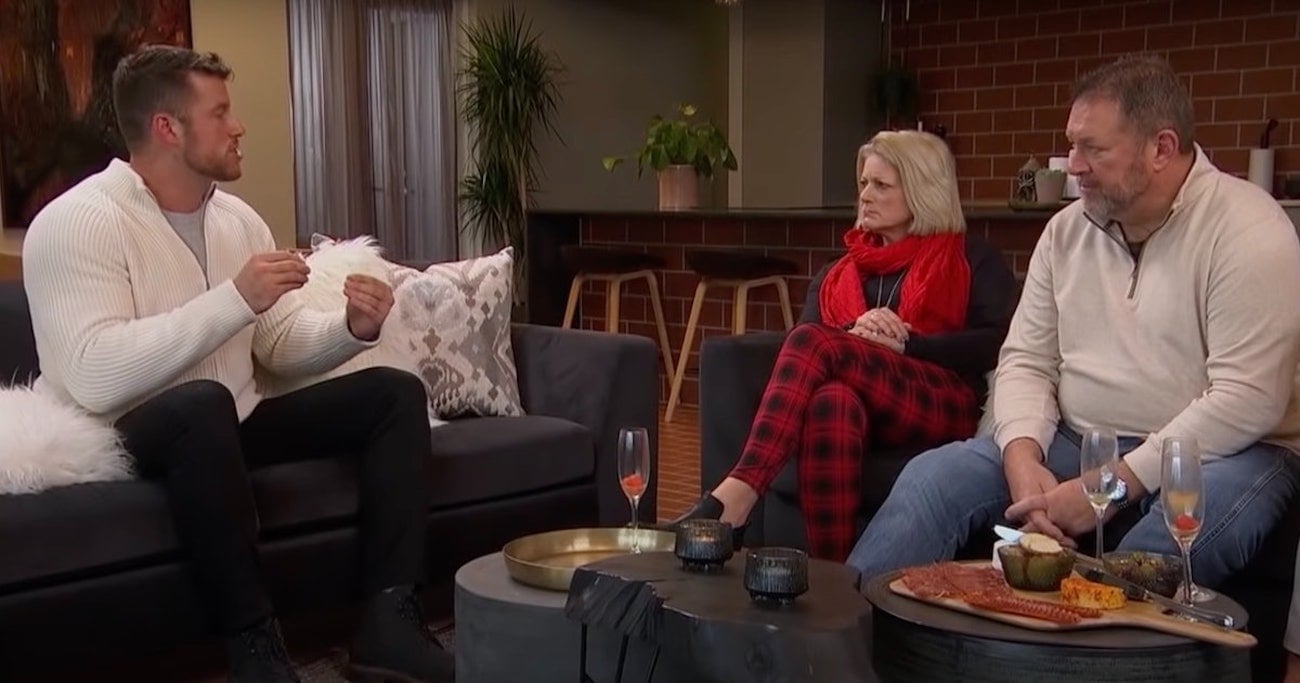 Clayton's family appeared in part 1 of 'The Bachelor' 2022 finale 
In part one of The Bachelor finale, Clayton explained how he was in love with the final three women of his season: Susie Evans, Gabby Windey, and Rachel Recchia. "I told myself, 'I'm only going to fall in love with one woman,'" Clayton told his family in the episode. "I fell in love with three." 
Susie left after telling Clayton she "couldn't move on" because he was "in love with" and "intimate with" both Gabby and Rachel. As Clayton explained this to his family, his dad Brian sided with the women, saying: "That's understandable." That was just the beginning of Bachelor Nation's affinity for Brian. 
Bachelor Nation celebrations Brian Echard's parenting
"You have to understand, they don't want to be second or third," Brian told Clayton in the episode. "They want to be first. I think you've gotta step back and [realize] they have a right to be upset with you."
Brian concluded: "I love you no matter what happens, but you have really screwed the pooch, in my opinion."
During part one of The Bachelor Season 26 finale, Bachelor Nation took to Reddit to celebrate Brian's advice. "This man is SENSIBLE, THOUGHTFUL, EMPHATIC," said one Redditor. "Clayton needs to get his s*** together and listen to his parents." 
"You can see him trying to calculate how Clayton went this wrong," said another Reddit user in the comments. "Clearly can't blame this one on the parents."
Said another Bachelor fan: "I loved how he held his son accountable." They also added "Take notes Barb," referencing Peter Weber's mother Barbara Weber. During his season of The Bachelor, Weber proposed to Hannah Ann Sluss, but called it off before the end of the season because he still had feelings for Madison Prewett. 
Another comment in the thread reads: "THAT was good parenting. Reassuring Clayton that he still loves him no matter the outcome, but that he still thinks Clayton messed up BIG, and encouraging Clayton to see it from the women's perspectives."
'The Bachelor' 2022 finale continues tonight 
There's still more to come in Clayton's season of The Bachelor. The live finale continues Mar. 15, 2022. At the end of the Mar. 14 episode, The Bachelor host Jesse Palmer informed Clayton that Susie was still in Iceland. 
While she didn't receive a rose — Clayton escorted her out after revealing she couldn't move past his sleeping with the other women — Clayton's strong feelings could bring Susie back into the mix. Will this be the shocking twist Bachelor producer Mike Fleiss has been teasing for Clayton's season? Bachelor Nation will have to tune in to find out.
See how Clayton's season of The Bachelor plays out in the final episode airing Mar. 15 on ABC starting at 8 p.m. ET.
RELATED:  Former 'Bachelor' Star Jade Roper Says Clayton's Actions Toward Susie Were 'Triggering'