'The Bachelor' 2022 Premiere Spoilers: Who Wins Clayton Echard's First Impression Rose, Who Goes Home First, and More
The Bachelor 2022 with Clayton Echard doesn't hit television screens until Jan. 3, 2022. Luckily, ABC and The Bachelor franchise's top detective, Reality Steve, has already given us plenty of information to consider for the season. 
Folks who watched The Bachelorette with Michelle Young likely recognize Clayton as one of the suitors from her season. However, things with Michelle and Clayton didn't work out. Now, Clayton is ready to put his heart on the line and try for a love of his own. We've got multiple teasers and spoilers ahead. This includes who wins Clayton's First Impression Rose, who goes home the first night, and which two women don't make it to the first Rose Ceremony.
[Spoiler alert: This article contains potential spoilers from 'The Bachelor' 2022 with Clayton Echard.]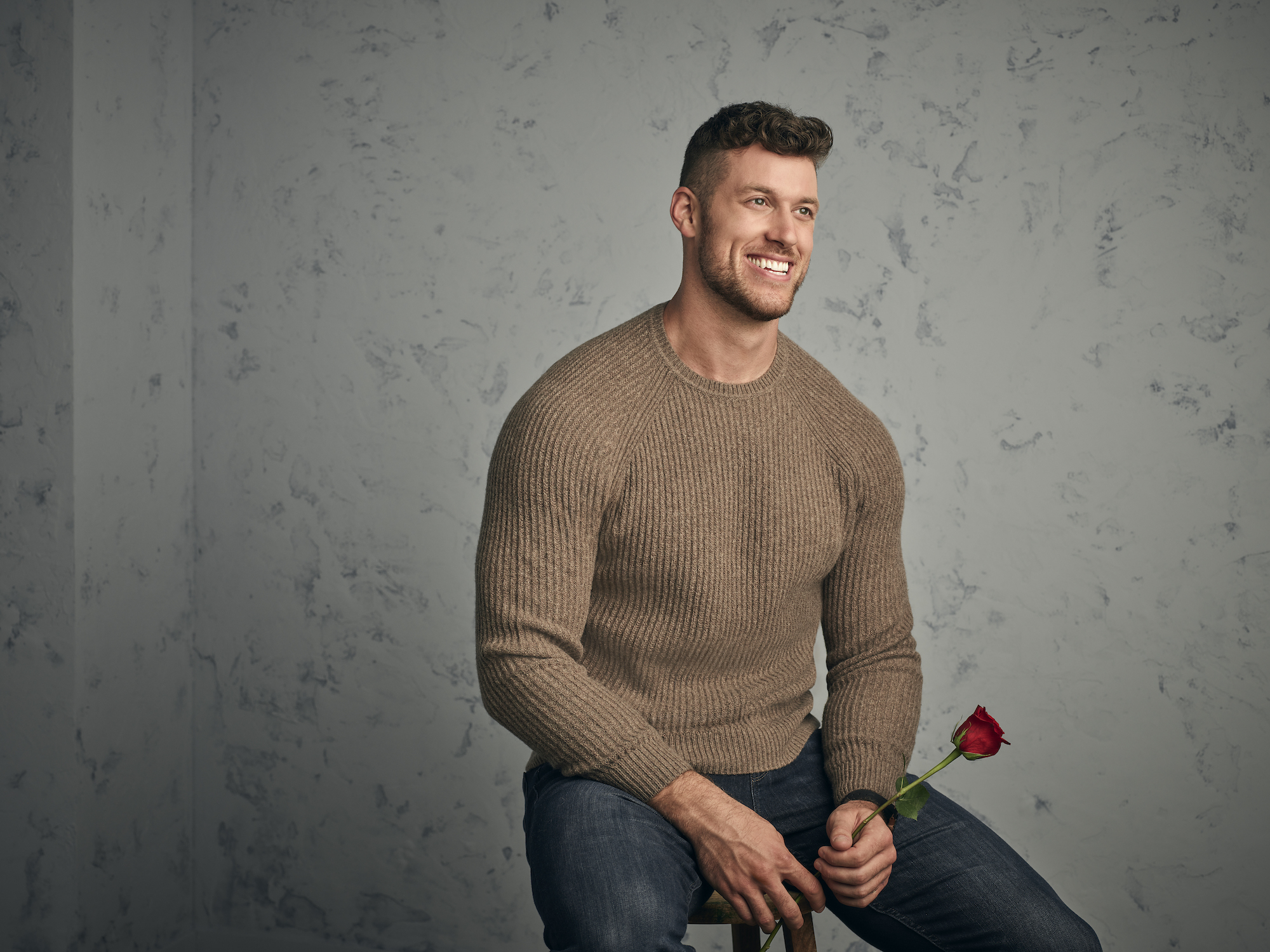 Which woman receives the coveted First Impression Rose in the premiere of 'The Bachelor' Season 26 with Clayton Echard?
Every woman in history who has arrived on the first night in The Bachelor has her eyes set on the First Impression Rose. Whoever receives that rose typically has a higher chance of making it to the final four and ultimately getting a proposal. 
According to Reality Steve, Teddi Wright gets the First Impression Rose on this season of The Bachelor. The blogger tweeted, "While I did not know who got Michelle's first impression rose until that group pic, I do know who got Clayton's. Teddi Wright received Clayton's First Impression Rose."
Teddi's bio on ABC's website says that Teddi "considers herself a hopeless romantic who is ready to find her soul's counterpart." Clearly, something caught Clayton's attention with Teddi.
Which 2 women leave on the first night in Clayton Echard's season of 'The Bachelor' 2022?
Even without Chris Harrison here to declare this "the most dramatic season ever," there are plenty of indications that Clayton Echard's season of The Bachelor gives fans the drama they love. Thanks to more information from Reality Steve, we know two women in the cast leave before the first Rose Ceremony.
Salley Carson, a spine surgery robot operator from Charlottesville, Virginia, didn't stay for the Rose Ceremony. Someone working for The Bachelor discovered Salley was previously engaged and set to have her bachelorette party on Sept. 26, 2021.
Reality Steve tweeted, "So Salley never made it to night 1. Once this all got out the day of the headshots being released, Salley was asked by production if she still wanted to do the show and she said no."
He continued, "Clayton was probably informed of this and went to talk to her in her hotel room pre-show, which is why the promo last night had him saying the first rose of his season was rejected. He's referring to Salley choosing not to be cast for the show."
Plus, Claire Heilig is also asked to leave before the first Rose Ceremony. Claire, a spray tanner in Virginia Beach, drinks a little too much on the first night. Unfortunately, this ruins her chances with Clayton as he asks her to leave early in the night.
Who does Clayton Echard eliminate on the first night?
Only one woman can win and folks see the most eliminations on night one. According to Reality Steve, these are the women who don't receive a rose on their first night:
Claire Heilig 
Daria Rose 
Hailey Malles 
Ivana Noble 
Jane Paik 
Lindsay Rae Dobbs 
Samantha Jeffries 
Rianna Hockaday.
With Salley also leaving on the first night, this leaves Clayton with 22 women to choose from for his potential wife. Be sure to catch The Bachelor 2022 premiere on Monday, Jan. 3, 2022, at 8 P.M.