'The Bachelor' 2022 Promo Trailer Previews Major Spoilers About Who Clayton Echard Will Pick as His Final 2
Watch 'The Bachelor' 2022 promo trailer, which previews what's next for Clayton Echard in season 26, including who he might pick as his final two and three women. Reality Steve also shares spoilers about the new lead's top finalists.
Get ready — ABC just dropped a lengthy trailer for The Bachelor Season 26 with Clayton Echard in 2022, and the new preview is a dumpster fire filled with drama and some major spoilers. Typically, teasers drop a few clues about what's to come next season. But The Bachelor 2022 promo trailer really went all-in, potentially spilling who Clayton will pick for his top three and final two. So here's a quick breakdown and what franchise blogger Reality Steve has to say about the spoilers.
[Spoiler alert: This article contains potential spoilers about The Bachelor Season 26 with Clayton Echard.]
'The Bachelor' 2022 trailer teases new dates and filming locations for Clayton Echard's season
It looks like Clayton's season of The Bachelor will explore new filming locations for extraordinary dates. The season 26 preview starts with Clayton, a "Midwestern boy from Missouri," under the St. Louis Arch. Then the trailer jumps to a Baywatch-inspired group date on the beach. 
Meanwhile, The Bachelor 2022 trailer highlights multiple one-on-ones, including typical ATV, mountain climbing, kayaking, helicopter ride, and carnival dates. Then later, Clayton takes a contestant to Niagara Falls. So it's possible the cast heads over to Canada next season. The promo also includes multiple shots of Clayton and his suitors in Europe.
'The Bachelor' Season 26 promo might've dropped spoilers about who Clayton Echard will pick as his final 3 and 2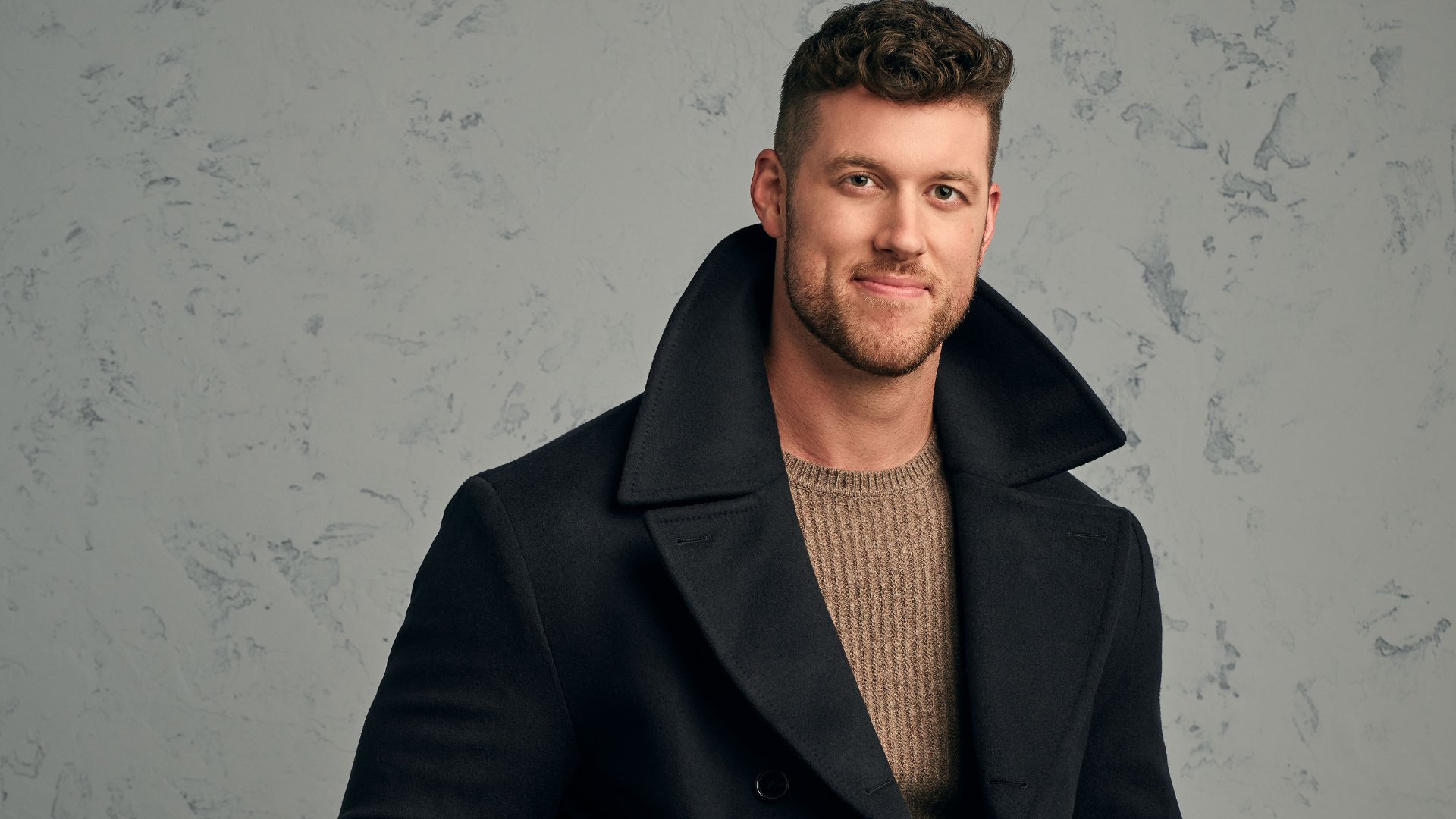 Clearly, there's plenty of romance on the horizon when travel is back on the table for Clayton's season of The Bachelor in 2022. But it seems all the adventure could get to the new lead.
In The Bachelor promo, Clayton admits he is "in love with three women." The teaser seemingly claims one suitor as Gabriela Windey, aka Gabby, because Clayton directly tells her that he is "falling in love." He also tells a blonde woman in a black dress the same thing. Then Clayton says he is "in love" with someone, and the trailer shows another blonde woman wearing a sparkly top kissing the bachelor.
That said, Clayton gets honest with his cast, and it gets unintentionally brutal. Later in the preview, a woman in a voiceover cries. "He's in love with all three of us?" she says. So it seems possible that Clayton tells his final three how he's feeling, which probably won't make anyone feel "chosen" in the end.
Meanwhile, Clayton chooses to be "fully transparent" with his final picks, seemingly during the rose ceremony after Fantasy Suites. He tells two women he was "intimate" with both of them, and there are two roses left on the table. The Bachelor preview also shows Genevieve Parisi and Rachel Recchia, but are they really Clayton's final two picks? 
Although Rachel and Genevieve are clearly shown in the trailer, a clip of Sarah Hamrick crying is sandwiched in as well. Genevieve also has long hair, and the brunette woman in the rose ceremony shot has short hair. So while The Bachelor trailer seemingly spoiled Clayton's final picks, it seems like things aren't really matching up.
Reality Steve on Clayton Echard's top finalists and response to spoilers in 'The Bachelor' teaser
For now, Bachelor Nation fans will have to watch who Clayton will end up with in the season 26 finale. But franchise blogger Reality Steve already has some major spoilers about Clayton's journey and ending. 
On Twitter, the spoiler guru shared all of the alleged one-on-one dates for next season. According to the blogger, Clayton will go on solo adventures with Susie Evans, Sarah, Rachel, Serene, Gabby, Shanae Ankney, and Teddi Wright. 
Reality Steve also claimed that Susie, Rachel, Serene, and Gabby will become Clayton's final four picks, and Serene will be eliminated after Hometowns. This leaves Gabby, Susie, and Rachel as the bachelor's final three. Then the blogger addressed all the spoilers in The Bachelor promo trailer.
On Dec. 7, Reality Steve claimed the scene where Clayton tells two contestants he hooked up with both of them actually took place in Iceland, which is where Fantasy Suites and the final rose ceremony were allegedly filmed. Then the franchise blogger noted that the clip of Sarah could be misleading because she was sent home before the cast moved to Iceland. Reality Steve also speculated that the short-haired brunette is likely Gabby. But ultimately, it seems like Bachelor Nation fans will have to stay tuned for updates.
"Most people assume now Gabby and Rachel are your final two based on that shot in Iceland," Reality Steve wrote. "Certainly looks that way, but with the way the editing works and how tricky they can get sometimes, the only thing we know for sure is that whole scene happens in Iceland."
He continued, "Saying they're the final 2 because that's the only two you see there with their backs to us, I don't know yet."