'The Bachelor' 2022: Who Is Cassidy Timbrooks? Instagram, Age, Job, and More About Clayton Echard's Cast Member
Cassidy Timbrooks is one of several women hoping for a chance at love with Clayton Echard in 'The Bachelor' 2022. Here's everything to know about Cassidy.
The Bachelor 2022 premieres on Jan. 3, and fans are already clamoring to learn more about Clayton Echard's suitresses this season. Thirty-one different women will compete for Clayton's heart after his exit on Michelle Young's season of The Bachelorette. According to Bachelor spoiler extraordinaire Reality Steve, Cassidy Timbrooks, one of the women vying for Clayton's attention, has quite the dramatic storyline this season.
[Spoiler Alert: This article includes potential spoilers for Cassidy Timbrooks and Clayton Echard in The Bachelor Season 26 in 2022.]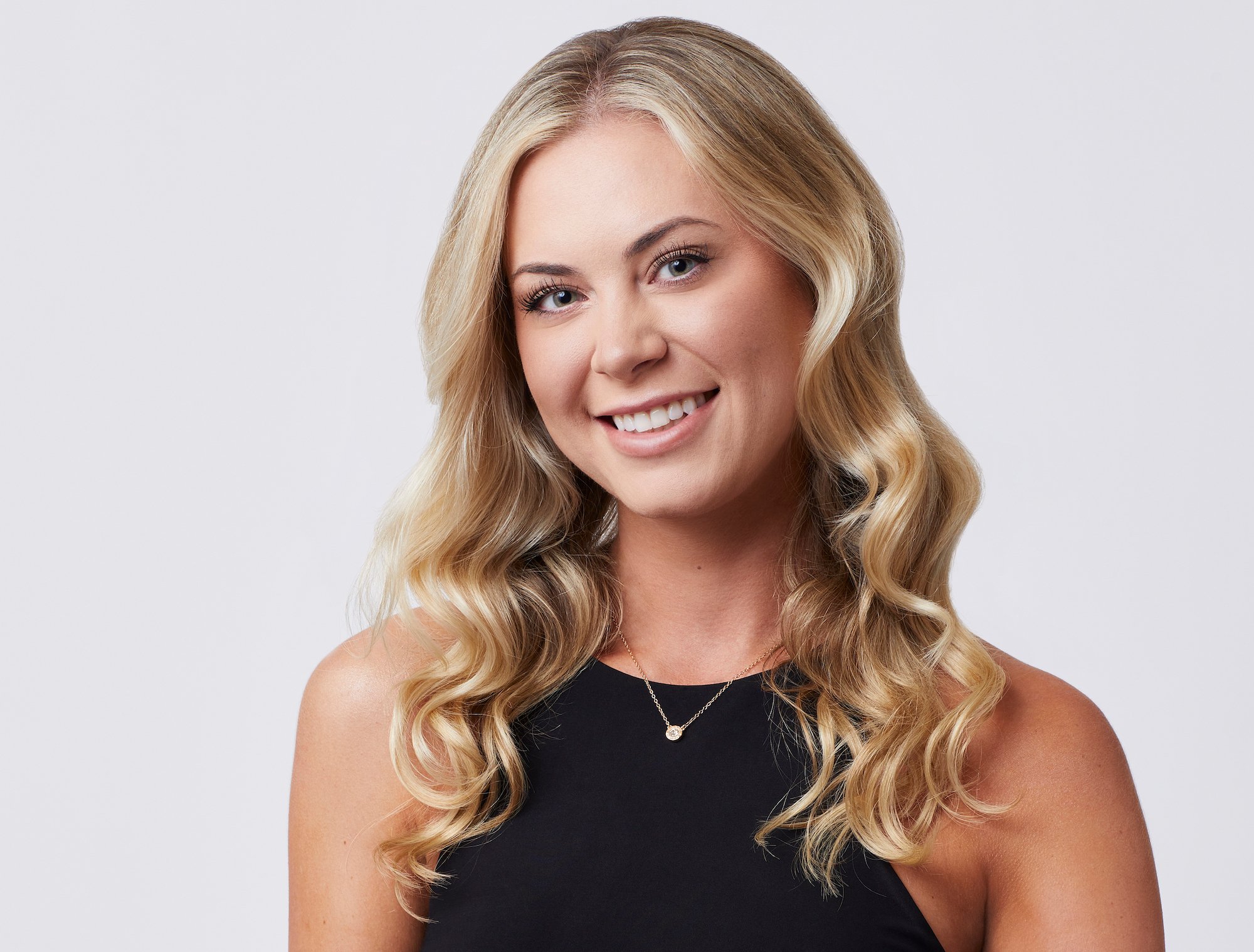 Who is Cassidy Timbrooks on 'The Bachelor' 2022 with Clayton Echard?
Cassidy lives in Los Angeles, California. According to her bio for The Bachelor 2022 on ABC's website, she's a "bold, blunt woman who isn't afraid to say how she feels or do what she wants." Due to her experiences in the past, Cassidy knows exactly what she's looking for in life. 
The bio for The Bachelor 2022 goes on to say, "She is driven, confident, and looking for a partner who can keep up with her fast-paced lifestyle. She wants someone attracted to her independence, a teammate who wants to create a home, and someone who can match her adventurous nature. Fueled by hope, Cassidy loves to take chances and will try anything once." 
The Bachelor 2022 star isn't a fan of waiting in lines (which is why she hates clubs), has a matching tattoo with her mother, and considers herself a pro at driving stick shifts.
How old is Cassidy Timbrooks, and what does she do for a living?
Cassidy is 26 years old. According to her LinkedIn profile, she works as an Executive Regional Recruiter for Titanium Recruiting, Inc.
What is Cassidy Timbrooks' Instagram?
Cassidy's Instagram profile includes several images showing off some of her favorite fashion styles. Photos also include her hanging out with friends and family. A few of the newer pictures promote her time on The Bachelor 2022. One of the photos highlights parts of her ABC bio. The caption reads, "Deleted my dating apps to find love the old fashioned way." You can check out Cassidy's profile under the handle @CassidyTimbrooks.
What 'The Bachelor' 2022 spoilers suggest about Cassidy Timbrook's time on Clayton Echard's season
Reality Steve's spoilers for Cassidy suggest her time on the show might not be all that long. On Oct. 29, 2021, the reality TV blogger tweeted, "Someone who gets a group date rose, gets it taken away from them at the rose ceremony and sent home." Of course, curious fans wanted to know more about the situation.
Reality Steve explained what happens in a later tweet, "There is a woman this season who was texting a guy in the hotel pre-show before she got her phone taken away. This becomes a storyline on the show." She exits the show in episode 2.
We know contestants on The Bachelor have to give up their phones almost immediately. Although, it looks like Cassidy took a gamble at shooting off more texts while she had the chance. However, it seems like it cost her a chance with Clayton in the end.
This season, Cassidy isn't the only woman with a dramatic exit on The Bachelor. Reality Steve also revealed that Claire Heilig leaves on the first night as well as Salley Carson. 
Thankfully, fans get to watch it all play out soon enough. The Bachelor 2022 premieres on ABC on Jan. 3, 2022, at 8 P.M.