'The Bachelor' 2022: Who Is Gabby Windey? Instagram, Age, Job, and More About Clayton Echard's Cast Member
The Bachelor 2022 with Clayton Echard has arrived, and fans are buzzing with excitement about the new cast. In season 26, 31 different women take their chance at love with The Bachelorette Michelle Young's former cast member. One of those women is Gabby Windey. Here's everything you need to know about Gabby's age, job, Instagram, and more in preparation for The Bachelor season premiere.
[Spoiler: This article includes potential spoilers for Gabby Windey and Clayton Echard in The Bachelor Season 26 in 2022.]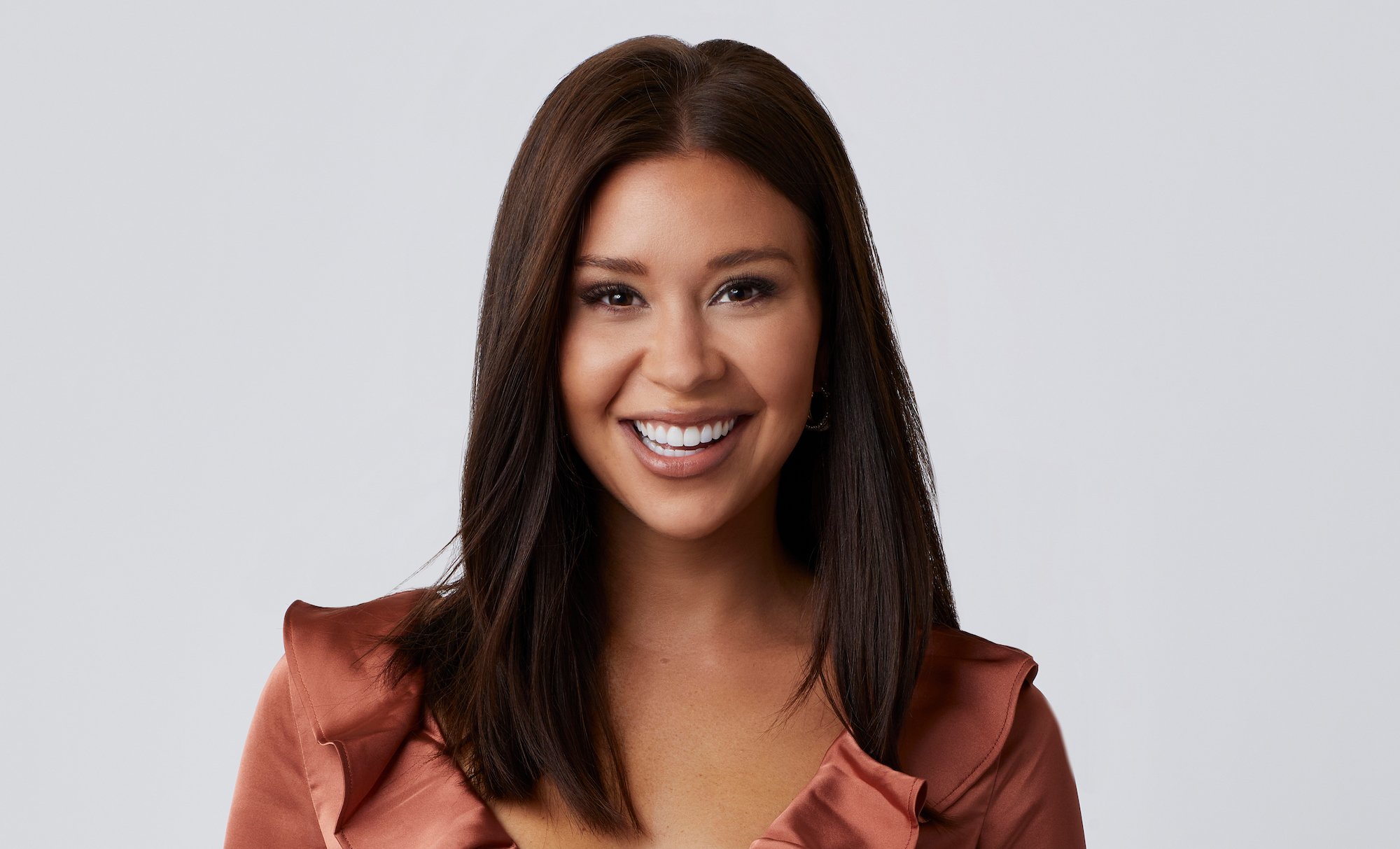 Who is Gabby Windey on 'The Bachelor' 2022 with Clayton Echard?
According to her bio for The Bachelor 2022 on ABC's website, Gabby hails from Denver, Colorado. This puts a lot of miles between her and Clayton's hometown of St. Louis, Missouri. She's a massive fan of dogs and has her own four-legged friend – a Goldendoodle named Leonardo. This means any man she dates must love dogs because she and Leonardo come as a package deal. 
The Bachelor 2022 contestant's bio also says, "not only is she beautiful, but she also has a lot of substance, emotional depth, and a wealth of lived experiences. Gabby is looking for a man with quiet confidence." However, the bio does point out that while she "doesn't have a physical type" when it comes to the man she's dating, he does have to have a personality. 
"Her ideal man will challenge her, communicate his feelings and work hard to equally carry the weight of the relationship," the bio continues. Gabby's very independent, so she needs a partner who will appreciate that and not expect her to get completely wrapped up in the relationship and lose herself to it.
How old is Gabby Windey, and what does she do for a living?
Gabby is 30 years old and works as an ICU nurse for a living. A little extra digging on the internet shows that, according to LinkedIn, Gabby is a registered nurse at the University of Colorado.
What is Gabby Windey's Instagram?
Fans who want to know more about Gabby's personal life outside of her time on The Bachelor 2022 with Clayton Echard can find plenty of photos on her Instagram account. She uses the handle @gabriela.windey. 
Bachelor fans can see images from Gabby's time as a Denver Bronco's cheerleader from a quick look. The account also includes photos of her modeling some of her favorite bikinis. Plus, there's a subtle promo for her time on The Bachelor 2022.
'The Bachelor' 2022 spoilers tell us how far Gabby Windey gets in Clayton Echard's season
Reality Steve, reported that Gabby makes it to the final three in Clayton Echard's season. The blogger wrote, "The final 3 women (Susie Evans, Gabby Windey, and Rachel Recchia) all made it to Iceland for Overnights and Final Rose Ceremony. Since I don't have the spoiler on that yet, I don't want to speculate on how it shapes out."
ABC also released a promotional clip showing Clayton confessing to The Bachelor 2022 producers that he's in love with all three women. He then admits to the final two women he was intimate with both. Tears flow, hearts are broken, and someone must go home. To watch Gabby's story unfold, tune into The Bachelor 2022 with Clayton Echard on ABC on Jan. 3, 2022.