'The Bachelor' 2022: Who Is Sarah Hamrick? Instagram, Age, Job, and More About Clayton Echard's Cast Member
Several different women are looking for love in Clayton Echard's season of 'The Bachelor.' Sarah Hamrick is one of them, and we have everything you need to know about her.
The Bachelor 2022 premiered on Jan. 3, and fans are already buzzing with excitement about some of Clayton Echard's cast of women. Sarah Hamrick, one of the lucky ladies vying for Clayton's heart, was the first woman out of the limo in the premiere. She caught Clayton's attention in a sparkly gold dress, but there's more to learn about her. Here's everything you need to know from Instagram, age, job, and more about Sarah.
[Spoiler Alert: This article contains potential spoilers about Sarah Hamrick and Clayton Echard in The Bachelor 2022.]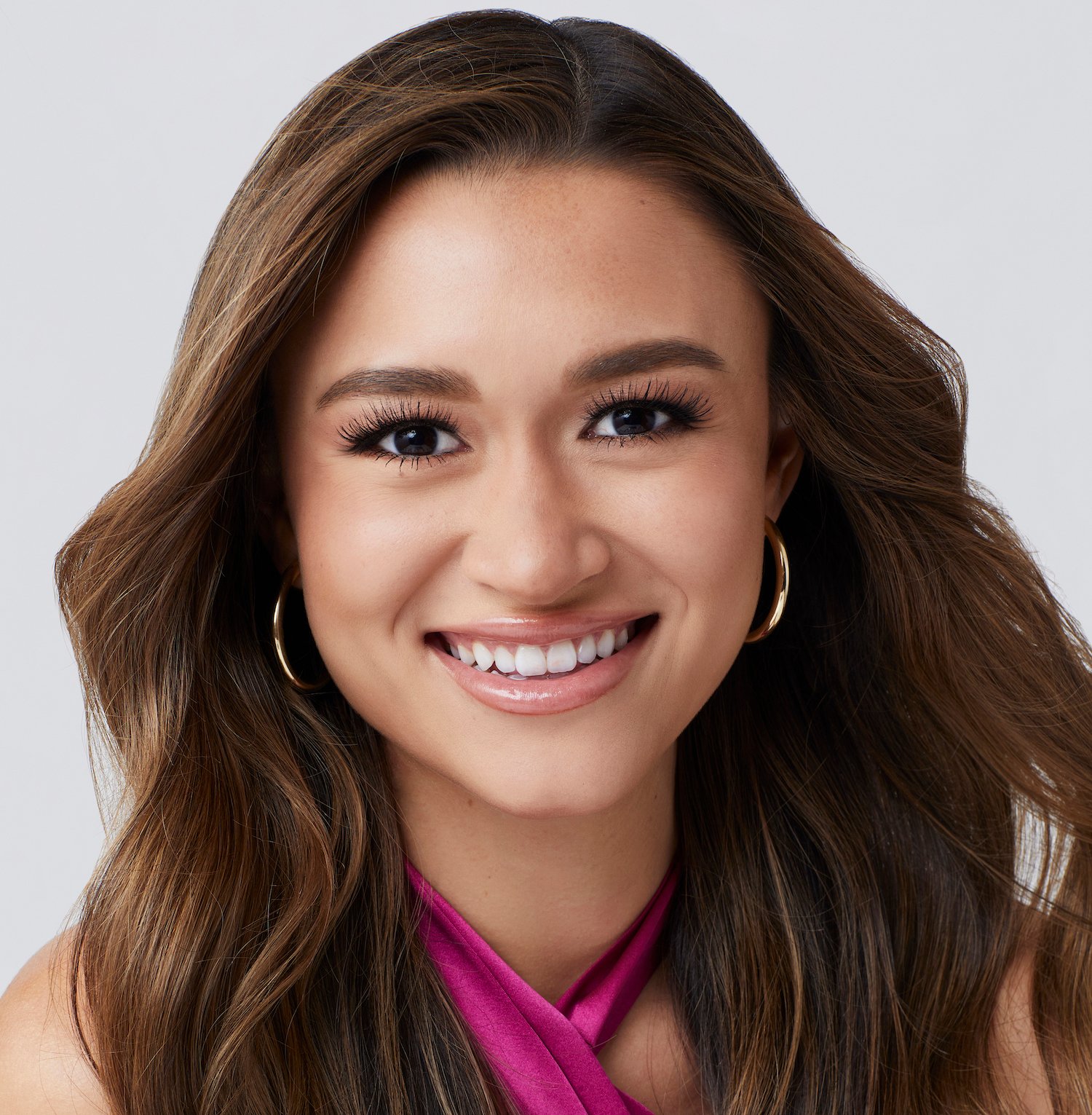 Who is Sarah Hamrick in 'The Bachelor' 2022 with Clayton Echard?
Sarah didn't have the flashiest entrance of all the ladies looking for love in The Bachelor 2022, but she did get the fortune of meeting Clayton first. The two bonded over their former college mascots being tigers, and Sarah gave Clayton a small tiger token to "remind him of home."
According to Sarah's bio for The Bachelor 2022 on ABC's website, "she loves spending time with her family, taking trips to the spa, and growing the nonprofit she started which aims to support adopted children. Sarah says that she is a hopeless romantic and is ready to find the one. Her perfect man is respectful, easy-going and spontaneous by nature. He'll also love co-hosting dinner parties with her, giving her hugs that she can get lost in, and will share in her love of Valentine's Day. Sarah says that when she falls, she falls hard and fast."
Sarah lives in New York City, and Clayton grew up in St. Louis, Missouri. Whether or not her big city lifestyle will be too much for Clayton's small-town vibe remains to be seen. However, we know Clayton enjoys spending time with his family on Lake St. Louis and loves outdoor activities like tubing and skiing. Is Sarah willing to give up her fast-paced lifestyle for Clayton?
How old is Sarah Hamrick, and what does she do for a living?
Sarah is one of the younger women on The Bachelor 2022 at 23 years old. Her ABC bio lists her job as a Wealth Management Advisor. Sarah competed in several different beauty pageants in her younger years and even held titles like Miss Hilton Hilton Head Island Teen and Miss Spartanburg Teen.
What is Sarah Hamrick's Instagram?
Bachelor fans know the best place to get a glimpse of a contestant's personal life is through Instagram. Audiences can find Sarah under the handle @SarahAHamrick. Her most recent posts include images from The Bachelor 2022, while others show Sarah enjoying time with friends.
What do spoilers suggest for Sarah Hamrick and Clayton Echard in 'The Bachelor' 2022?
Spoilers for The Bachelor 2022 come courtesy of Reality Steve, as usual. It looks like Sarah goes on a group date with Clayton and some of the other women in episode 2. The blogger also thinks Sarah wins the Group Date Rose.
Sarah also wins a one-on-one date with Clayton. According to Reality Steve, the couple heads to downtown LA and competes in different challenges. While he's not sure exactly when Sarah gets eliminated this season, he knows she doesn't make it to the final four.
To watch Sarah and Clayton's journey unfold, tune in on Monday nights on ABC to watch The Bachelor 2022.