'The Bachelor' 2022: Who Is Shanae Ankney? Age, Job, and More About Clayton Echard's Cast Member
Clayton Echard returns from Michelle Young's season of 'The Bachelorette' to find love of his own in 'The Bachelor' 2022. Meet Shanae, one of the ladies competing for his heart.
The Bachelor 2022 has finally arrived and fans couldn't be more excited. This season stars Clayton Echard as the lucky suitor looking for the love of his wife. Folks might remember Clayton as one of the men on Michelle Young's recent season of The Bachelorette. Clayton, who's 28 and works in medical sales, has 30 bachelorettes vying for his heart, and Shanae Ankney is one of them. Here's everything you need to know about Shenae, including her age, job, and more.
[Spoiler Alert: This article contains potential spoilers about Shanae Ankey and Clayton Echard in 'The Bachelor' 2022.]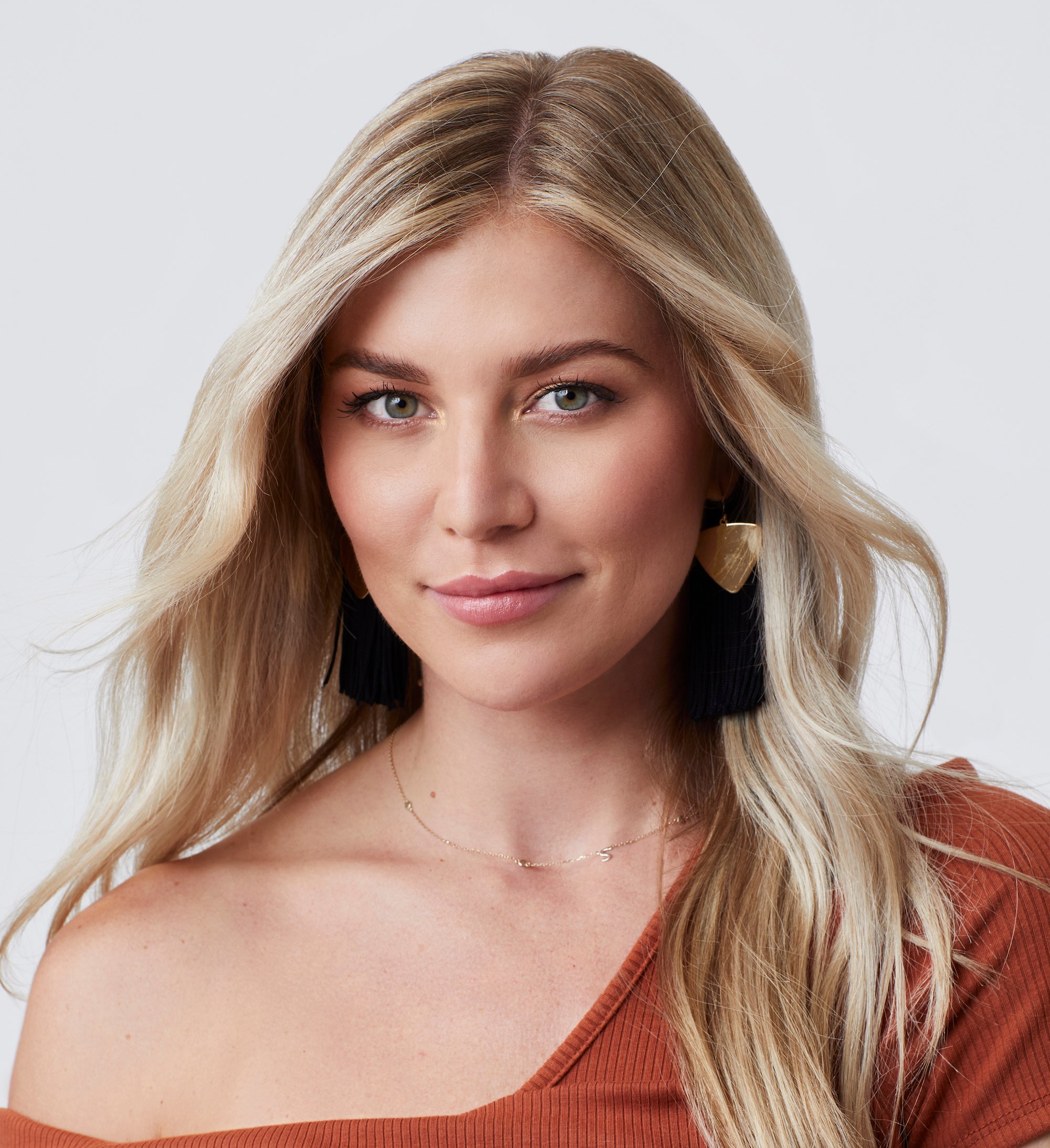 Who is Shanae Ankney on 'The Bachelor' 2022 with Clayton Echard?
Shanae's bio on the Bachelor Nation website tells us that she hails from Sycamore, Ohio. Clayton grew up in St. Louis, Missouri, and still calls the state home. If Shanae wins over Clayton's heart, these two won't have to finagle that many long-distance issues. They're within driving distance of one another.
According to BachelorNation, "Shanae is a small-town girl with a HUGE personality. She describes herself as faithful, patient and lovable, and is here to find a man who can keep up with her in all facets of life. Shanae is looking for a man with confidence that won't waste time playing games. She also values her independence, so while Shanae wants to build a life with someone, she also wants someone who encourages her to achieve the goals she has set for herself. Above all, Shanae wants to be able to be herself with a man who will honor and cherish her for the gem that she is."
Shenae's bio for The Bachelor 2022 also mentions that she's a huge fan of Christmas and keeps her tree up all year long, and she's "obsessed with zoos." However, there's one big turn-off for the Ohio native, and that's any man who performs magic. 
How old is Shanae Ankney from 'The Bachelor' Season 26, and what does she do for a living?
The Bachelor 2022 contestant is 29-years-old and lists her job as a "recruiter." Shanae's bio for The Bachelor doesn't give any extra details on her career. However, we did some sleuthing of her own. 
According to her LinkedIn profile, "I have been with OPOC.us for five years, and recently began my position as Director of Recruiting. I have past experience in administrative assistance with a neurosurgeon at The Ohio State University. I am also a licensed cosmetologist and I enjoy any opportunities to grow my professional skills and make a difference in the lives of the people I work with."
Shanae Ankney is rumored to be the villain on 'The Bachelor' 2022 with Clayton Echard
Every true Bachelor fan knows every season has a villain. According to The Bachelor's most notorious blogger, Reality Steve, it looks like Shanae picks up the role this season. In a clip promoting the upcoming season, audiences watched Shanae confront different girls.
She even says to another contestant, "Keep my name out of your m************ mouth," before storming off and tossing something into the bushes outside the mansion. 
Does Clayton find love this season on The Bachelor 2022? If so, is that love with Shanae? Audiences will have to wait and see. The Bachelor 2022 premieres on Jan. 3, 2022, on ABC.