'The Bachelor' 2022: Who Is Susie Evans? Instagram, Age, Job, and More About Clayton Echard's Cast Member
Susie Evans is one of several women competing for Clayton Echard's heart in 'The Bachelor' 2022. Here's everything you need to know about this contestant.
The Bachelor 2022 with Clayton Echard has only just begun, but fans are already scrambling to find more information on cast member Susie Evans. Susie catches Clayton's eye early on in the season, but exactly how far does she make it in Clayton's journey to find his soul mate? Here's everything you need to know about Susie, from her Instagram, age, and job to spoilers about her time with Clayton in The Bachelor Season 26.
[Spoiler Alert: This article includes potential spoilers for Susie Evans and Clayton Echard in The Bachelor Season 26 in 2022.]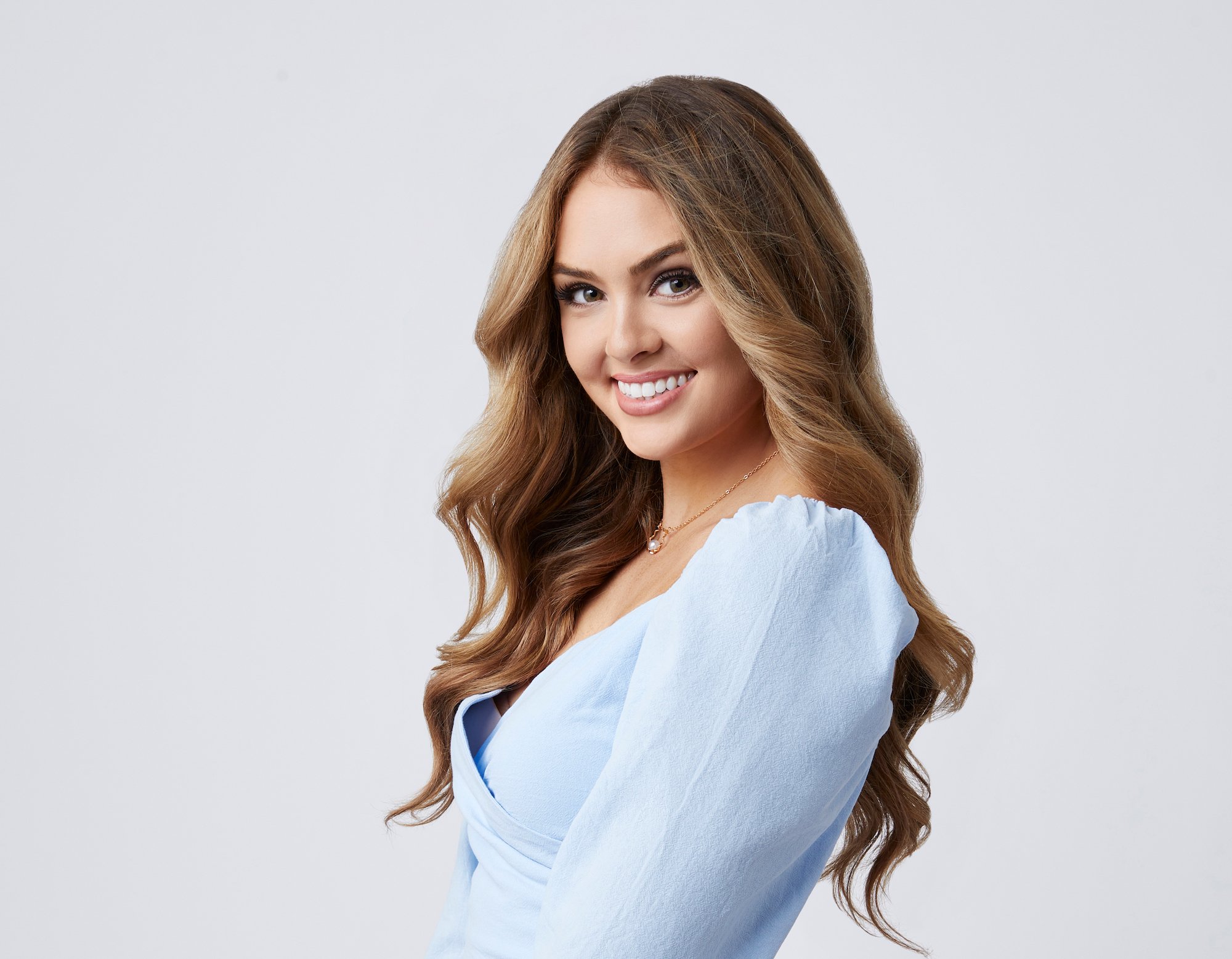 Who is Susie Evans in 'The Bachelor' 2022 with Clayton Echard?
According to Susie's bio on ABC's website for The Bachelor 2022, she lives in Virginia Beach, Virginia. A former beauty queen, Susie has a "passion for adventure."
The description goes on to say, "Whether it's moving to Japan to experience a new culture or winning Miss Virginia 2020, Susie loves to defy expectations and is looking for a man who will keep life interesting. What Susie finds sexy is a thoughtful man who prioritizes quality time and creating shared experiences. With Susie, loyalty is the bottom line and she needs someone she can trust to her core. Above all, she wants someone who will always be there to support and encourage her dreams no matter where those dreams take her."
Haunted houses aren't Susie's thing, and she even told ABC she "hates them," but she would love to create her own documentary films one day. Susie's also proud to say she's a Jiu-Jitsu champion.
How old is Susie Evans, and what does she do for a living?
This Bachelor 2022 contestant is 28 years old and works as a wedding videographer. Susie's LinkedIn profile also says she's a Community Volunteer for Big Brothers and Big Sisters of America. Plus, it lists her job as a Program Manager for a pharmaceutical marketing company.
What is Susie Evans' Instagram?
Fans who want to know more about Susie can find a plethora of images on her personal Instagram account. She uses the handle @SusieCEvans, and her profile contains pictures of her spoiling her niece and nephew. Susie also includes an image from night one of The Bachelor 2022 in a recent post. The Virginia Beach native is all smiles in the photo where she meets Clayton for the first time.
What 'The Bachelor' 2022 spoilers suggest for Clayton Echard's and Susie Evan's journey this season
Eagle-eyed fans caught a glimpse of Susie in one of the promotional clips for The Bachelor 2022. In the video, Susie is wearing a long red dress in Vienna. Thanks to Bachelor Nation's number one detective, Reality Steve, he revealed that Susie certainly makes an impression on Clayton. She makes it to the final four women this season, including a hometown date with Clayton.
However, according to Reality Steve, Susie doesn't make it past the final four, which means she and Clayton aren't likely together now. For those who want to watch Susie and Clayton's love story play out, tune in on Jan. 3, 2022, on ABC for the premiere episode of The Bachelor 2022.