'The Bachelor' 2022: Who Is Teddi Wright? Instagram, Age, Job, and More About Clayton Echard's Cast Member
There are 30 different women vying for Clayton Echard's heart in 'The Bachelor' 2022. Teddi Wright is one of them. Here's everything you need to know.
The Bachelor 2022 is finally here, and fans are already wondering about the women of Clayton Echard's season. Thirty-one women are vying for Clayton's heart, and one of those women is Teddi Wright. Here's everything you need to know about Teddi W., including her Instagram, age, job, and spoilers for the upcoming season.
[Spoiler: This article includes potential spoilers for Teddi Wright and Clayton Echard in The Bachelor Season 26 in 2022.]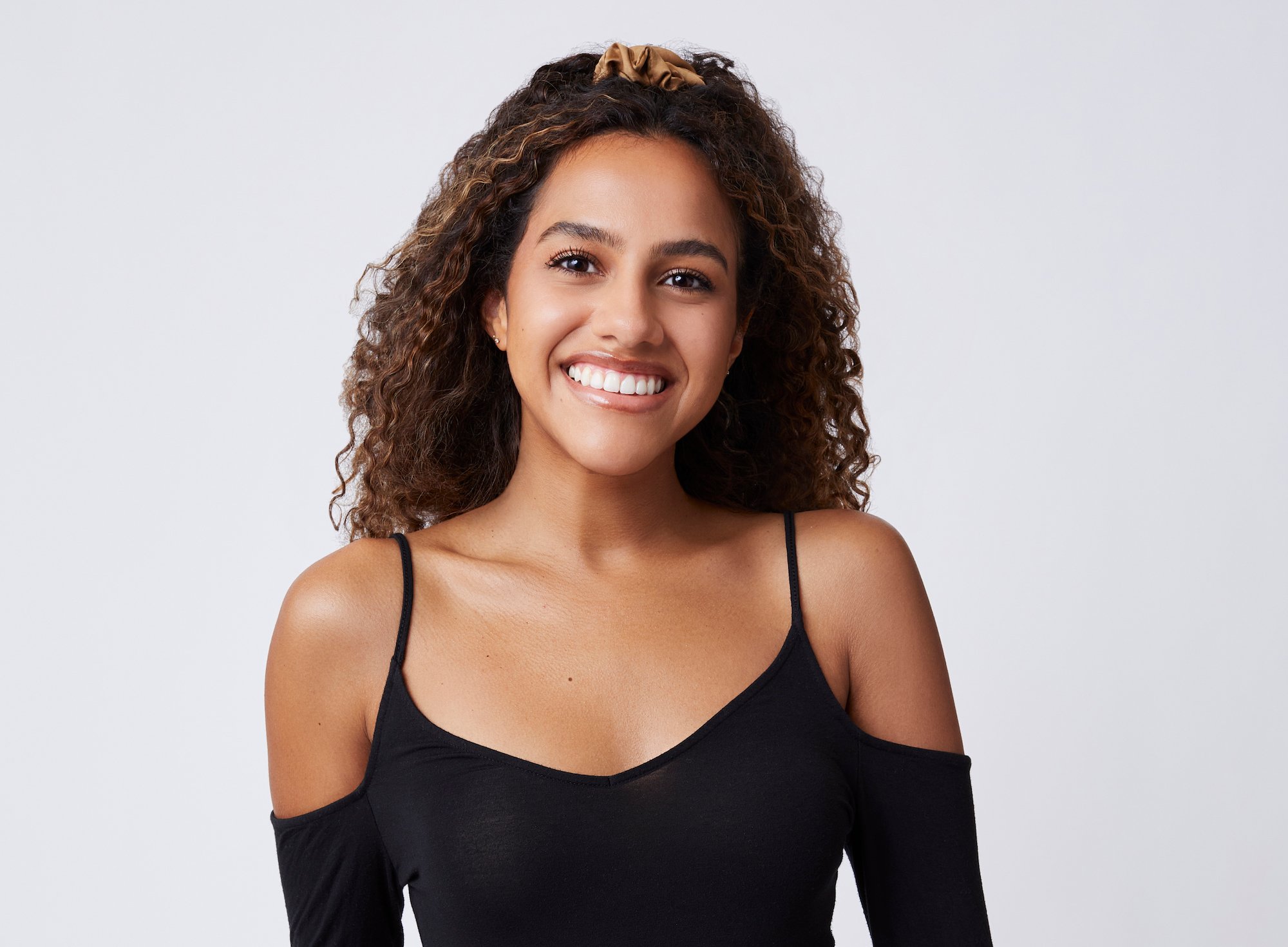 Who is Teddi Wright on 'The Bachelor' 2022 with Clayton Echard?
According to her bio for The Bachelor 2022 on ABC's website, Teddi "is beautiful, smart and a total hopeless romantic who is ready to find her soul's counterpart" and lives in Highland, California. While Teddi grew up with plenty of rules in her strict Christian household, she now plays by her own rules and won't settle for less than what she wants in a partner.
The bio goes on to say, "Teddi is all about that instant connection and is looking for someone who won't be intimidated when she asks hard-hitting questions on the first date. While she is all about forming deep connections, Teddi also wants a man who can have fun with her and who won't be afraid to join her for a late-night skinny dip! Teddi is ready for the real thing and just wants to share her heart with someone who truly deserves it."
The bio also adds that pasta is one of Teddi's favorite meals, and she could eat it every day. She used to be terrified of ladybugs and is a big fan of massages.
How old is Teddi Wright, and what does she do for a living?
Teddi is currently 24 years old. The contestant works as a surgical nurse, according to her Bachelor bio.
What is Teddi Wright's Instagram?
Social media offers up a glance into The Bachelor 2022 contestant's personal life for fans who want to do some extra sleuthing on Clayton Echard's potential partner. Viewers can find her under the handle @TeddieWright. Her Instagram's latest images include a promo for The Bachelor 2022 and photos with family and friends.
Spoilers for Clayton Echard's season of 'The Bachelor' 2022 reveal Teddi Wright gets the First Impression Rose
The Bachelor franchise's king of spoilers, Reality Steve, keeps fans happy with the number of spoilers he reveals. On Oct. 18, 2021, the blogger tweeted, "(SPOILER): While I did not know who got Michelle's first impression rose until that group pic, I do know who got Clayton's. Teddi Wright received Clayton's First Impression Rose." He also added that even though she gets the coveted award, she still doesn't receive a one-on-one date in the first five episodes of the season.
Fans rooting for Teddi will be disappointed to learn that even though she catches Clayton's eyes on the first night, she doesn't make it to the Hometown Dates in The Bachelor 2022. Reality Steve listed the women who do, and Teddi's name wasn't among them. However, fans have to wait and see when Clayton decides not to give her a rose.
The Bachelor 2022 premieres on Jan. 3. Fans can catch new episodes every Monday night on ABC.