'The Bachelor': All the Evidence That Peter Weber and Hannah Ann are Together Now
We are down to the final six women on Peter Weber's season of The Bachelor. Even though we had to go through a lot of unnecessary drama and Weber being possibly the most wishy-washy Bachelor in the history of the show, the season is finally turning around. The final six women are Hannah Ann Sluss, Victoria Fuller, Kelley Flanagan, Natasha Parker, Kelsey Weier, and Madison Prewett. But fans think they might have narrowed down who wins Weber's heart.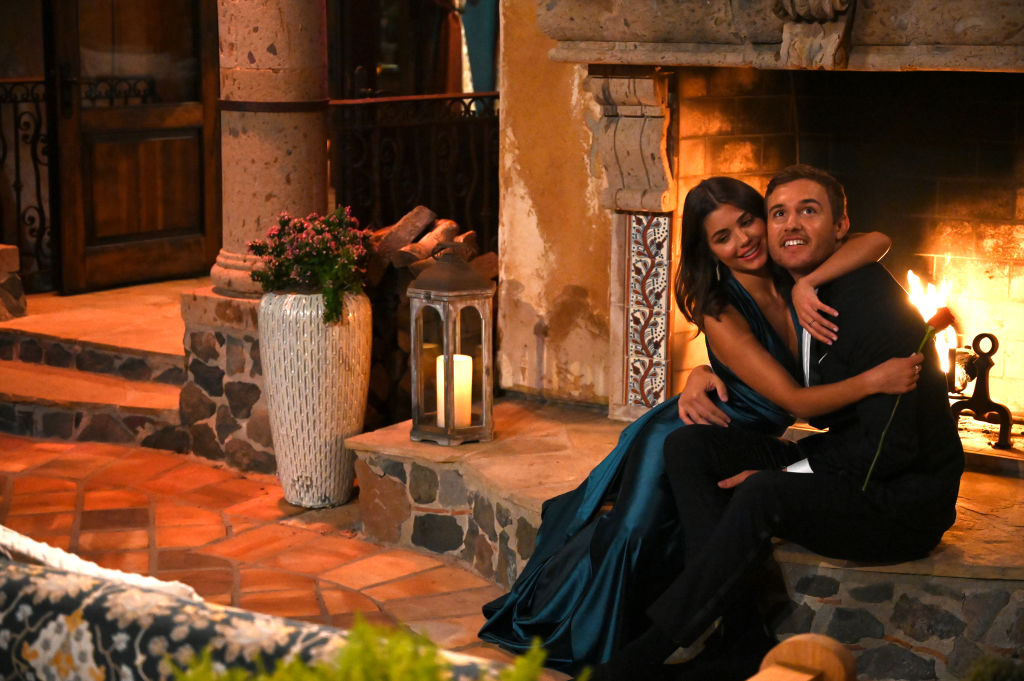 Who went home?
On Wednesday night's episode, we started out with ten women. Victoria Paul was an early frontrunner of Weber's. But when she pulled him aside for a little reassurance, he ended up telling her that he didn't see her as his wife and sending her home. Next, Tammy Ly and Mykenna Dorn were sent on a two-on-one date where Dorn gave a very weird speech about love winning. Ly didn't survive the two-on-one date and was sent home. But Dorn didn't get too much time to rejoice in her victory over Ly as she was sent home at the rose ceremony, along with Sydney Hightower.
This season hasn't been spoiled
By this point in the season, we typically already know who wins as blogger Reality Steve spoils the show every year. This is the first season that the winner has yet to be spoiled.
"I'm really excited for this season because I'm very confident that no one is going to be able to spoil it," Weber told The Hollywood Reporter at the beginning of the season. "There's a reason I believe that — and obviously I can't say it, otherwise it gives it away. I'm very confident that Reality Steve and all of these people, they're not going to find out what happens — there's no way they're going to find out. And I'm very excited about that because I think that's what this show has wanted for a while and I'm excited that for my season there's a really good chance that happens. And I'm excited for everyone to just come along for the journey and not know what happens at the end, and just be able to live it out with me."
Proof that Hannah Ann and Peter are together
Though the name of the winner has not been released, fans are pretty sure that Sluss and Weber are together.
First, Sluss posted a photo to Instagram on Dec. 29, with a golf bag slung over her shoulder. The bag happened to be very similar to the one that Weber posted in his instastory.
According to Bustle, a user on TikTok also claimed that she saw Sluss FaceTiming with a man who sounded like Weber about moving in together in L.A.
In addition to all that, Sluss is still the only contestant left who has her Venmo set to private. While that's not the biggest clue, fans are literally using anything they can to figure out who won this season. If Sluss did win, then it makes sense that she would still have her payment app set to private so that no one would be able to see her and Weber communicating with one another.