'The Bachelor' Alum Predicts This Dark Horse Contestant on Peter's Season Will Be 'a Number One Draft Pick' For 'Bachelor in Paradise'
On 'The Bachelor' recently, one contestant was getting more screen time: will she be on Bachelor in Paradise? Sarah Coffin is these women's pick.
On The Ringer podcast Bachelor Party, former Bachelorette lead Rachel Lindsay vented about Pilot Pete's season of The Bachelor so far. The Bachelor fanatics also talked about season favorites and predicted who might end up on the beach for Bachelor in Paradise. One name came up in particular–someone on Peter Weber's season who barely got any screen time.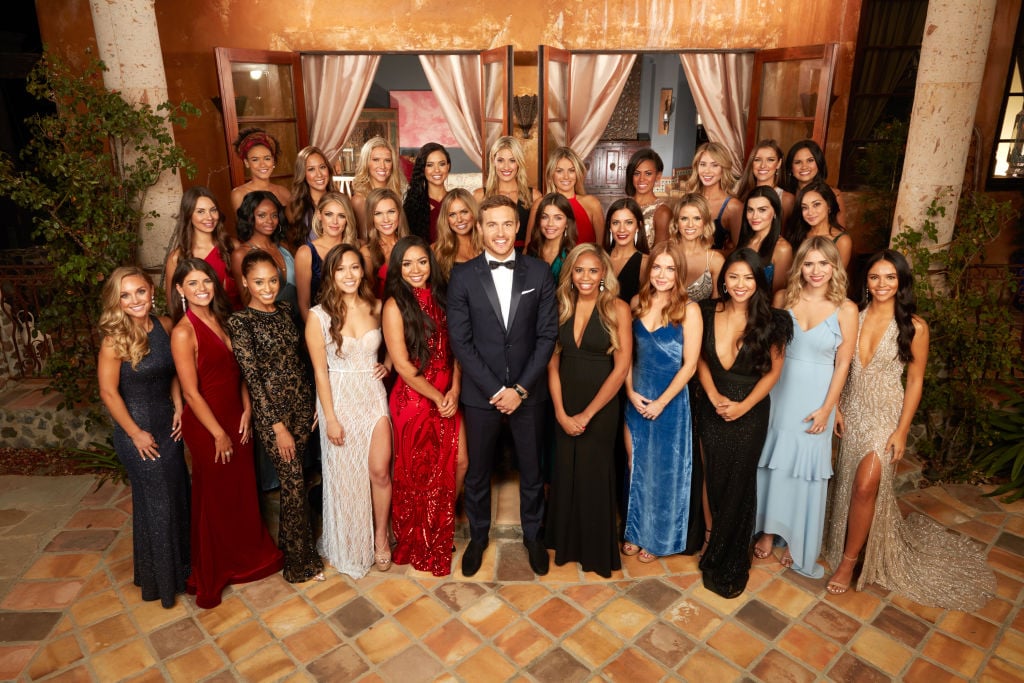 'The Bachelor': Which cast member on Pilot Pete's season is a shoo-in for Bachelor in Paradise?
Juliet Litman, the Bachelor Party host, and former Bachelorette Lindsay both agreed that one contestant, in particular, was getting more screen time than others, even though she was clearly not a frontrunner: Sarah. The two women also couldn't get over how shockingly beautiful she is.
"They show her reactions a lot, I think to just like get her in the mix," Litman explained. This means one thing: "She will one hundred percent be in Paradise, because they showed her way more than was necessary." Considering that Sarah Coffin has already been sent home, this argument makes sense. The only women who get considerable screen time early on in the Bachelor season are the contestants who end up in the final six or so.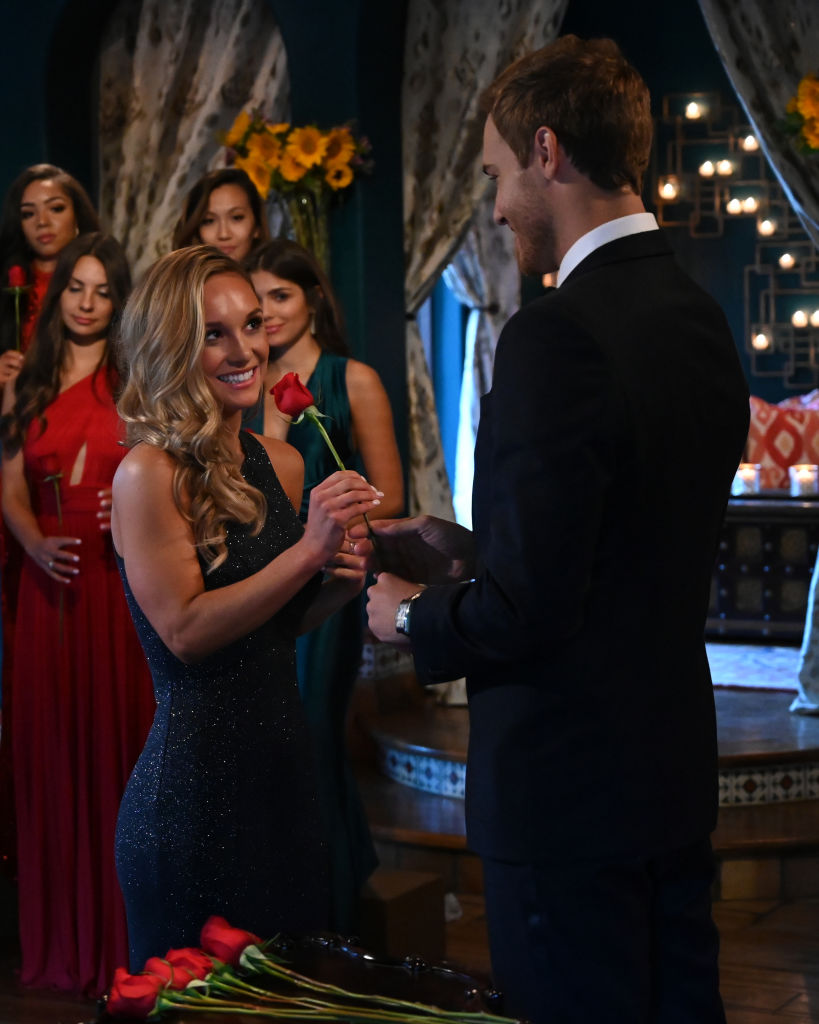 Lindsay absolutely agreed.
"She's the number one draft pick when it comes to pretty," Litman said. Lindsay also added that in general, Weber's season of The Bachelor is killing it in terms of looks.
"I keep having this conversation with people everywhere I go," Lindsay said. "It's the prettiest cast that they've had yet."
However, the one contestant that has stuck out is Coffin. On both Bachelor Party and another Bachelor recap podcast, Chatty Broads with Bekah and Jess, the hosts agreed that out of all the women on Weber's season, Coffin is the most conventionally attractive. Bekah Martinez and Jess Ambrose kept joking that they'd see her on-screen and ask, "Who is that?" every single time Coffin came on screen.
Seems like ABC was intent on showing off her pretty face, but not showing her talk too much.
Who is the 'Bachelor' Season 24 contestant Sarah Coffin?
According to Marie Claire, Coffin is a 23-year-old "radiology student at the University of Tennessee Medical Center." And from Pinterest, we can see that "she's very into healthy eating, including a lot of plant-based stuff." Maybe that's why she's so blemish-free.
Apparently even Reality Steve assumed Coffin was a frontrunner because she "checks a lot of the boxes in terms of positive Bachelor contestant attributes (young, attractive, seems like she has a sweet personality, does something different enough to potentially distinguish herself on night one)."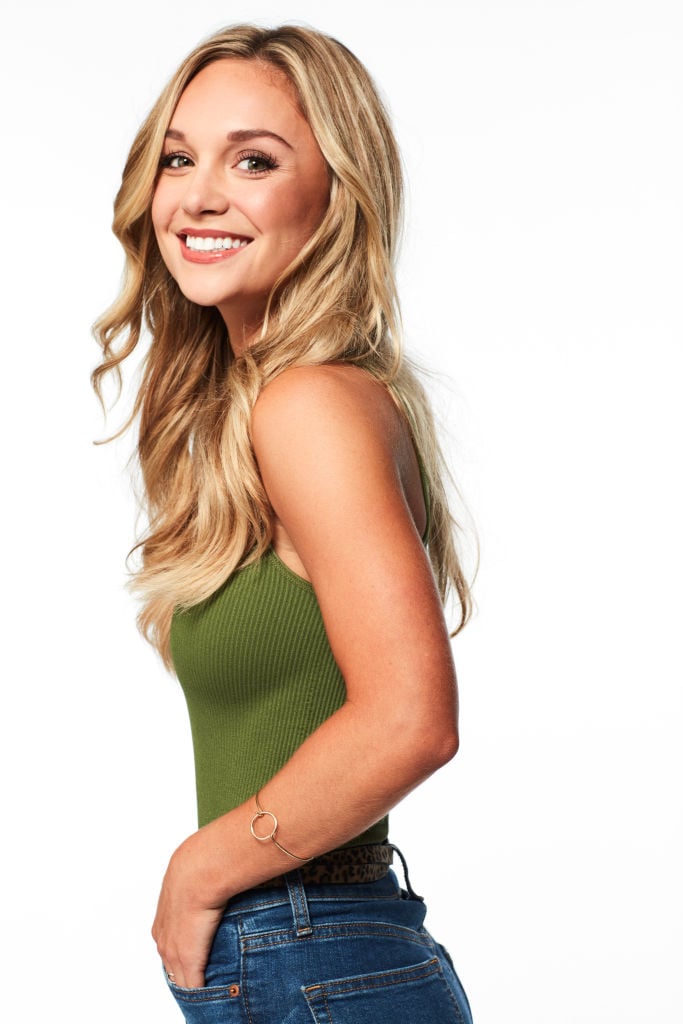 She does seem like she was made in a factory set up entirely for The Bachelor. Alas, she's already been sent home.
"Weirdly," Marie Claire noted, "when Chris Harrison introduced her on his YouTube Live video, he said she was a favorite in the house and also a favorite of Weber's." We guess that didn't last long.
In a sea of 'evil' contestants, it makes sense that the silent, pretty one is a fan favorite
"These girls are so out to get each other from day one," Martinez lamented about Pilot Pete's season on her podcast. She said it was different on her own season of The Bachelor.
"It's like nothing I've ever seen," Martinez said. "Unprecedented evil." It's difficult to remember a season in Bachelor history with as much meanness. She continued:
It's not even like they're fighting over Peter, either. "It's just like, 'I don't like this b*tch.' …I'm like, 'do you remember what show what you're on?This is about Peter, not your guys' feuds.'
Regardless, we can't wait to see many of these women–and of course, Sarah Coffin–on Bachelor in Paradise.