'The Bachelor' Announcement Was the Best Thing for 'The Bachelorette' Clare Crawley On So Many Levels
On June 12, 2020, ABC announced that The Bachelor Season 25 would feature Matt James . He was previously a contestant for Clare Crawley's season, but didn't go on the show, yet. The Bachelorette Season 13 was set to begin filming on March 13, 2020, but was postponed due to the coronavirus (COVID-19) pandemic. Now that James will not be on Crawley's season, fans are pointing out the many reasons why that helps the 38-year-old hairstylist looking for love.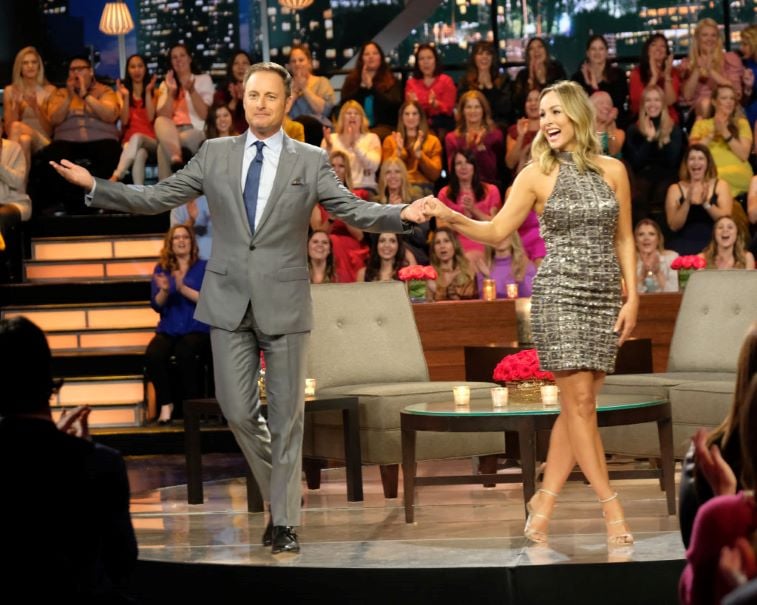 'The Bachelorette' Crawley already made it clear that she doesn't like Matt James
"If you are doing interviews and creating Cameo accounts before you are even on my season… you are in it for the wrong reasons," Crawley tweeted on April 25, 2020.
Fans quickly pointed out that she must be talking about James since he was raising money for the Robin Hood Foundation on Cameo. Some of Bachelor Nation even commented they were going to boycott her season until she responded. 
Crawley said that she was talking about multiple contestants for her season, not only James. Host Chris Harrison tried to smooth things over, stating that The Bachelorette was only trying to abide by the show's rules. 
"Glad that Clare and Matt don't have to pretend to like each other on her season or have a manufactured drama storyline," one Reddit user wrote about the announcement of James as The Bachelor. 
Although things might look OK with the James and Crawley, fans still believe that the pair would not have worked. 
'The Bachelorette' Clare Crawley might get more men in it for 'the right reasons'
Many fans quickly pointed out that the announcement of The Bachelor before the filming of The Bachelorette changes things.
"I wonder how this will affect how the guys act on Clare's season (if they're still doing it) because no one will be auditioning for Bachelor," another fan wrote.
The next Bachelor is typically chosen from the previous Bachelorette season. So, the men will no longer be looking to make a name for themselves. 
"I think where this is really great for Clare is that every guy who will be on her season will know there is no chance of becoming 'The Bachelor,' so they should really all be there only for Clare," ABC executive Rob Mills told Variety.
Fans are hopeful that the men who are vying for Crawley's heart will stay true to her.
Will 'The Bachelorette' with Clare Crawley still air?
"Does this mean I don't get to meet Clare?" James asked during the Good Morning America announcement. "I'm super excited for her and her season."
The Bachelor confirmed that we will still get to see Crawley as the Bachelorette. Mills and host Chris Harrison commented on The Bachelorette season as well.  
"We will still be doing Clare's season first," Harrison tweeted. "Then Matt's season of #TheBachelor."
The Bachelorette Season 13 is set to head into production this summer, and then air in the fall of 2020.