'The Bachelor': Are the Contestants on Peter Weber's Season Allowed to Drink As Much As They Want?
It's well-established that contestants on The Bachelor and its many spinoffs don't really eat the meals on their dates. But it seems that, when it comes to alcohol, the drinking participants do in the pursuit of love is very real. 
Bachelor viewers have often noticed just how drunk some contestants tend to get. Since the show's beginnings, Bachelor fans have also noted how typical it is to see participants with a glass of wine in hand, no matter the event or time of day.
On the Jan. 6 three-hour premiere of Peter Weber's season of The Bachelor, Bachelor Nation couldn't help but notice how much champagne and wine were involved in nearly every scene. How many drinks are contestants allowed? And there are limits imposed on the participants by producers?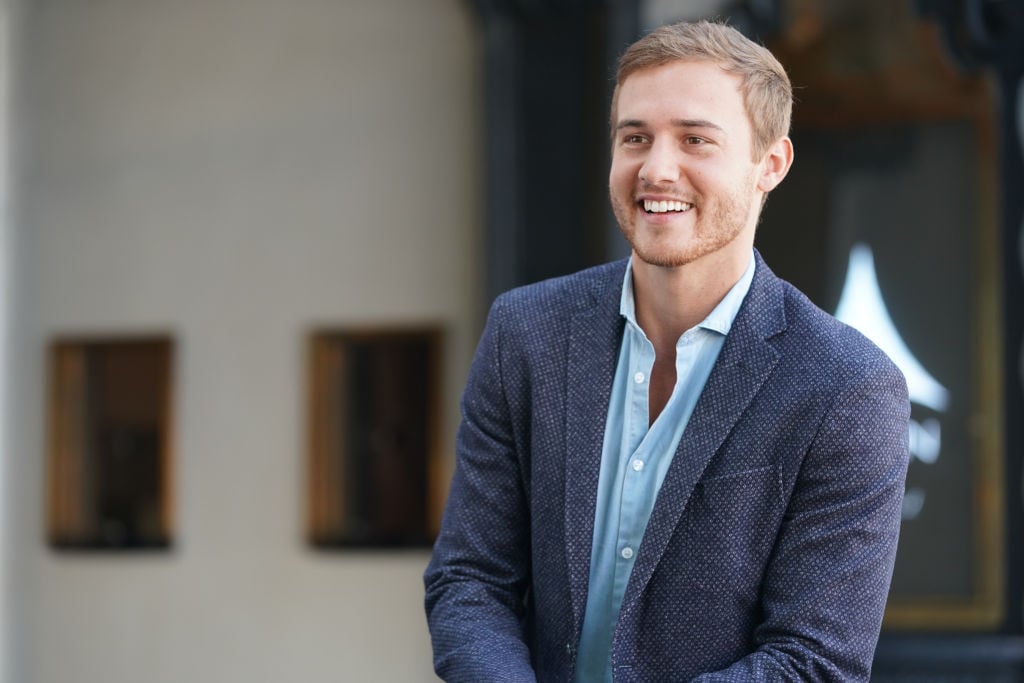 Bachelor Nation marveled at how much champagne was downed on the premiere of Peter Weber's season
Many viewers who live tweeted The Bachelor premiere of Weber's season noticed how much booze was involved. They were particularly surprised at the early-morning drinking. "Uhhh it's straight up DAYLIGHT as these ladies are leaving. That champagne should have a splash of OJ in it," one Twitter user joked. Another agreed, "Nothing like a champagne toast at 6 in the morning!"
Other viewers thought the champagne would make for some extra drama on the show. "Give these girls enough champagne and DUH they are gonna cry after Peter sends them home even though they have only known him for a few hours & talked to him for all of 7 minutes," wrote one Bachelor fan.
Another added that a fight might break out if the contestants drank enough. "Some ladies are flinging down the champagne pretty strong. Let's hope we don't have some fireworks!!!!" the Bachelor fan wrote on Twitter.
Past contestants have claimed producers encouraged drinking
Loose lips may sink ships, but they also make for good reality TV. While the short answer is that no contestants on The Bachelor are forced to drink (or have ever claimed to be), some participants say there is a bit of pressure involved.
Leslie Hughes, a contestant on Sean Lowe's season of The Bachelor, said the producers are very well aware of the potential entertainment value and heightened emotions of intoxicated contestants. 
In an interview with The Daily Beast, Hughes said, It's how they get you to be more talkative, more sensitive…When I came in for the producers' weekend, I remember it was like 12 noon, and they were like, 'You want some champagne, wine?' And I was like, 'It's 12 p.m., noon!' And they're like, 'Welcome to the Bachelor family.'"
Another contestant, Jordan Branch, infamously blacked out from excessive drinking on Chris Soules' season of The Bachelor. She claimed she had told producers she was worried about how much alcohol would be around in the house during filming, but they kept refilling her drinks. 
However, other contestants have said they didn't feel pressured to drink on the show. 
Taylor Nolan, for example, who appeared on Nick Viall's season and Bachelor in Paradise, told Refinery29 she didn't feel that it was ever "an issue" in terms of casting when she told ABC producers she didn't drink at all. She stuck to non-alcoholic drinks during the champagne toasts. However, she did say excessive drinking in the mansion was common. 
Drink limits were allegedly introduced after the Corinne Olympios scandal on 'BiP'
In 2017, Nick Viall's infamous ex Corinne Olympios and a widely-disliked participant from Rachel Lindsay's season, DeMario Jackson, had an encounter on Bachelor in Paradise that rocked Bachelor Nation. 
Sexual misconduct allegations against Jackson were dropped after ABC's internal investigation, but both Olympios and Jackson agreed heavy drinking was involved in whatever did happen. After production was temporarily suspended, returning BiP contestants and that year's participants in the Bachelor Winter Games were held to a two-drink-per-hour limit. 
Robby Hayes told People Magazine that the contestants didn't exactly adhere to the rule, though: "We had our own little ways to get around it," he claimed. "If it was two drinks an hour, we'd grab one at 3:50, one at 3:55, then [it was a] new hour at 4:00. We'd grab one at 4:00, and one at 4:05, then you have four drinks within 15 minutes."
However, it's unclear whether Bachelor producers continued with those rules on later seasons. Arie Luyendyk Jr. told Us Magazine that there was "a little bit less alcohol" involved on his season of The Bachelor, likely because of the incident between Olympios and Jackson. 
Still, he said there weren't any real rules set in place, so it's unclear as to how they apply (or don't) on Peter Weber's season. Now that the Bachelor franchise is two and a half years out from that scandal, rules might have loosened.