'The Bachelor': Are There Hidden Cameras and Mics in the Mansion?
Each season of 'The Bachelor' brings the drama. But have you ever wondered how the production team manages to capture all of those dramatic moments?
Peter Weber's season of The Bachelor is already off to a good start. And by good, we mean full of drama. Let's face it, the love and romance on The Bachelor is good and all, but it's really the drama, rivalries, and comeback stories that keep us tuning in every week. And the producers of the show know it. Which is why they make sure their cameras capture every tear, every dramatic moment, and every blow up.
While fans are surely happy that the camera team is able to catch all of these moments, it is a little creepy just how much they get on film.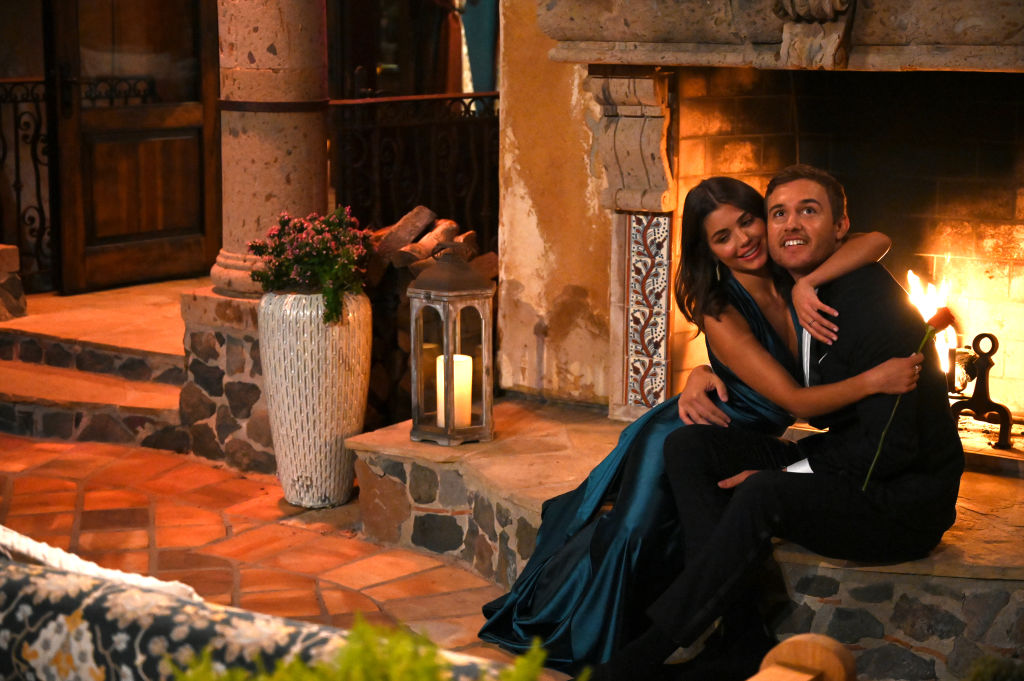 Are there hidden cameras in the 'Bachelor' mansion?
All of the women who survive night one of The Bachelor move into the mansion. They are there 24/7 unless they go out on a date. Since the women are always in the house, it would make sense if there were a few cameras set up around the mansion to capture every moment possible. But, according to host Chris Harrison, that isn't the case.
"There's no hidden mics anywhere," Harrison told Entertainment Tonight. "It's not a gotcha show. It's not a hidden camera show. We've had 'scandals' in the past when people say, 'You guys are filming 24/7! How do you not have that on TV?' We don't."
"We know what we're going to use and we really do shoot specific things. We don't have hidden cameras in the ceilings," he continued. "And we tell people, if you are in the bathroom or whatever, you're off-mic. There are a lot of times when they're not even on mic… We do give you a lot of alone time if you need that personal space."
While there may not be any hidden cameras on the show, there are hidden mics.
"The audio department is amazing," he continued. "They truly are. To hide a microphone… when you're wearing very skimpy, tight dress, where that has to go to not be seen, it's not easy."
And even when the contestants shoot steamy scenes in the water, production finds a way to get that audio.
"Typically we will use a boom… 'cause you can't have the microphone underwater," he said.
What else goes on behind the scenes?
Since there are no cameras placed around the house, there are certainly a lot of things that we don't see. For instance, the leads takes a moment after meeting the women to sit down and memorize all of their names.
"We actually will stop so they can memorize the names themselves," Harrison said. "Because we have always wanted them to make the lists themselves and say it themselves. We don't want to be prompting them in any way."
Which can be extremely hard.
"There's 30 women! That's a lot," he said. "We're watching the premiere and some of them are leaving and I'm thinking, 'There's no way that woman was on the show.' The worst is when I'm in public and I run into somebody who says, 'Do you remember me from 10 years ago? I left night one.' I'm like, 'Wow. That was hundreds of thousands of people ago. I'm sorry.'"