'The Bachelor' Fans Are Split on Whether Barbara Weber Badmouthed Madison Prewett in Spanish
The Bachelor finale has come and gone, but fans are still reeling from the events of last night. And while it wasn't the incredibly original ending that Chris Harrison promised fans, it certainly was dramatic. A large part of that drama actually stemmed from someone who wasn't even a contestant on the show. Bachelor Nation was stunned by the way Peter Weber's mother, Barbara Weber, acted towards Madison Prewett.
[Spoiler alert: This article contains spoilers for The Bachelor finale.]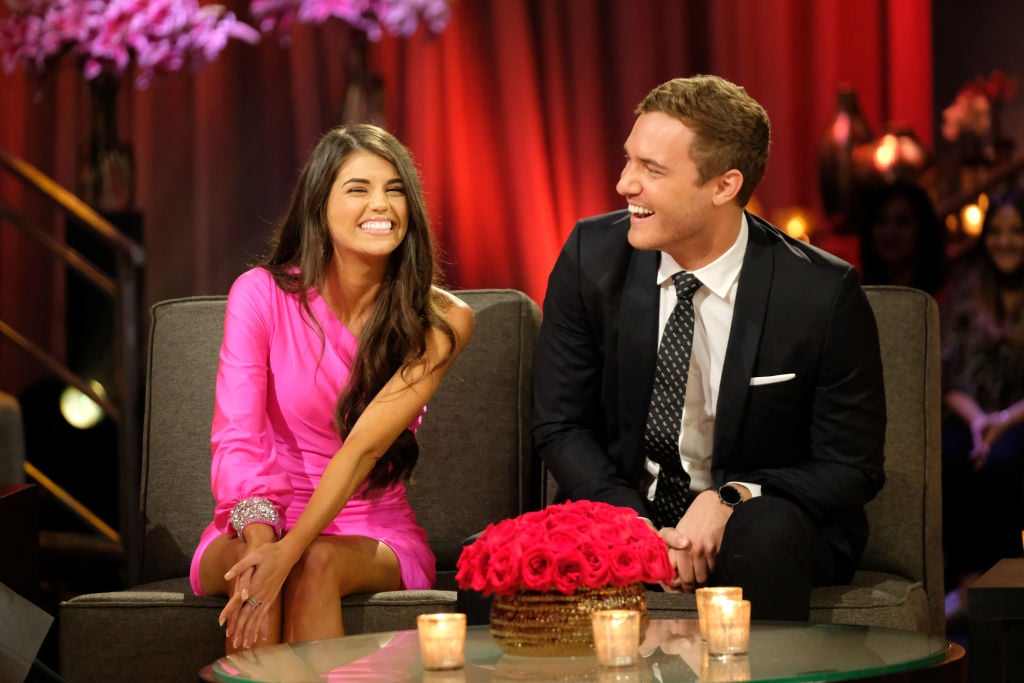 Peter Weber's family was thrilled he got engaged to Hannah Ann Sluss
It was no surprise that Barbara Weber favored Hannah Ann Sluss over Prewett after meeting them both. She literally begged Weber to bring Sluss home to his family. So when Weber chose to get engaged to Sluss, his family was over the moon. Sadly, their engagement was short-lived and he broke things off with Sluss in large part because of his love for Prewett.
Madison Prewett and Weber agreed to try out a relationship
In a strange twist, Chris Harrison went to Auburn, Alabama to give Prewett an update on the bachelor. Prewett then surprised Weber at his home and professed her love for him. When the Alabama native was brought out during After The Final Rose, the pair revealed that they hadn't seen each other since that day. However, they agreed to take things day by day and try to pursue a relationship with one another.
A quick recap of 'The Bachelor' finale 2020
While plenty of Bachelor Nation fans seemed to be supportive of Prewett and Weber entering into a relationship together, one person who wasn't pleased was Barbra Weber. She expressed that she had strong reservations towards Prewett because of her behavior in Australia. The bachelor's mother claimed that Prewett was three hours late to meet her and her family, offered no apology, and didn't even want to meet them in the first place. She also maintained that Prewett declared that she was not in love with Weber when prompted and said she had no intention of accepting a proposal.
It was clear that Barabara Weber was getting backlash from The Bachelor live audience when she expressed her reluctance to support Prewett's relationship with her son. That's when Harrison turned to Weber's dad, Peter Weber Sr. to ask for his thoughts. Before he could get a word out Barbara Weber whispered something to her husband in Spanish that sent Bachelor Nation into a tizzy.
Fans argue over the Spanish words on Twitter
Some Bachelor fans are convinced that Weber's mother said "Dile algo mal también, ayudame," which translates to "say something bad too, help me." and they quickly expressed their outrage about the situation. "Wow!!! I thought I saw that. Kudos to Madi for taking the high road!!! It's not about Madi and mom… it's about Peter and Madi. Mom…butt out!!! And like somebody said…Madi is someone's daughter too. It was her journey too," one fan wrote on Twitter clearly favoring Prewett.
However other members of Bachelor Nation (who are also native Spanish speakers) heard something else entirely and they were quick to jump to Barbara Weber's defense. "No that's incorrect I heard her say "Dile algo más también, ayudama!" Translation- "Say something more also- help me." That's what she said pls don't confuse it," one person pleaded about the situation.
Was 'The Bachelor' 2020 the worst season yet?
This season of The Bachelor might be over, but it's clear that the drama is just heating up. We have no idea how Prewett and Weber will be able to make a relationship work with this level of hostility from his family. And while Bachelor Nation is split on whether they are Team Madison or Team Barbara, we're just pleased that this dumpster fire of a season is finally over.