'The Bachelor': Bekah Martinez Explains What People Are Missing in the Matt James and Rachael Kirkconnell Breakup
Bekah Martinez explained on Instagram what people are missing about Matt James and Rachael Kirkconnell's breakup on 'The Bachelor: After the Final Rose.'
Bekah Martinez explained what people aren't getting about Matt James and Rachael Kirkconnell's breakup on The Bachelor. The former contestant elaborated on why people shouldn't be pressuring Matt to take Rachael back after her resurfaced pictures. She defended Matt after people voiced hatred on his social platforms for not reuniting with Rachael.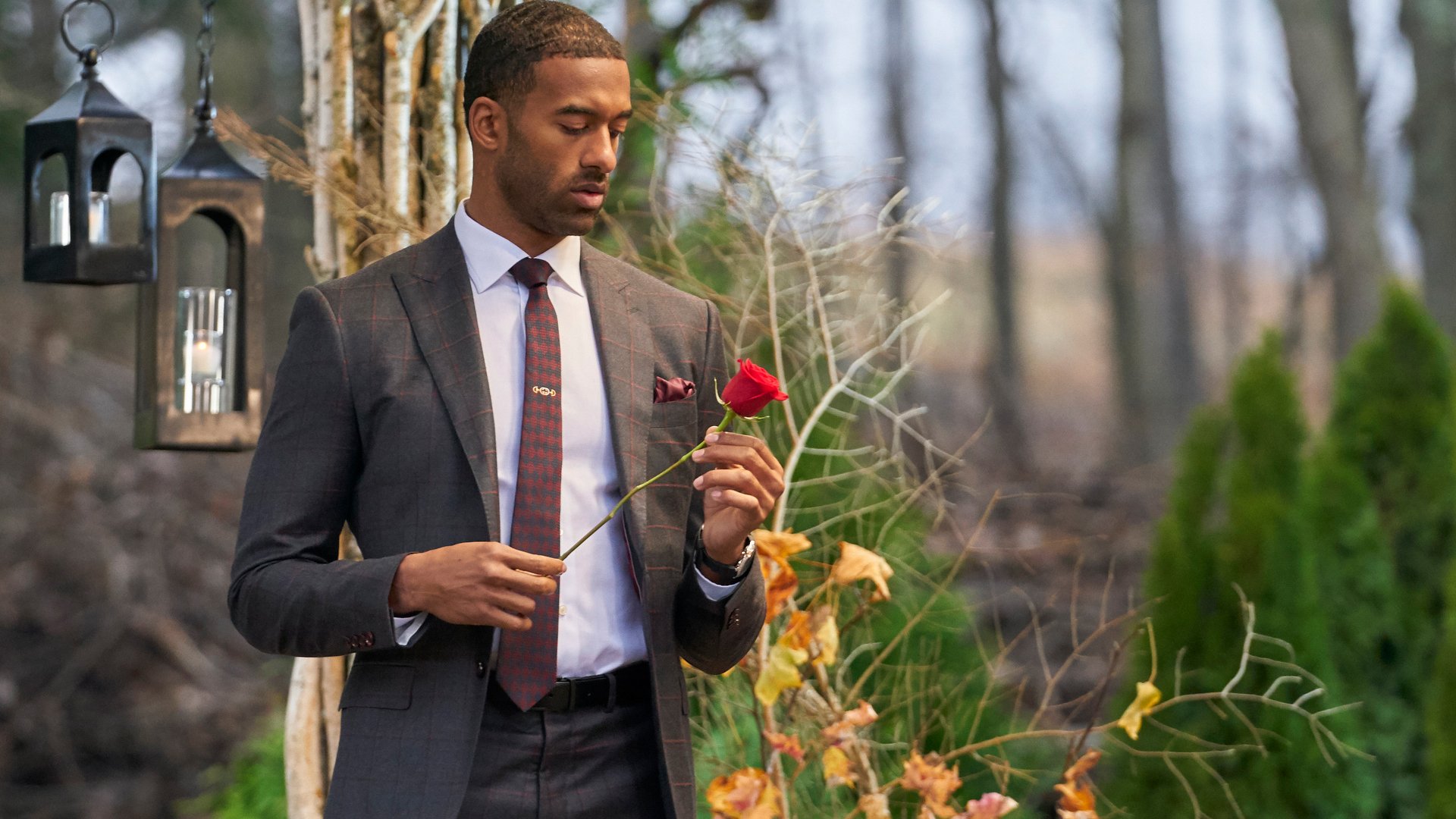 Matt James revealed he broke up with Rachael Kirkconnell
After Rachael's racist pictures surfaced on the internet, the lead broke up with her. But this happened after Matt chose Rachael as his final pick on The Bachelor. On After the Final Rose, it was revealed that they spent some "happy couple's weekend" time together. But Matt couldn't contend with the fact that on some level, Rachael didn't fully understand him and his identity.
On After the Final Rose, Matt revealed to guest host Emmanuel Acho what he thought about the situation. He also spoke with the woman he broke up with, who also broke his heart.
Matt James faced Rachael Kirkconnell on 'The Bachelor'
RELATED: 'The Bachelor': Rachel Lindsay Weighs in on Matt James' Conversation With His Father — 'I Am So Disturbed'
Related post url: 
Matt and Rachael had a heartbreaking conversation about their breakup on The Bachelor: After the Final Rose. Matt told Rachael why they couldn't be together, even though she thinks they could be because she apologized.
"When I question our relationship, it was on the context of you not fully understanding my Blackness and what it means to be a Black man in America and what it would mean for our kids when I saw those things that were floating around the internet," Matt told Rachael.
"It broke my heart because this is the last conversation I thought we'd be having," he said about the After the Final Rose chat. "I knew that I had to take a step back from you to put in that work that you outlined that you needed to do. That's something you gotta do on your own. And that's why we can't be in a relationship."
Unfortunately, Matt began to receive hate on his social media platforms for not taking Rachael back. But Martinez wasn't having that. She stood up for the first Black lead of the show. Martinez explained why Matt doesn't need to reunite with Rachael.
Bekah Martinez defended Matt James after he received hate
Martinez, who was on Arie Luyendyk Jr.'s season in 2018, shared a video on her Instagram. She showed full support for Matt. She captioned the video: "What's with the Matt hate? Give the poor man a break. He's been through so much this season that he certainly did not sign up for."
In her video, Martinez shared why exactly Matt deserves space from Rachael. She also explained why he doesn't owe Rachael a relationship.
"Only three years ago, Rachael was participating in racially insensitive behavior," Martinez began. "Up until very recently, she needed someone to explain to her why those actions were very wrong."
There, Martinez referenced Rachael admitting that she didn't understand why her plantation party pictures were racist.
"Matt was saying that he's experienced the burden of being Black his whole life," she continued. "He doesn't want the added emotional burden in a relationship of having to educate someone who's just now beginning the journey to understand racial issues."
"That seems totally fair to me," Martinez finished.