'The Bachelor': Bekah M Said She's Happy This 1 Thing Wasn't Shown on the Show
Bekah Martinez got a lot of attention on and off the screen of The Bachelor Season 22 for many. Her young age of 23 was pretty controversial, given the age difference between her and 36-year-old Arie Luyendyk Jr. She was also the first woman to sport a pixie haircut on the show.
In the end, the relationship just didn't work out. But now Martinez has been talking about her experience and what is next for her. So what exactly happened with her being declared a missing person? And will she be on Bachelor in Paradise?
Here are the answers with seven things she has said since finishing the show.
1. Martinez explains why she was declared a missing person
While Martinez was still on television finding love, she made headlines in real life for being declared a missing person only to be found. So what actually happened, according to Martinez?
Well first, her mother reported her missing to the police in November after she wasn't able to reach her for a week. It turned out she was on a marijuana farm with her friends and didn't have cell phone service. Martinez talked about how she fixed the situation and got taken off the missing person list in January.
She told Variety:
I got phone service and [my mom] immediately called the sheriff's office to tell them I wasn't missing,  but we didn't realize I had to call directly to the department in order to be taken off the list. So fast-forward three months later and the sheriff's department calls and goes, 'Um I'm guessing you're not missing. Someone just recognized you from the show, they wrote an article with your face on it' and I was like, 'Oh no, this is totally just going to blow up' and blown up it has — I could not imagine how big it would blow."
Next: Martinez reveals her and Luyendyk Jr. have talked since her elimination.

2. Martinez talked to Luyendyk, Jr. after elimination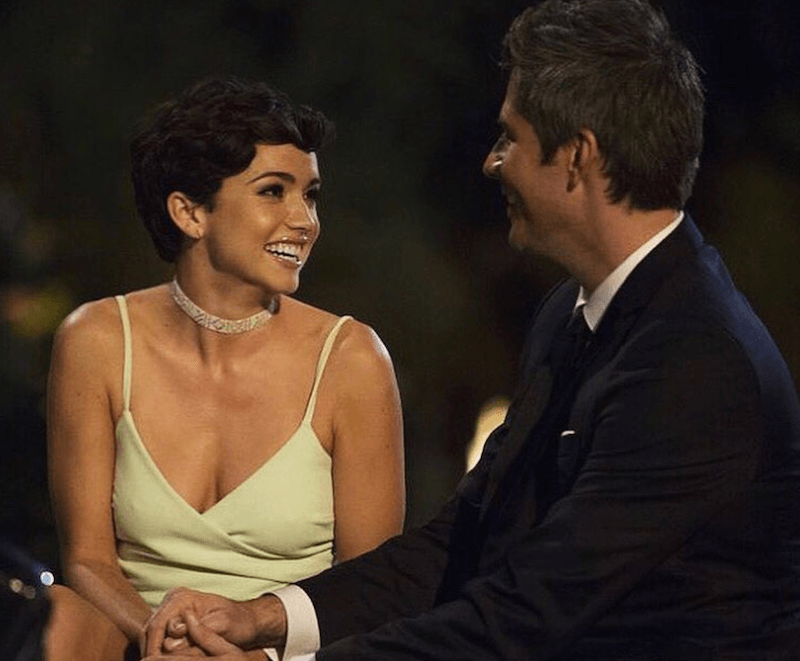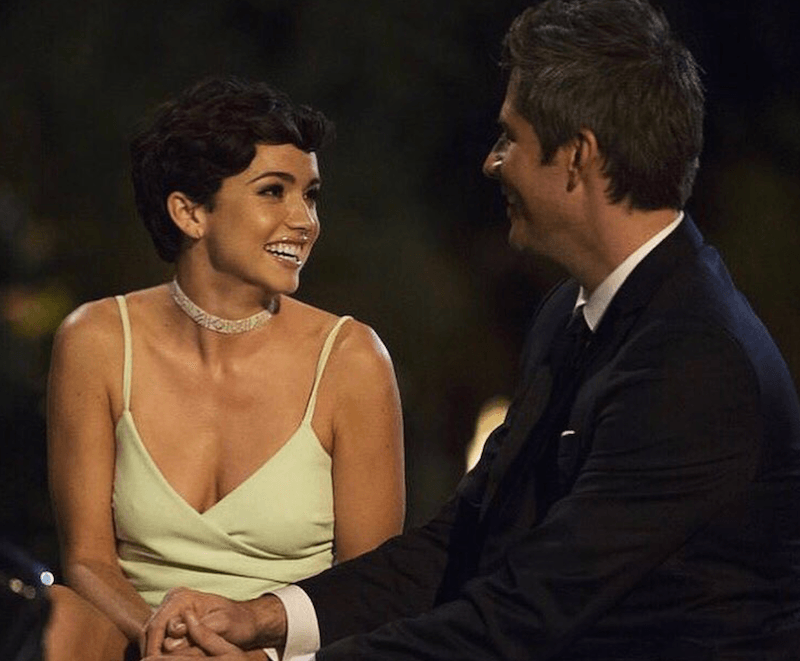 After elimination, Martinez has been able to talk to the reality star. "I just got the opportunity to talk with him a week later at his hotel in L.A. and it was filmed and everything but it didn't make the cut," she told Entertainment Tonight. "We were just able to talk for 30 or 45 minutes and just kind of hash out our relationship and what happened."
Next: This is what Martinez had to say about her age storyline.

3. She was surprised her age was hidden
Martinez's age was hidden from the cast list, which was a surprise to her. "I had to talk about my age a lot on the show and I kind of figured this might be a big narrative, but I didn't realize how big," she told Us Weekly. "I didn't know my age wasn't going to be shown until I saw the cast list."
Next: This took Martinez by surprise as well.

4. She said she didn't see the elimination coming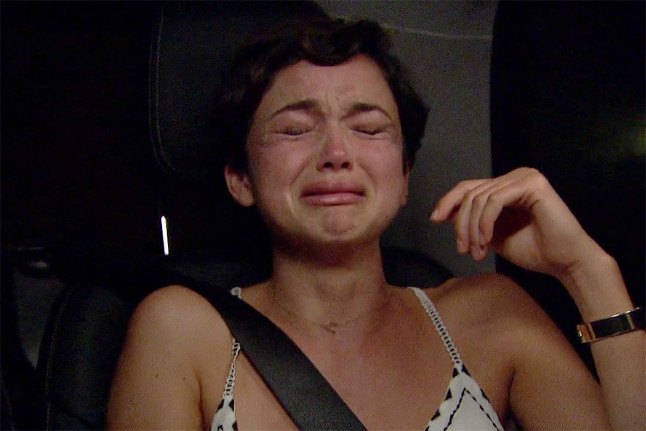 There was a dramatic two-on-one date leading up to Martinez's elimination. Still, she said she didn't see it coming.
She told Variety:
I definitely didn't [see it coming] just because I thought that we were at such a good place. I wish we had gotten more time to explore our relationship with each other and I wish he had gotten to know me other constantly asking me and grilling me if I was ready … I think there's no better way to find out how ready a person is for marriage by just getting to know them rather than continually asking if they are."
Next: She's happy this one thing wasn't shown on the show.

5. She's happy her slams against other contestants weren't featured on the show
Martinez did butt heads with other women in the house on the show, including Krystal Nielson. But apparently there was much more drama, and she's happy it wasn't included.
"I definitely will say I did a little more sh*ttalking on other women than was shown, so I was very thankful I got off easy on that one – other people did not get off so easy," she told Variety.
Next: Martinez says whether she'll be on Bachelor in Paradise.

6. She says she isn't sure she'll join Bachelor in Paradise if asked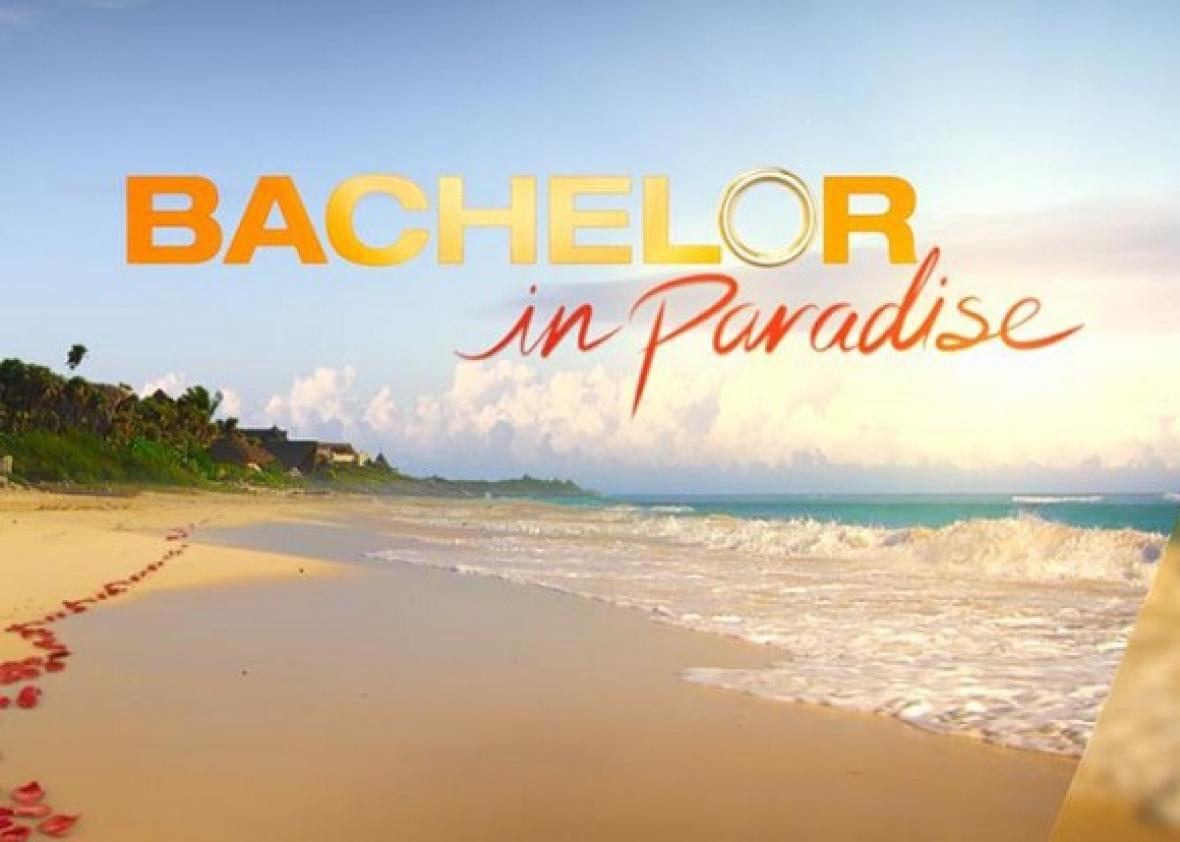 Many contestants who fail to find love on The Bachelor go on to Bachelor in Paradise. But Martinez said she's not sure if that's the right move for her.
"I don't know if I would be ready to pursue a relationship with people yet," she told Variety. "Not because I'm not ready for a relationship but because I'm kind of savoring the moment right now of just being me. It's the first time I've really gotten a chance to do that."
Next: Martinez admitted she wanted this person to be the Bachelor.

7. She admitted she wanted Peter Kraus as the Bachelor too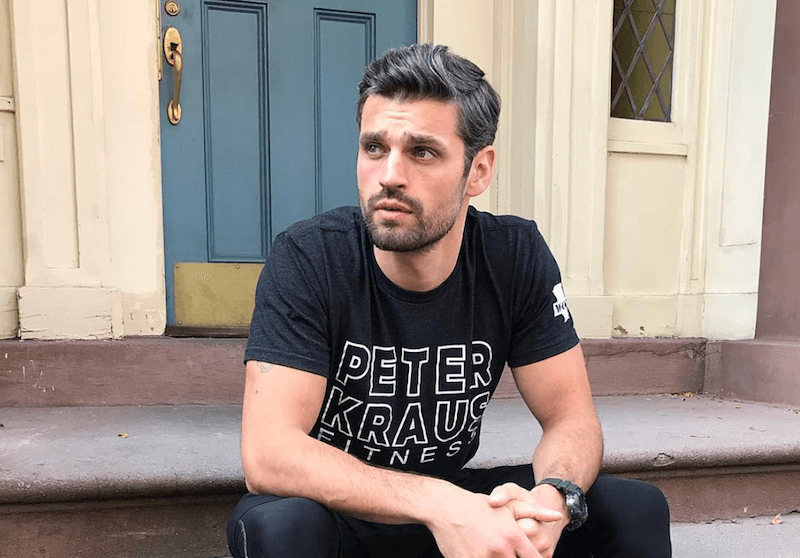 Bachelor Nation was basically expecting Peter Kraus to be the Bachelor and were surprised. Martinez admitted she felt the same way.
"Well, I was hoping it would be Peter [Kraus] and it ended it up being Arie," she told Jimmy Kimmel.
Follow Nicole Weaver on Twitter @nikkibernice.
Check out The Cheat Sheet on Facebook!