'The Bachelor': Ben Higgins and Jessica Clarke Are Thinking of Adopting Kids
Ben Higgins has had a long journey to find love. His season of The Bachelor ended with him engaged to Lauren Bushnell. Though it seemed like he was in for a happily ever after, he and Bushnell eventually broke up.
After years of being single, Higgins began dating Jess Clarke and the two recently got engaged. Now, they are already talking about building a family.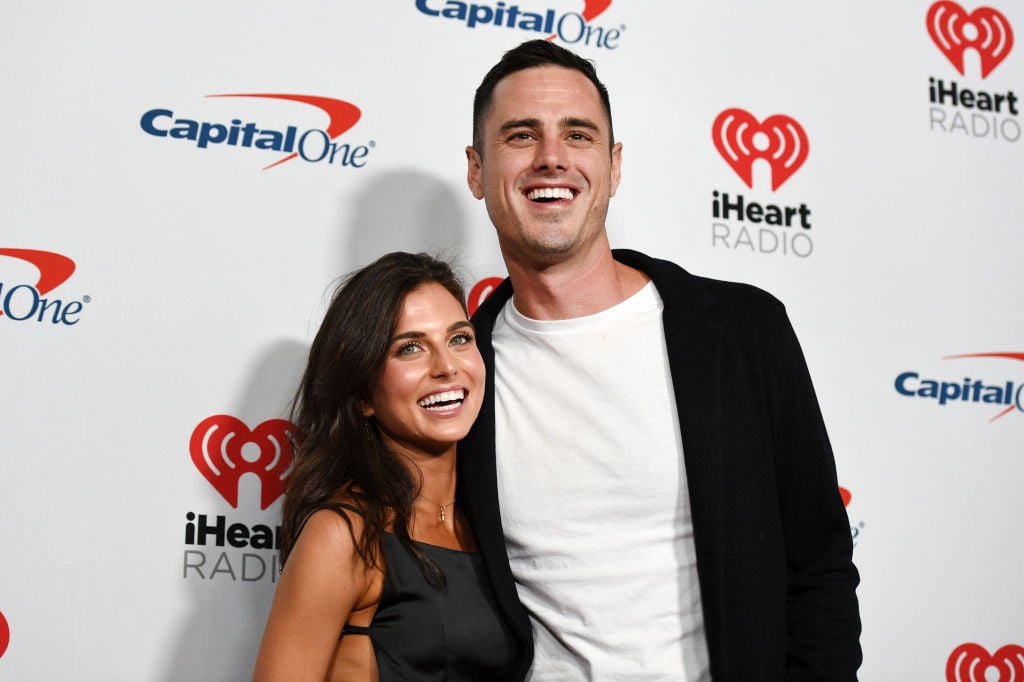 Ben Higgins and Jess Clarke's relationship
Higgins and Clarke had a bit of a whirlwind romance. The two met after Higgins slid into Clarke's DMs on Instagram. They made their relationship public on social media in February 2019.
When the coronavirus pandemic hit, the two decided to quarantine together with Higgins' parents. One weekend in March, Higgins told Clarke that they were going to visit her family in Tennessee, but really he planned to propose to her.
"I went back to a pond behind her house, and we had set it up with sunflowers near a bench," he told Entertainment Tonight. "It's right in their backyard, but a little hidden. I proposed and her family and mine were watching from a distance, and then we all celebrated together."
"I was super nervous. She's my best friend, my partner and I love her. I was nervous to kind of do this whole thing in front of her," he continued. "I wasn't anxious, it's just a big moment!"
"I still just can't believe it," Clarke told the outlet.
RELATED: Ben Higgins' Abstinence Announcement Has Bachelor Nation so Confused
"This is exactly how I would have wanted it to be," she continued. "Central Park would have been magical and special in its own way. But it's really cool that we just got to be together last night and not really have to talk to anyone else but my family. It was great. It was perfect. I couldn't imagine it a better way."
Jess and Ben are already thinking of starting a family
Though Clarke is six years younger than Higgins, she is on board with starting a family sooner rather than later.
"Jess and I are very interested in adopting. …  It would be such a gift to our family," Higgins recently told Us Weekly. "I definitely am excited about the idea of adopting, so if that means that we have two adopted kids, if that means we have three adopted kids, if that means we have kids that are biologically ours, I don't know yet, but we definitely want a family."
Higgins revealed that he would love to have two kids and feels that having a bigger family would be a lot to deal with.
"I really do enjoy my time alone," he told the outlet. "A huge family of chaos kind of makes me anxious, but I do want our kids to have siblings, if possible, to grow up in this world with."
RELATED: 'The Bachelor' Star Ben Higgins Shuts Down 'All Lives Matter' Supporters on Instagram
But with the pandemic still going, Higgins and Clarke aren't sure when they will even be able to get down the aisle, so the timeline for babies has definitely been pushed back a bit.
"Right now, I'm not even in support of getting a dog because I want freedom. So, kids would … probably come after she gets her puppy."