'The Bachelor': Ben Higgins Is Not Having Sex or Sharing a Bed with His Fiance Jessica Clarke Until They Get Married
Bachelor alum and fan-favorite Ben Higgins has found love again. After ending his engagement to his season's winner, Lauren Bushnell, Higgins had a tough time finding a partner. He even went on The Bachelor: Winter Games looking for love but ended up leaving alone. Now, he's engaged to his girlfriend of over a year, Jessica Clarke. But the interesting thing is, the two are sleeping in separate beds until they say "I do."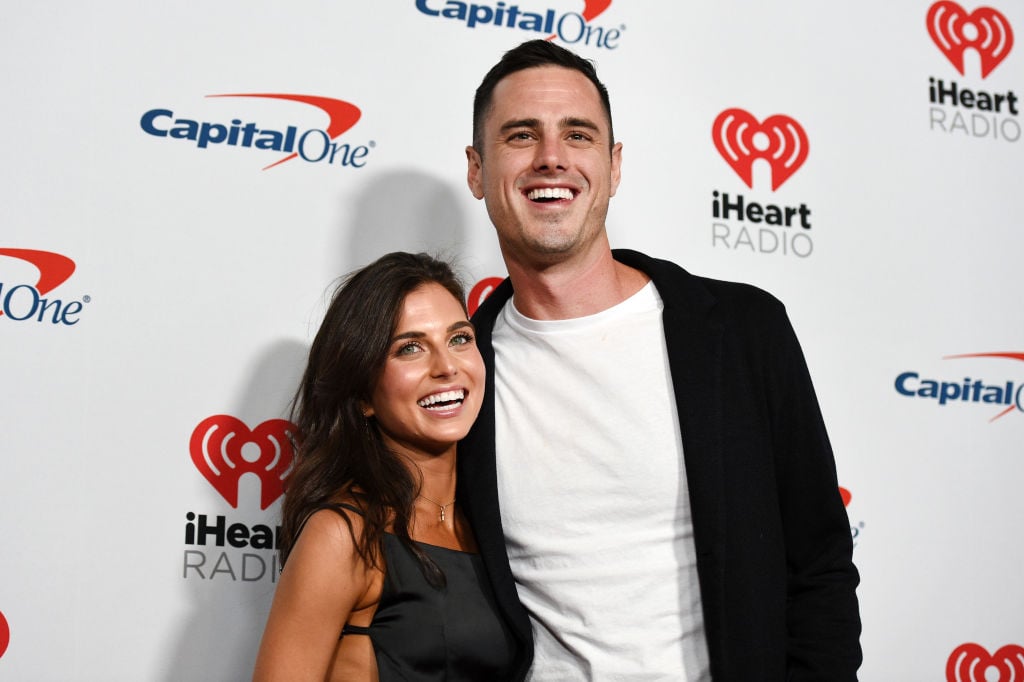 Ben Higgins and Jessica Clarke's relationship
When Higgins started dating Clarke in November 2018, people were surprised as Clarke was not in the Bachelor world. The two met after Higgins sent Clarke a DM on Instagram.
"Her mom loves the show so much, so she called her mom right away and was like, 'What is happening here?' and her mom was like, 'I don't really know, but you should at least message him back.' So she didn't watch my season, which is actually good," Higgins told People of what happened after he messaged her.
Last month, the two got engaged.
"I don't remember everything you said, but I know that I said yes," Clarke wrote on Instagram. "I woke up in a dream today and I get to live in this dream every day from now on."
Saving sex until marriage
Faith is important to both Clarke and Higgins so the couple is waiting until they get married to have sex. In fact, they are currently sleeping in separate beds.
"Right now she has a bedroom upstairs at her parents' house, I'm in the downstairs," Higgins told Nick Viall on his podcast, The Viall Files. The couple is currently staying with Clarke's family in Tennessee to wait out the coronavirus (COVID-19) pandemic.
But sleeping in separate beds is nothing new for the couple who has been long-distance their entire relationship.
When will the couple get married?
Clarke and Higgins hoped to have a short engagement, but now, due to coronavirus, they have no idea when they will finally be able to have the ceremony. Since there is no set date, the two have thought about having sex, but ultimately decided against it.
"I have a feeling it's gonna be a longer engagement and here's why," Higgins said. "We don't know what this virus is going to affect."
"It could be here another two months, two and a half months, at that point, weddings are going to be pushed back, venues are going to be booked, and I don't want to add stress to a really fun and joyful time knowing that this is the real deal."
In addition to COVID-19, they have to plan around Clarke's brother's schedule.
"The second is, as I've mentioned before, her brother plays professional baseball," he continued. "So there's a very short season of, like, freedom that he isn't playing that we can get married. So it's kind of managing and navigating — well when does his season start up?"
Ultimately, Higgins isn't too concerned about the details, he just wants to marry Clarke. He even thought about them just eloping with only their families in attendance.
"That could be fun and exciting and a lot less stress," he said of eloping, "but at the end of all of this, this is Jess' day.