'The Bachelor': Why Ben Higgins' and Lauren Bushnell's Reality Show Was Doomed From the Start
The Bachelor star Ben Higgins tried to find love on the reality TV show, and it's spinoffs a total of three times, but not one of them worked out. Higgins even had a spinoff with his fiance at the time, Lauren Bushnell. However, looking back on it, the show, Ben & Lauren: Happily Ever After? was doomed from the beginning.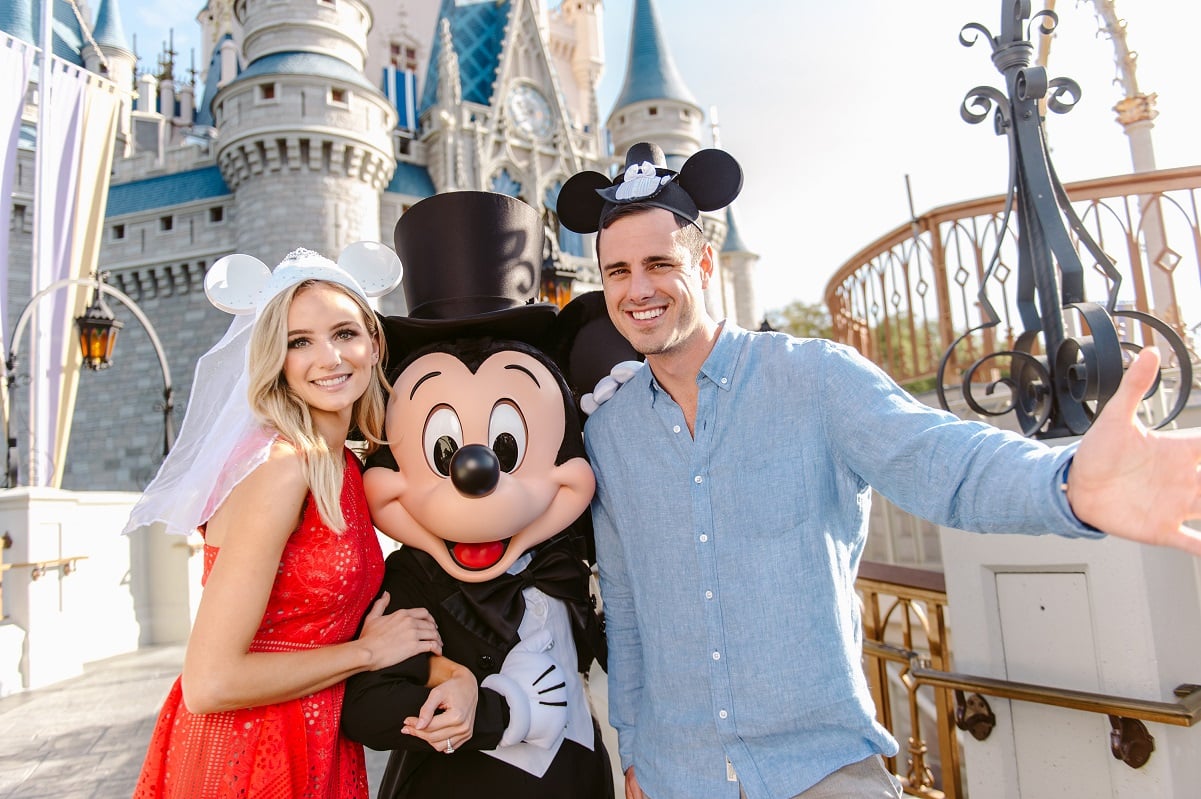 What was 'The Bachelor' spinoff show 'Ben & Lauren: Happily Ever After?'
When Higgins season of The Bachelor aired, it was the 20th season. The show was still popular after 14 years, and fans always asked for updates on the couples after the seasons ended. Except for news stories of the couples' engagements, weddings, or children, the spotlight mostly faded away. 
So, Freeform signed Higgins and Bushnell up for a follow-up spinoff. Right after their season ended, the pair brought the cameras into their homes to catch all of their day-to-day interactions and big wedding plans. 
RELATED: 'The Bachelor' Contestant Victoria Fuller Finally Reveals How She Met Chris Soules — There Were No DMs
The spinoff ran for one season of only eight episodes. The finale episode revealed that the couple was not doing well. Although, fans already got that feeling from the previous episodes.
Higgins revealed to his friends that they needed to "take a step back and build [their] relationship since their plan to get married quickly was "a very unwise place for us to come to."
The couple called it quits on May 15, 2017. Their breakup was the most-googled celebrity split of 2017.
Why was 'Ben & Lauren: Happily Ever After?' doomed from the start?
After the breakup, Bushnell came forward and admitted that she didn't want to do the show.
"I wanted to move on with our life and just have a moment that was just about us," she told People.
She had anxiety over everything, looking back on it. 
RELATED: 'The Bachelor': Are Brad Womack and Emily Maynard Still Friends?
"I remember initially the show was supposed to be about Ben running for office. He wanted to get into politics," Lauren told EOnline. "And not only did I not want to do a reality show, but I also really didn't want my life to be a politician's fiancée or wife or whatever."
The 30-year-old from Portland, Oregon, explained that the show put a ton of stress on their relationship. It was a difficult time for her, and she felt that she didn't get the support that she needed during it.
Higgins and Bushnell both found their soulmates after filming
Bushnell married country star Chris Lane after only a four-month engagement. The two were wed on October 25, 2019, in a "secret garden" ceremony in Nashville, Tennessee. 
RELATED: 'The Bachelor': Ben Higgins' Girlfriend Gave Him the Sweetest Thing for His Birthday
Higgins proposed to his girlfriend, Jessica Clarke, on March 27, 2020, during the coronavirus (COVID-19) pandemic. Higgins planned to pop the question in Central Park in New York City; however, the shutdown uprooted those plans. Instead, he got down on one knee in Clarke's parents' backyard by a gorgeous pond.