'The Bachelor': Are Brad Womack and Emily Maynard Still Friends?
On The Bachelor Season 15, Brad Womack returned for a second chance at love. He was also the star of season 11 but sent both of his final two women home. For the second time around, Womack did propose to Emily Maynard; however, things didn't work out. They broke up shortly after the finale. So, are Womack and Maynard still friends?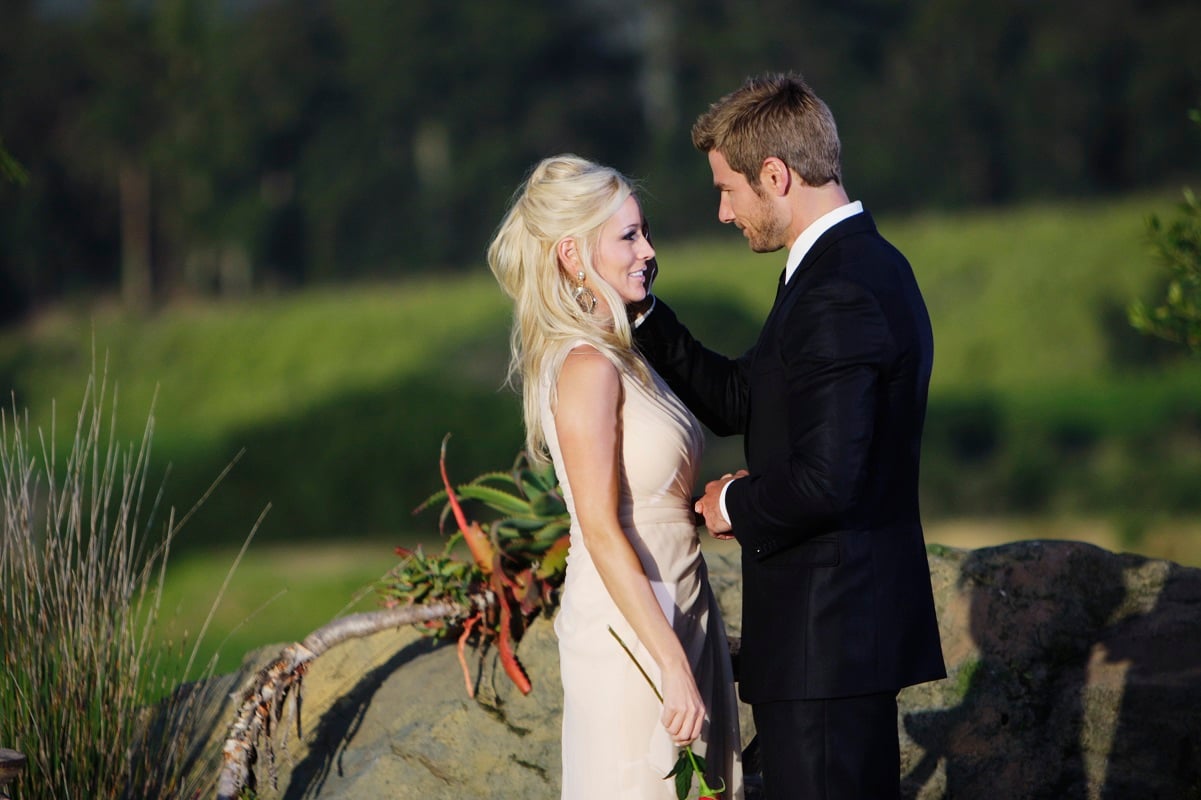 Why did Brad Womack go on 'The Bachelor' a second time?
"As adamantly as I defended myself, it's really tough to have 13-14 million Americans call you a jerk," Womack told The Ellen Show. "I spent a year or 2, if not 3, defending myself. To answer your question, I definitely had commitment issues. More importantly, that process is difficult. I thought I was as open as I was supposed to be, but clearly, I wasn't."
Following season 11, Womack received criticism from across the nation. Many fans said that he led the two women on. However, he went to therapy between the two seasons and told Chris Harrison that he was a "different man."
RELATED: 'The Bachelor' Star Peter Weber Finally Got 'The Hometown That Should Have Been'
"I walked away and wound up all alone and left two girls standing there," he continued. "Again, I take this very seriously, but I am a completely different person. I don't even want to visit that thought. Three years is a long, long time. I think people can change."
He had high hopes going into the season when he met Emily Maynard.
"That's the only thing I want — is to wind up with a wife," he concluded.
Are the former 'Bachelor' couple Womack and Maynard still friends?
Womack and Maynard broke up shortly after the finale of The Bachelor Season 15. Maynard revealed then when they watched their season back again; she felt that Womack was telling many of the girls the same things that he told her.
"I felt less and less special," Maynard told People. "You're not sure what's real and what's reality TV."
Although they broke up, the couple remained on good terms.
RELATED: 'The Bachelor' Star Colton Underwood Dating Lucy Hale — Fans Believe He Called the Paparazzi on Himself
"Brad texted me when I got married, the sweetest text message," Maynard told The Meredith Vieira Show! "He's always really supportive and happy for me. He's great."
Are the former 'Bachelor' couple Brad Womack and Emily Maynard single or married today?
Although Maynard did not marry Womack or her final choice when she was The Bachelorette in season 8, she still found love. She married Tyler Johnson in 2014 — a man she met at her church before becoming The Bachelorette. 
She is now Maynard-Johnson, and she often shares family photos on Instagram.
Womack is a bit more private with his personal life. He does not have an Instagram or Twitter account, so it's challenging to find out what he's up to. However, we know that he owns three bars in Texas with his twin brother Chad Womack and friend Jason Carrier.
They are currently focused on their three businesses — The Dogwood, The Dizzy Rooster, and the original The Chuggin Monkey.
Womack was last known to be dating fitness influencer, Jena Mays. The two began dating in 2017 and were spotted still together via an Instagram post Mays made in March 2019. However, since then, the former Bachelor has been flying under the radar. We hope to get an update from Chris Harrison on July 20, 2020, on The Bachelor: The Greatest Seasons — Ever!