'The Bachelor': Bri Springs Says Michelle Young 'Needs To Go in With Her Guard Up' on Upcoming Season of 'The Bachelorette'
Bri Springs was a fan favorite on season 25 of 'The Bachelor', but she wasn't selected for her own season of 'The Bachelorette'. However, she isn't upset about the decision, and instead had some advice for Michelle Young as she prepares for her season.
Bri Springs became a fan favorite during season 25 of The Bachelor. Even though she ended up finishing the season as second runner-up, she continues to remain a part of larger conversations about the show. 
Springs competed against Rachael Kirkconnell and Michelle Young for the affections of Matt James, although Kirkconnell was ultimately the winner. A ton of controversy ensued after racially insensitive images of Kirkconnell began circling the internet, leading to larger conversations about race on the After the Final Rose special. 
After it was revealed that Young and Katie Thurston would be leading the coming seasons of The Bachelorette, many people began to speculate about how Young, who is a Black woman, would handle things. Springs personally recommended that Young should "keep her guard up" now that she knows the potential drama that could ensue. 
Bri Springs thinks Michelle Young needs to keep her guard up on her upcoming season of 'The Bachelorette'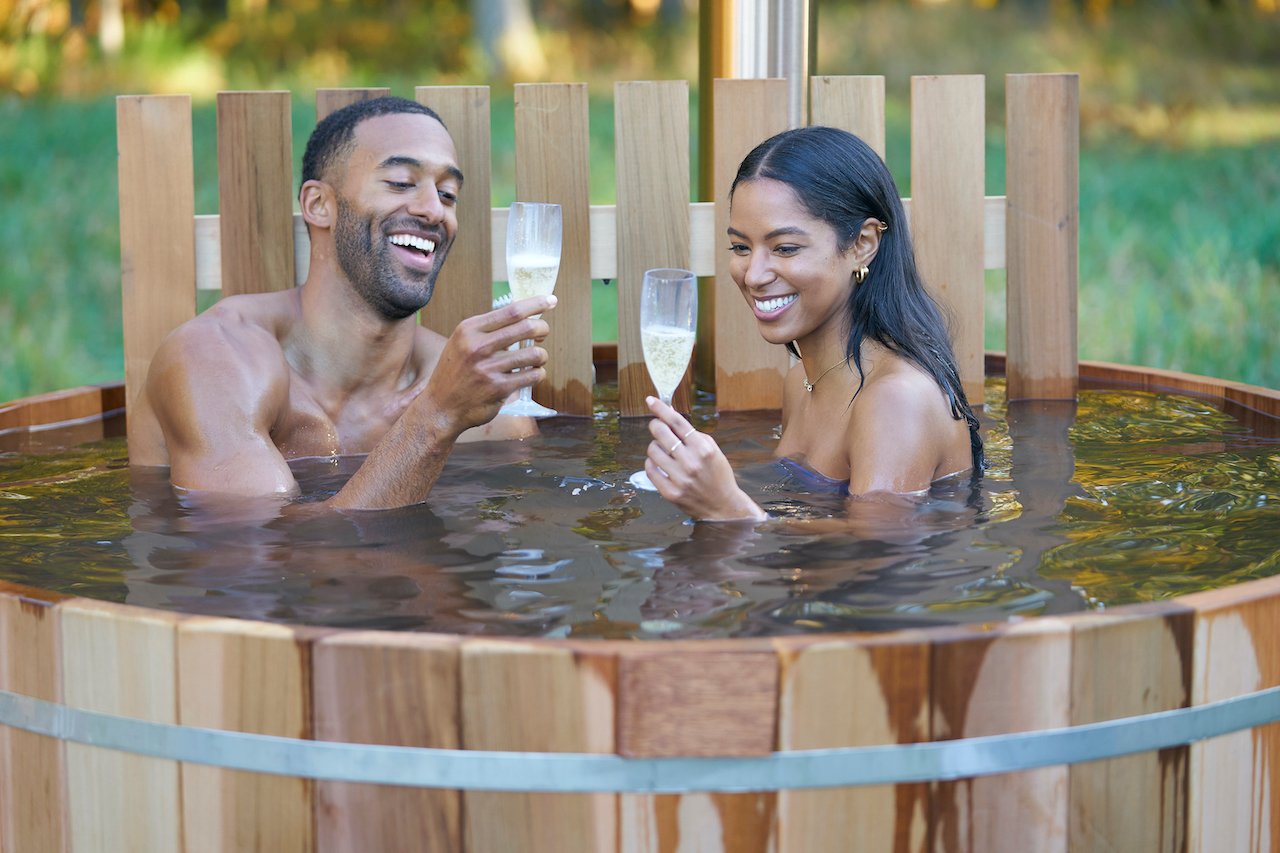 Springs shared her thoughts on Young becoming the next Bachelorette during a recent interview with Extra. 
"I think Michelle needs to go in with her guard up a little bit, with her guard up knowing what she knows now," Springs said. "And Michelle is an extremely intelligent woman, and I know that she will. 
Regardless of the pressure that Young may face, Springs has supreme confidence in Young's ability to handle whatever situation may arise. 
"I think it's one thing to go in naively, but it's another thing to go in knowing everything that you know now," Springs said. "And I trust that Michelle will put her best foot forward and stay true to herself through all of this. And I think she's gonna do great, like I don't have any doubt in my mind that she will ever—that she'll struggle too much."
She's excited to see Michelle Young get another chance at love
Springs stressed in the same interview that Young's authenticity made her the perfect choice for an upcoming season of The Bachelorette. 
"I think if there's anyone that's deserving of another chance, a true shot at finding love, I think it's Michelle," Springs said. "I think everyone can agree that she is sincere and earnest, and heartwarming, and I'm excited to watch her."
Bri Springs wants to see big changes happen with 'The Bachelor' franchise
Springs also noted that some significant changes should happen to The Bachelor franchise in order to make it more inclusive for people of color. 
"I think we can all agree that [if] this season has taught us anything, it's that the show does have an opportunity to tackle much larger and bigger conversations," Springs said. "I think a lot of that was gone missed, honestly, because of the potentially over-exaggerated and unnecessary drama at times. So I hope that we can see diverse stories that are indicative of the world that we live in. 
She also listed a few specific points of the show that she thinks could be improved in the future. 
"And that leads to my next point of just change needing to be longer-term and needing it to be intentional rather than just reactionary. I would like to see the franchise hire more people of color who are a part of the decision-making process and the editing process. And lastly, I think there needs to be some accountability from ABC on the casting process, or the vetting during the casting process—or lack thereof."