'The Bachelor': Bri Springs Says Show Is 'Barely Scratching the Surface' of Having 'Uncomfortable Conversations' and Issues Within Franchise
'The Bachelor' finalist Bri Springs felt mentally drained after dealing with the fallout of the controversy surrounding Rachael Kirkconnell, and realized that the show itself has a lot of work to do in regard to becoming more inclusive. In her opinion, there aren't nearly enough uncomfortable conversations being had to address serious issues.
Bri Springs quickly became a fan favorite during her time on season 25 of The Bachelor. Although she was eliminated by Matt James in favor of Rachael Kirkconnell and Michelle Young, she remains one of the most popular contestants of the season.
A wave of controversy surrounded The Bachelor after this season's winner, Kirkconnell, was seen in a racially insensitive image. The image sparked many conversations about race on the internet and during the show's After the Final Rose special, which revealed that James and Kirkconnell are no longer together. However, fans also found out that Young and Katie Thurston would each have their own season of The Bachelorette.
Springs, the second runner-up for season 25, recently shared some of her thoughts about what The Bachelor franchise can do to be more inclusive in future seasons.  
Bri Springs wants to see sweeping changes across the 'Bachelor' franchise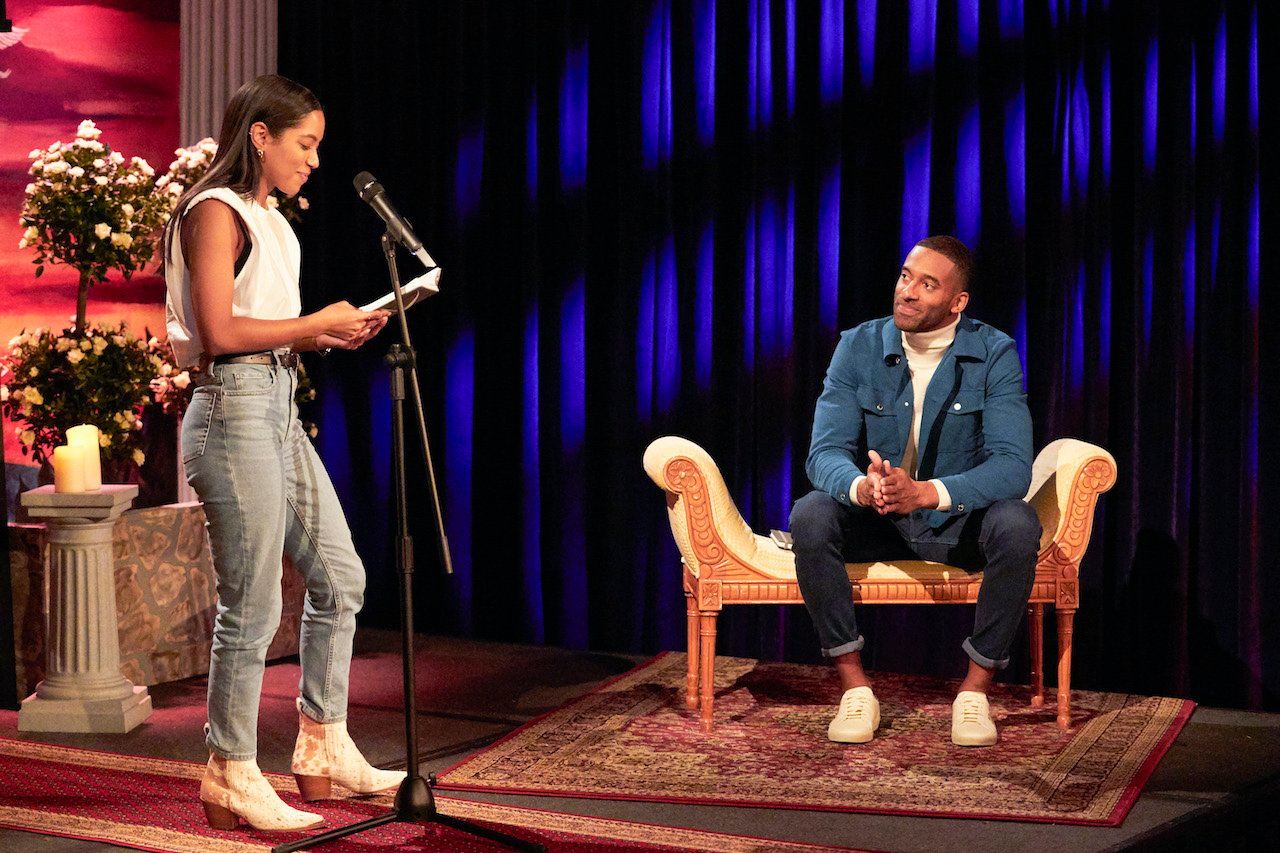 During a recent interview with Extra, Springs noted that The Bachelor has a unique opportunity to be a part of larger conversations about race and inequality in America. However, she feels like the opportunity is often overshadowed by the drama that takes place on the show. 
"I think we can all agree that [if] this season has taught us anything, it's that the show does have an opportunity to tackle much larger and bigger conversations," Springs said. "I think a lot of that was gone missed, honestly, because of the potentially over-exaggerated and unnecessary drama at times. So I hope that we can see diverse stories that are indicative of the world that we live in."
She wants to see more people of color hired and a stronger vetting process for contestants
However, Springs did get specific about the changes she would like to see happen to The Bachelor, which included having more decision-makers of color and a more stringent contestant selection process. 
"And that leads to my next point of just change needing to be longer-term and needing it to be intentional rather than just reactionary. I would like to see the franchise hire more people of color who are a part of the decision-making process and the editing process. And lastly, I think there needs to be some accountability from ABC on the casting process, or the vetting during the casting process—or lack thereof."
She attempted to talk to Rachael Kirkconnell during her recent controversy
Even in the midst of all of the controversy surrounding Kirkconnell, Springs attempted to be a part of the solution. She attempted to contact Kirkconnell when the racially insensitive image first came out but didn't get a response. 
"As soon as the photos and videos started surfacing of Rachael, I reached out to her to extend my support and check-in with her, because, again, I was friends with everyone on the show this season," Springs said. "And I hadn't heard from her. And I think while her apology was a step in the right direction, we hadn't connected about it in person and I didn't hear from her for a while."
However, the two were able to have a conversation about the issue after the After the Final Rose special. 
"I've heard from her since taping," Springs said.