'The Bachelor': Cassie Randolph Files Restraining Order From Colton Underwood for 'Stalking' and 'Planting a Tracking Device'
When The Bachelor couple Cassie Randolph and Colton Underwood broke up on May 29, 2020, the split was amicable. However, the pair recently unfollowed each other on social media, and fans suspect something big happened. Now, Randolph has filed for a restraining order from Underwood.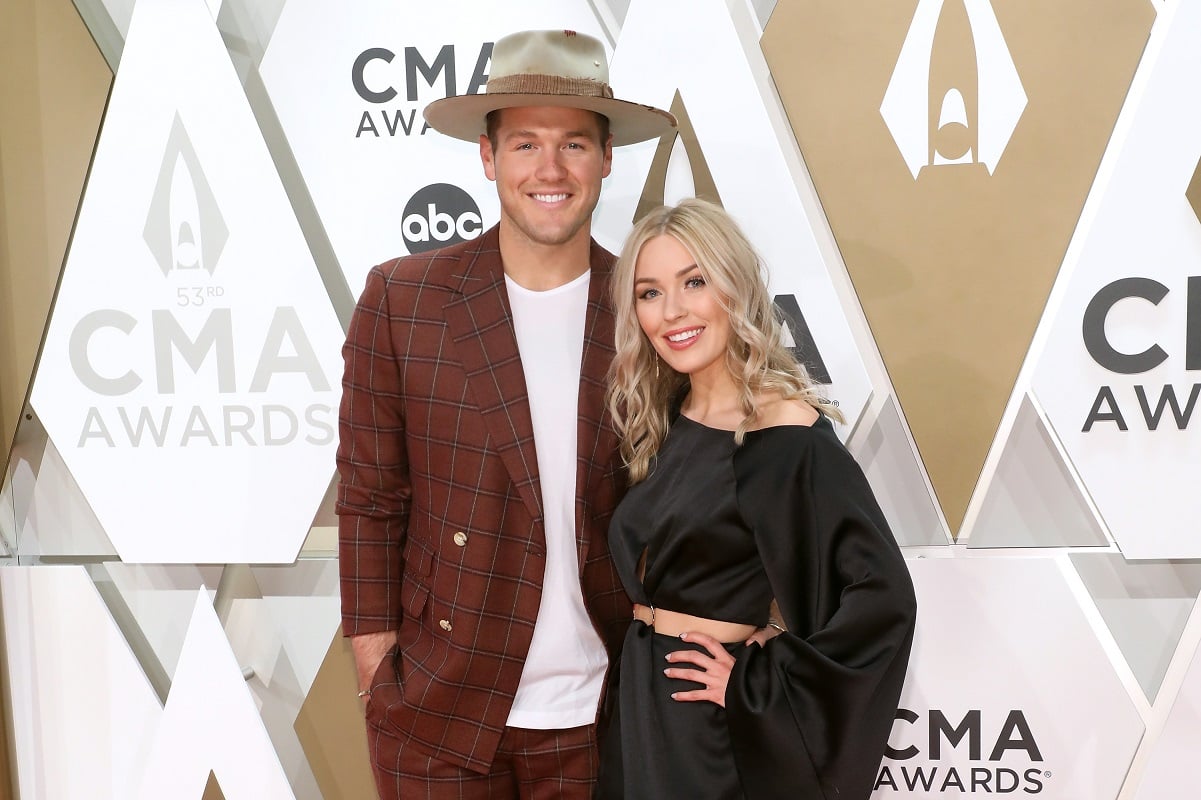 What happened since 'The Bachelor' couple broke up?
In Randolph and Underwood's Instagram posts, they told fans that they still wanted to remain friends after their split. However, after Randolph went on The Bachelor: The Greatest Seasons — Ever, Underwood was upset. Host Chris Harrison asked her about the break, and the 25-year-old remained ambiguous. She didn't give any specific details.
However, Underwood took to Instagram to complain about the situation. He wrote that the couple agreed to keep things private, but something "changed this week," referring to Randolph speaking out on The Bachelor spinoff. She was distraught by his post and wrote several lengthy Instagram stories in response.
"I ask you again on public record to refrain from prolonging our break up, or dragging me when we both know it's unwarranted," she continued in her Instagram story. "Neither of us or anyone close to us would ever have predicted that I would have to write this post. Again, I can't control your actions, but sincerely hope we can both move forward in peace." 
Then on Aug. 13, Underwood said he has nothing but "love and well-wishes" for his ex-girlfriend in an interview with Reality Steve. However, only two weeks later, the two unfollowed each other on Instagram. Randolph's close family also unfollowed the football player. Fans speculated that something big must have happened. 
Why did Cassie Randolph file a restraining order against Colton Underwood?
On Sept. 11, 2020, Randolph filed a restraining order against Underwood. In the court documents, obtained by TMZ, she explains that the former NFL football player was "stalking and harassing her with unsettling text messages."
She also reported that Underwood placed a tracking device on her car to keep track of her. The former Bachelor contestant alleges that Underwood often shows up uninvited to her Los Angeles, California apartment, and her parents' house in Huntington Beach. 
The documents also state that the former Bachelor takes "obsessive walks to her apartment complex" and her parents' home in the middle of the night.
"She alleges Colton also sent anonymous text messages to her and to himself pretending to also be a victim of the anonymous stalker," the outlet continues. "Cassie claims Colton later admitted to sending the messages and planting the tracking device."