'The Bachelor': What Cassie Randolph Wants to Teach Her Future Kids
'The Bachelor': Cassie Randolph can't wait to teach her kids 'a lot of' this.
Colton Underwood and the winner of his Bachelor season, Cassie Randolph, have made a point to take things slow in their relationship. They opted to not get engaged at the end of their season (Randolph says she couldn't make herself get engaged to someone she'd only been on two dates with), they don't live together, and they haven't announced a specific timeline for their relationship going forward.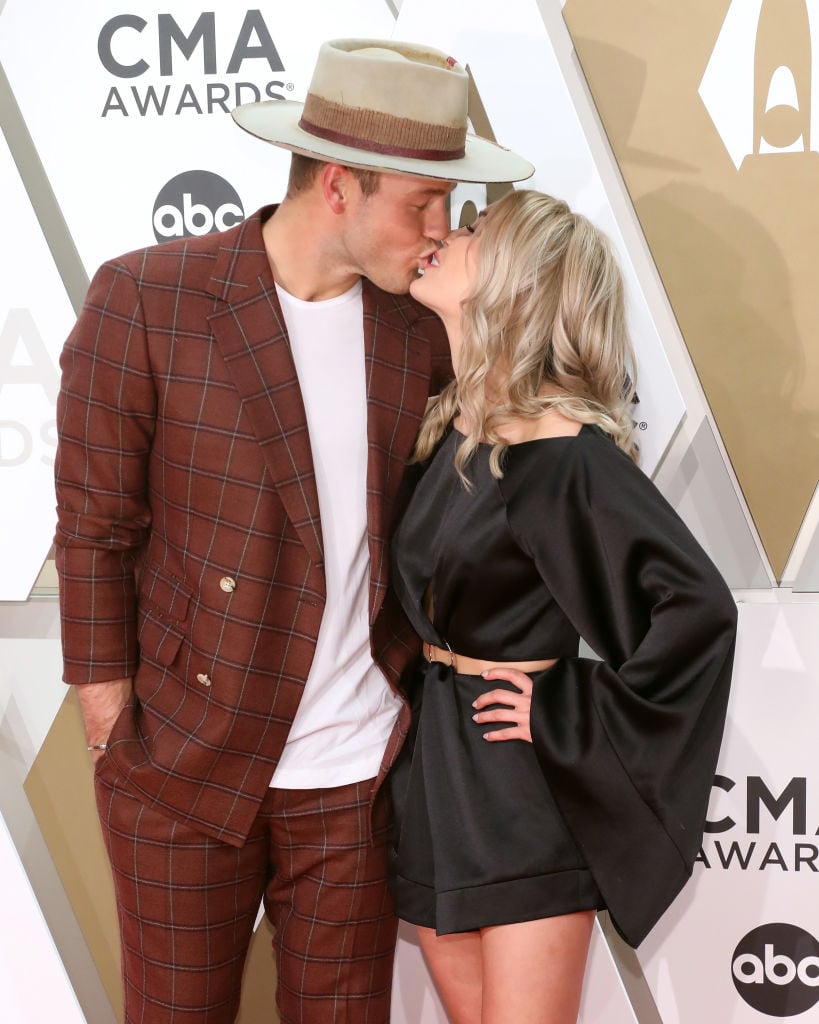 In a recent interview with the "I Suck At Life" podcast, Randolph was asked if it's "annoying when people ask you when you're gonna get engaged."
"It's just kind of a repetitive question where I'm like, 'Guys, the answer has not changed.' But the questions will never stop. Once you get engaged it's, 'When's the wedding?' Then, 'When's the kids?' 
Randolph says she's in no rush over any of it.
"There's no rush. I feel like people are later and later waiting to get married or engaged. It's fine. And your 20s are kind of a tumultuous time… is that the right word? And I think when you make that decision you want to be ready to make it and so it's fine to take your time," she said.
Colton Underwood and Cassie Randolph on having kids
On March 13th of last year, Underwood and Randolph told Kelly Ripa and Ryan Seacrest on LIVE With Kelly and Ryan that they'd like to have three children.
In June 2019, Underwood told Us Weekly that he wants to "be a young, cool, hip dad" and he knows Randolph "wants to be a young mom as well, so we'll see whatever that means to us."
"That's a conversation that we're gonna have to have and figure out," he added.
In August 2019, Underwood said he and Randolph would like to have a large family.
"Right now, we're between two and three, [and] we're playing with the three and four. I think she wants more than me!" Underwood told Life & Style.
"Our values and our morals and who we are as people really align and really go well with each other. I'm very, very excited about our future," he added.
What Cassie Randolph wants her kids to learn
On the "I Suck At Life" podcast, Randolph spoke about how she got into speech pathology. She's always loved sign language, which "kind of overlap[s]" with her current field of study. She can't wait to teach her kids sign language one day.
"I was always really interested in sign language, like since I was really little, and then–I mean they don't have a ton to do with each other but they kind of overlap. For the kids I've worked with, I've definitely communicated with them in sign language because they pick up sign language quicker than they do speech. My kids–I'm gonna teach them a lot of sign language," she said, adding that it's "so cute" when babies sign.
Randolph and Underwood aren't in any rush to get married or have kids. But if they do choose to go that route, thankfully, it sounds like they have similar values in mind to parent their three to four children.
Read more: 'The Bachelor': Why Cassie Randolph Feels Like She's Living a 'Double Life'