'The Bachelor': Cassie Randolph Is Criticized by Fans for Posting an Ad the Day of Kobe Bryant's Accident
'The Bachelor': Cassie Randolph posted an ad the day Kobe Bryant, his daughter, and seven other people died and fans weren't happy.
Cassie Randolph won Colton Underwood's season of The Bachelor. A year later, she's still adjusting to being in the public eye. She's written on her Instagram and has said in interviews that having so much focus on her at all times has proven to be challenging.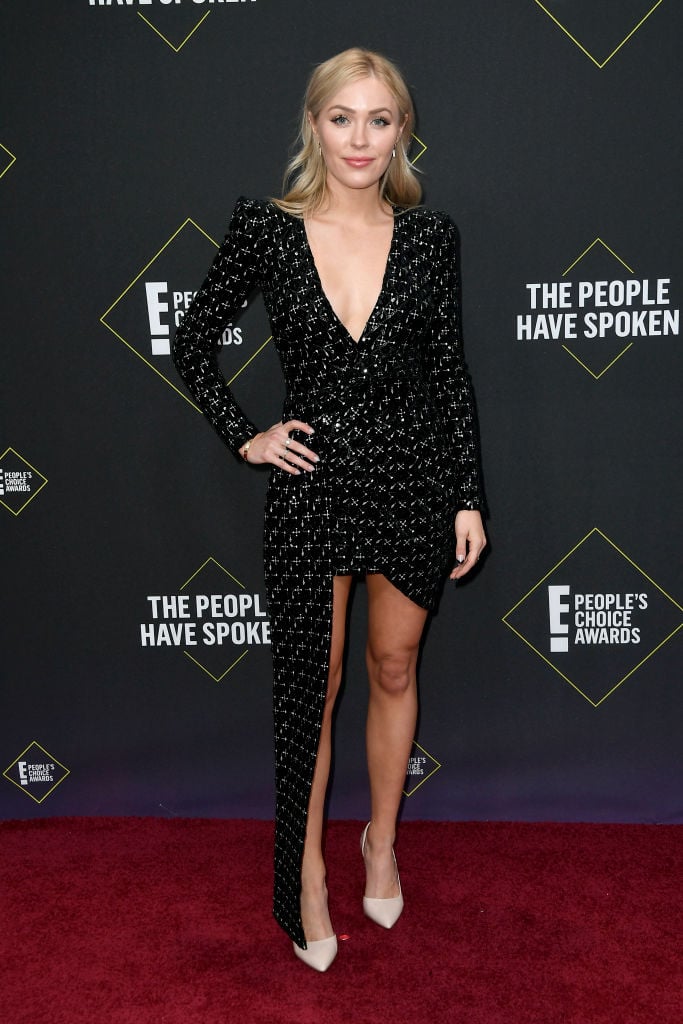 Cassie Randolph's Instagram post that received fan backlash
On January 26, Randolph posted a promotional photo of herself at a mall in Los Angeles. She was there because of her partnership with Amazon's Treasure Truck.
"Getting back into a healthy routine after this last trip and all the traveling I've done the last few months! Stopped by the amazon @treasuretruck to pick up all my favorites. It will be at the Americana in Glendale until 5pm today," she captioned the photo.
January 26 is also when Kobe Bryant, his daughter Gianna, baseball coach John Altobelli, his wife, Keri, their basketball-playing daughter Alyssa, mother and daughter Sarah and Payton Chester, Mamba Academy basketball coach Christina Mauser, and pilot Ara Zobayan passed away as the result of a helicopter crash.
When Randolph posted her ad, she received quite a bit of backlash from fans who found it insensitive of her to post.
"Honestly this is in such poor taste. Kobe Bryant is more inspirational tha you could ever begin to dream, he has inspired millions and millions around the WORLD, and you post this???! Who do you think you are??? SHAME on you," one person commented.
"This post could've waited for another day. Especially given that you're from LA, a city that is deeply mourning the loss of a legend and his daughter. We are using this platform today to mourn in solidarity," responded another.
"Not the day Cassie … " wrote another fan.
Several other commenters simply wrote "RIP Kobe" on the post.
Some fans argued Randolph had to post for contractual reasons or that because a tragedy takes place doesn't mean the reality star shouldn't post her typical content.
"everyone is supposed to quit their jobs because of a tragedy?" asked one fan.
"The world goes on. It's an incredibly sad day but everyone's gotta get up and work. Life does not stop," wrote another.
Cassie Randolph's post about the helicopter accident that killed Kobe Bryant, his daughter, and seven others
In the end, Randolph ended up posting a separate post about the tragic accident.
"Such devastating news today that it doesn't seem like it can be real. My heart goes out to Kobe's family and the families of the others also on board… I can't begin to imagine how painful this is. I remember how excited my brother was a few years ago when his jr. high school team played Kobe's daughter's team and Kobe was there," she captioned a photo of a heart.
Randolph continued: "When the unfathomable happens to someone seemingly so untouchable, it really puts into perspective how truly fragile life is. Life can be so unfair. Hold your loved ones close and appreciate those around you."
Fans flocked to the comments to tell the reality star they appreciate her "Beautiful message."
Read more: Bachelor Nation's Heart Broke When Victoria F. Said 'Kobe' During Her One-On-One With Peter Weber