'The Bachelor' Host Chris Harrison Almost Didn't Get the Job — 'We Hated Each Other'
It's hard to imagine The Bachelor without longtime host Chris Harrison. However, he almost didn't make the cut. How did the producers choose the old-school, traditional, married man from Texas to run the dating show?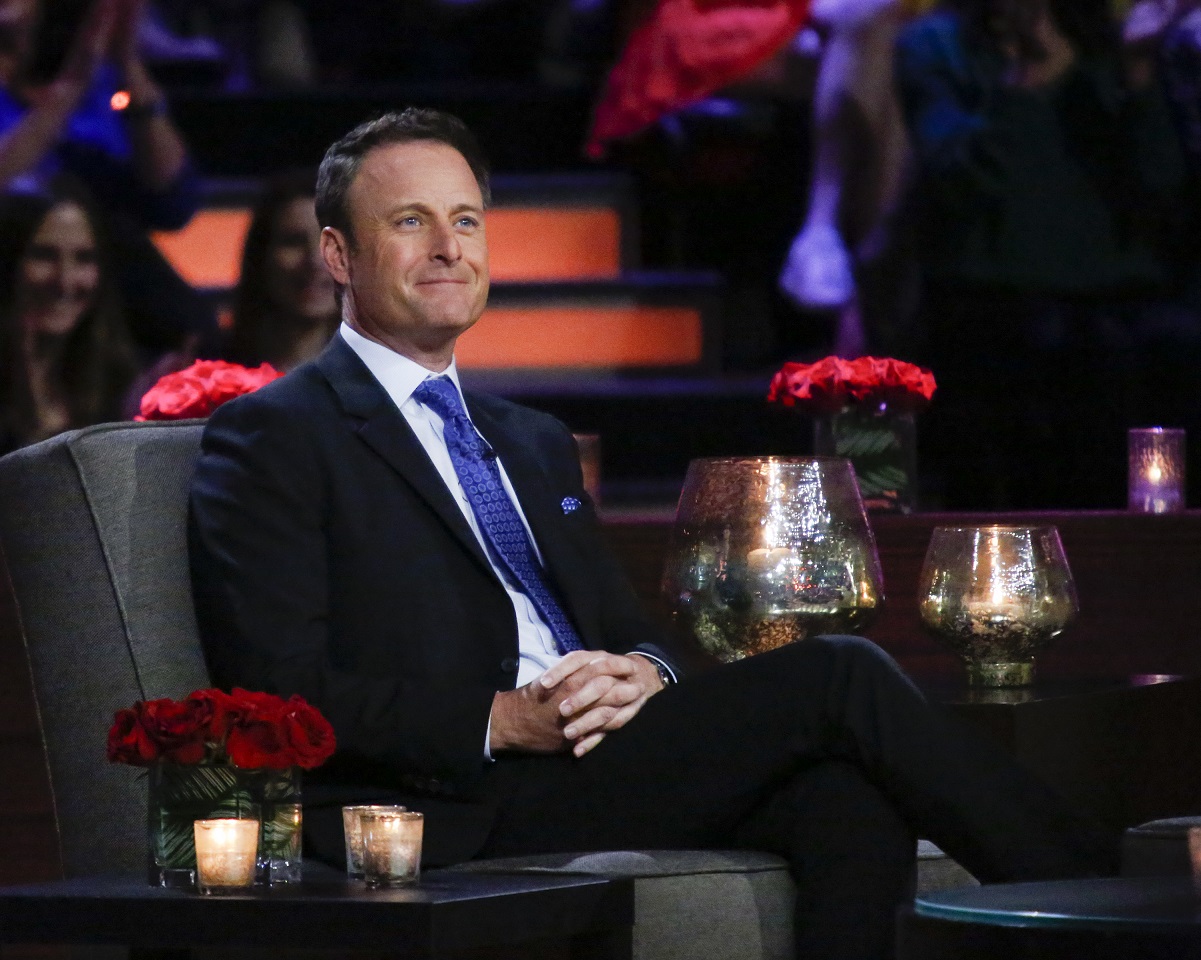 What did Chris Harrison do before he became the host of 'The Bachelor'?
In Harrison's early career, he was a sports reporter at CBS affiliate KWTV in Oklahoma City, Oklahoma. Later he began working for TVG Network to help launch horse-racing. He also was the host of Designers' Challenge on HGTV.
"Chris Harrison had done absolutely nothing prior," The Bachelor creator Mike Fleiss told The Cut. "He did TVG, which was horse-racing. Something so low to the ground. I swear to God, back then, reality was such a negative to everybody in the business that it was hard to get a host."
Although Harrison was proud that Designers' Challenge was the network's highest-rated show at the time, he was not a popular name in Hollywood.
Chris Harrison's initial interview for 'The Bachelor' host 'went horribly wrong'
When Fleiss first met Harrison, he did not like him. The two could not be more different at the time.
"We hated each other," Harrison explained to the outlet. "It was a five-minute meeting that I was told would take an hour."
RELATED: 'The Bachelorette' Hannah Brown Reveals Her Thoughts on Tyler Cameron's New YouTube Video — Which Opens With Their Breakup
After the meeting, Fleiss hired someone else. However, no one will admit who was initially cast for the host of The Bachelor, before Chris Harrison. Fans cannot imagine the franchise with anyone else in the role.
Only two weeks later, the producer changed his mind and reached out to meet with Harrison one more time. He almost refused.
Mike Fleiss had a change of heart
"It's funny," Harrison explains of the second meeting for The Bachelor. "Mike Fleiss walked out of his office and yelled across the room, 'Harrison, you were F-ing terrible in our first meeting, but I hear you're a good guy. Let's do this again.' And I did it, and we hit it off, and we've been best friends ever since."
The two men clashed because they were polar opposites. However, the show needed someone more like Harrison, not Fleiss.
RELATED: 'The Bachelor' Fans Are Calling for the Producers to 'Break the Gender Norms' With This 1 Minor Detail
"Mike is very Hollywood, California, black board shorts, T-shirts, flip-flops," Harrison explained. "I'm from Texas and grew up in the South. Very old-school and traditional. Married, had a kid. Suit and tie. The guy next door. So it was like oil and water when we first met, but I think eventually that's what they wanted to settle on and not some Hollywood host."
Is JoJo Fletcher taking over Chris Harrison's place as host of 'The Bachelor'?
Filming for The Bachelorette Season 16 is underway; however, Chris Harrison had to step out to take his son off to college. With the ongoing coronavirus (COVID-19) pandemic, it's not easy to travel to a different state and return to work immediately. 
So, former Bachelorette JoJo Fletcher came in to take over hosting duties while Harrison quarantined the 14 days after his return.
RELATED: 'The Bachelorette': How Does Chris Harrison Feel about Being Replaced by JoJo Fletcher?
"This was a pre-planned event done totally in coordination with production," a source told ET Online. "There were no surprises."
Although Fletcher stepped in briefly, she will not stay in Harrison's shoes. The longtime host will continue his career with the franchise.