'The Bachelor': Chris Harrison Apologizes After Fans Come for Him for Defending Racist Behavior
Chris Harrison recently apologized for defending 'The Bachelor' contestant Rachel Kirkconnell's past racist behavior.
Chris Harrison has been the face of The Bachelor franchise for 25 seasons. As such, he often feels the need to speak on certain controversial matters within the show. Unfortunately, when he spoke to former Bachelorette Rachel Lindsay about the racist allegations against current Bachelor contestant Rachel Kirkconnell, he ended up defending some racist behaviors.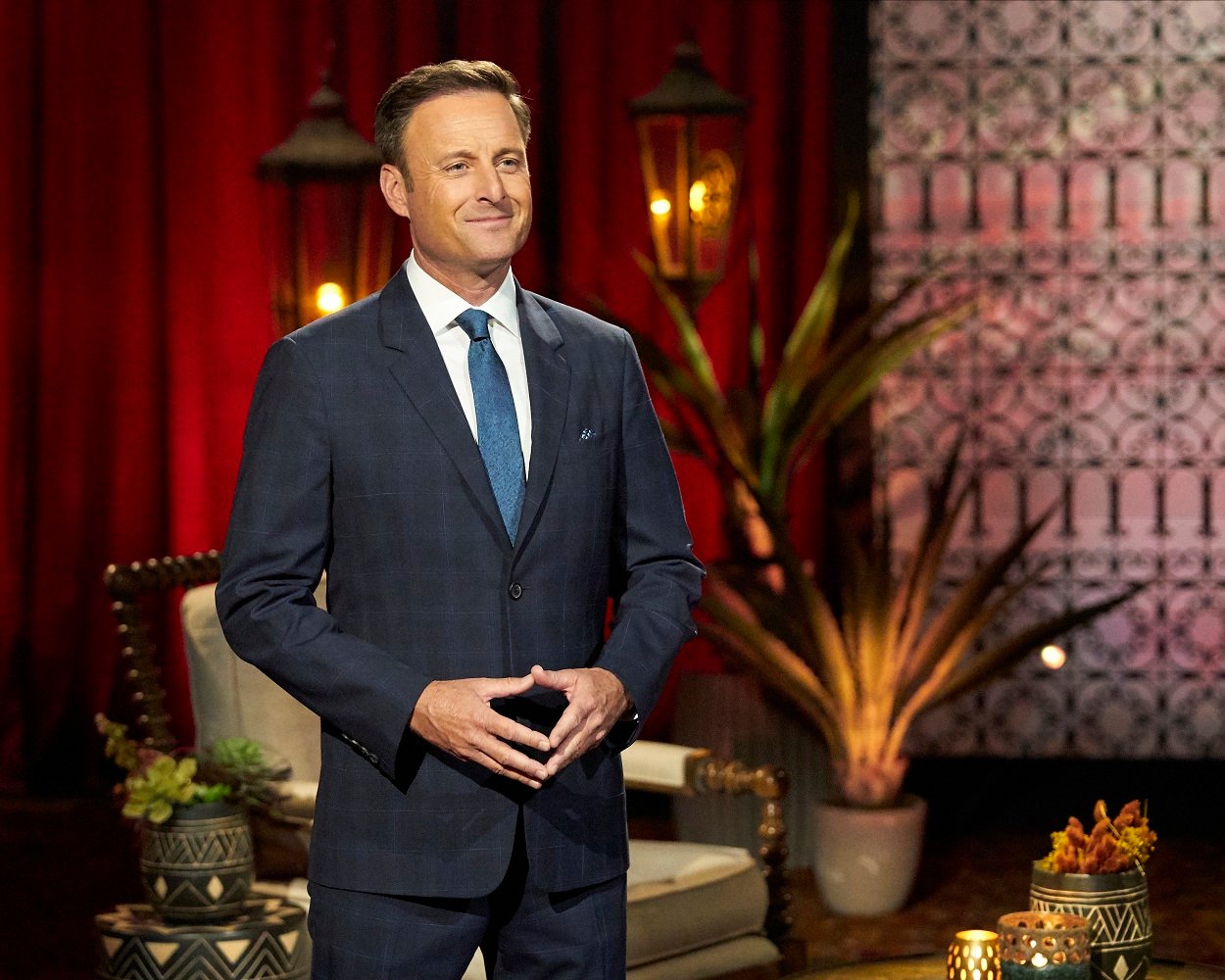 Why is Rachel Kirkconnell accused of being racist?
Leave it to social media to do an extensive background check on the contestants who go on The Bachelor. As Matt James' season of The Bachelor has been airing, a Reddit user shared photos of Kirkconnell from an "antebellum plantation themed ball" in 2018. In addition to those troubling photos, a TikTok user also claimed Kirkconnell used to make fun of her and her friends for liking Black guys.
Chris Harrison interview
Early on in the Extra interview, Harrison made it clear that he wanted people to wait to make assumptions about Kirkconnell.
"First and foremost, I don't know," he said. "I haven't talked to Rachael about it. And this is, again, where we all need to have a little grace, a little understanding, a little compassion. Because I've seen some stuff online—again this judge-jury-executioner thing—where people are just tearing this girl's life apart and diving into, like, her parents and her parents' voting record. It's unbelievably alarming to watch this. I haven't heard Rachael speak on this yet. And until I actually hear this woman have a chance to speak, who am I to say any of this?"
He then addressed the photo that had been circulating of Kirkconnell at the old south party.
"I saw a picture of her at a sorority party five years ago and that's it. Like, boom. Like, 'OK. Well, this girl is in this book now. And she's now in this group,'" he said. "I'm like, 'Really?'"
Lindsay made sure to point out that the picture was actually from 2018 and was at "an Old South antebellum party."
"That's not a good look," Lindsay said.
For some reason, Harrison argued that the behavior might have actually been fine three years ago, when Kirkconnell attended the party.
"Well, Rachel is it a good look in 2018? Or, is it not a good look in 2021?" he asked. "Because there's a big difference." 
"It's not a good look ever," she continued. "Because she's celebrating the Old South. If I went to that party, what would I represent at that party?"
Harrison then went on to explain that Kirkconnell was just going to a party and shouldn't be viewed through such a harsh lens.
"The woke police is out there," he said later in the conversation. "And this poor girl Rachael, who has just been thrown to the lions, I don't know how you are equipped when you have never done this before, to be woke enough, to be eloquent enough, to be ready to handle this."
Chris Harrison and Rachel Lindsay's argument ended in an apology
Almost as soon as the interview went live, the comments started flooding in from people upset with Harrison.
"He should've just stayed quiet…He's really acting like 2018 was decades ago," one person commented under the YouTube video.
"2018 wasn't 5 yrs ago," another person wrote. "She wasn't 18. And the greek organization banned this type of party in 2016. This is EMBARRASSING."
Upon seeing all the backlash, Harrison issued a lengthy apology via Twitter.
"To my Bachelor Nation family — I will always own a mistake when I make one, so I am here to extend a sincere apology," Harrison wrote in a tweet Wednesday night. "While I do not speak for Rachael Kirkconnell, my intentions were simply to ask for grace in offering her an opportunity to speak on her own behalf. What I now realize I have done is cause harm by wrongly speaking in a manner that perpetuates racism and for that I am so deeply sorry."