'The Bachelor': Chris Harrison Explains Why Madison Prewett Was "Three Hours Late" to Meet Peter Weber's Family
During 'The Bachelor' finale, Mrs. Weber revealed that she's not #TeamMadison because Prewett was three hours late to her scheduled meeting with the family.
Madison Prewett may have won over the hearts of Bachelor Nation, but not so much Peter Weber's family.
During The Bachelor season finale, the pilot's mom, Barbara, made it abundantly clear that she's not a fan of the Alabama native.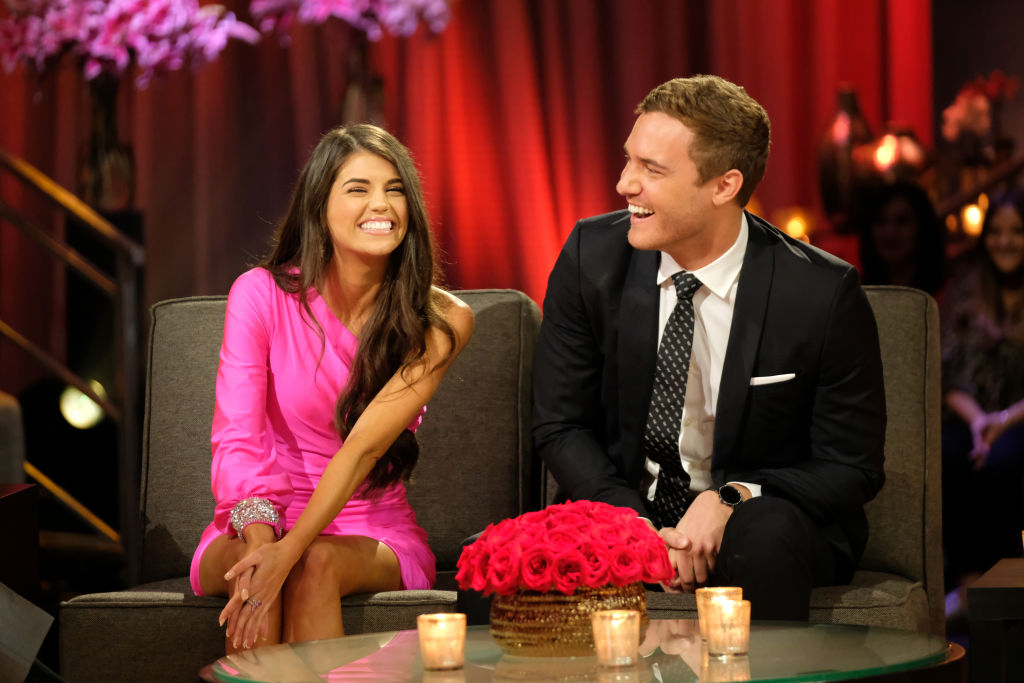 Though Mrs. Weber went on to explain that her son and Prewett having different morals was a reason why she didn't like the 23-year-old, her distaste for the pilot's now-girlfriend comes from her being three hours late to meet the Weber family.
Prewett and Mrs. Weber got into a heated fight on 'The Bachelor' finale
To say things got intense during the live taping of After the Final Rose would be an understatement.
Not only did season winner, Hannah Ann Sluss, call out Weber for leading her on and "taking away her engagement," the episode got even more intense when Prewett and Mrs. Weber got into a heated argument.
The drama between these two women kicked off after Weber and Prewett reunited for the first time since coming together during the conclusion of The Bachelor.
As Prewett and Weber were opening about their relationship, it was clear from Mrs. Weber's endless facial expressions that she wasn't on-board with her son rekindling his romance with the 23-year-old.
However, no one was ready for what went down when Barbara took the floor to share what she thought of Prewett.
When given the chance to speak, Mrs. Weber revealed that she's not #TeamMadison because Prewett was three hours late to her scheduled meeting with the family.
"When I met Madison, it started on a rocky road," Barbara said to the live audience. "She had us wait three hours for her to come in, she didn't want to meet us. When she did come in, we didn't get an apology from her."
Barb went on to detail the conversation she had with Madison once she arrived and shared that she didn't think the Auburn native seemed as invested into the relationship as Peter was.
As Barbara publicly bashed her on national television, Prewett held her composure and soon delivered a gracious response, which many people applauded her for.
She said, "I'm not a mom … but I know I have love and respect for Peter, so I have love and respect for Peter's family, and I will never say a negative word about anyone."
Why was Prewett so late when meeting the Weber family?
After watching the drama unfold between Mrs. Weber and Prewett, many began to wonder why Madison delayed meeting the family?
Since she failed to explain why she was so late and said she couldn't change the past, fans were left in the dark on this mystery.
Luckily, Chris Harrison explained what actually caused the delay while appearing on On Air With Ryan Seacrest on Mar. 11.
"Them being late was just as much on Peter as it was Madison," he revealed. "The reason they were late [was that] they were having a discussion out front. They were having a discussion of, 'Are they going to do this? Are we even at the stage where we should meet your parents?' That discussion was between the two of them so it wasn't Madison throwing a fit. It wasn't Madison doing her makeup and being late. It was Peter as well."
The Bachelor host went on to reveal how much of an emotional toll Mrs. Weber's reaction took on Peter, who he's convinced is head over heels for Prewett.
"I saw Peter and he was visibly upset. He was really upset, understandably. When you have the wherewithal to actually look at your mom and say, 'Mom, please stop. I love this girl,'" he continued. "I really kept trying to turn the page for Barb and say, 'Look, can't we get past this? Let's just wish the best for them and whatever happens, happens.'"
As of right now, no one knows what the future holds for Weber and Prewett.
But, if the pair do decide to keep their romance going, we hope that the drama between Prewett and Mrs. Weber doesn't continue.