'The Bachelor': Chris Harrison Will Appear on 'Good Morning America' and Some Fans Aren't Having It
For years, Chris Harrison has been the host of The Bachelor, The Bachelorette, Bachelor in Paradise, and other shows in The Bachelor franchise. Midway through Matt James' season of The Bachelor, Harrison announced he would take a step back from the show.
Harrison taking a hiatus from the reality dating show comes after the host was accused of racism following an interview on Extra with Rachel Lindsay, the first Black woman to lead The Bachelorette. In the interview, Harrison defended contestant Rachael Kirkconnell's decision to attend an Old South antebellum party in 2018.
On March 4, Harrison will appear on Good Morning America to be interviewed by Michael Strahan. Some fans of The Bachelor are not excited about the upcoming interview.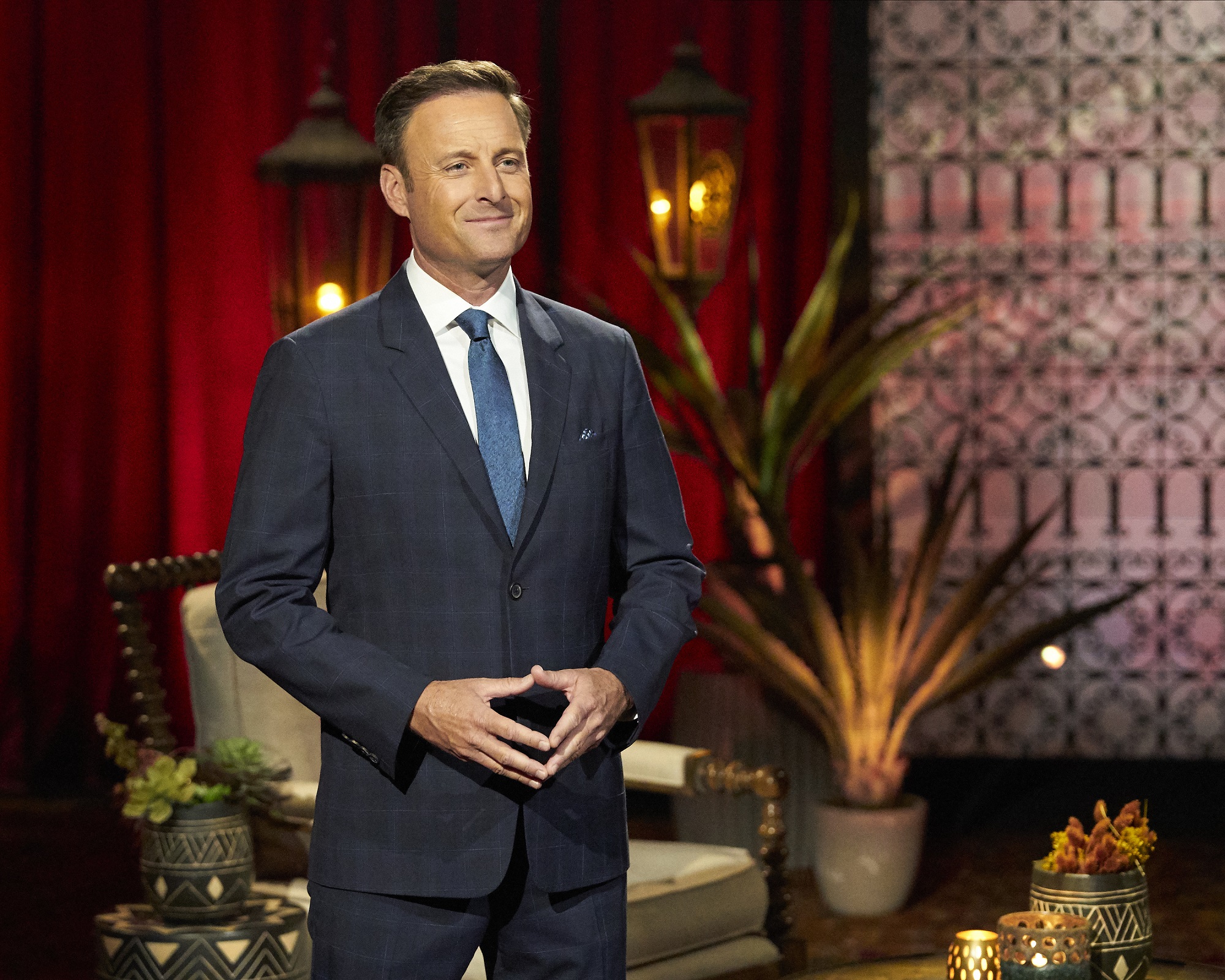 Chris Harrison was interviewed by Rachel Lindsay
On Feb. 4, photos of Kirkconnell attending the antebellum party leaked online. The leaked photos followed weeks of controversy surrounding Kirkconnell, and Harrison went on Extra on Feb. 9 to discuss the contestant.
Harrison ended up defending Kirkconnell, saying, "I saw a picture of her at a sorority party five years ago and that's it."
"The picture was from 2018 at an Old South antebellum party. That's not a good look," Lindsay replied.
Harrison pushed back, telling Lindsay, "Well, Rachel, is it a good look in 2018? Or, is it not a good look in 2021? Because there's a big difference."
"It's not a good look ever," Lindsay said.
'The Bachelor' host will appear on 'Good Morning America'
After the interview on Extra, Harrison was criticized by fans along with former contestants and leads from The Bachelor franchise for defending racism.
The host issued an apology on social media, and then posted a second statement announcing he planned to take a step back for the remainder of James' season of The Bachelor.
"This historic season of The Bachelor should not be marred or overshadowed by my mistakes or diminished by my actions," he wrote on Instagram. "To that end, I have consulted with Warner Bros. and ABC and will be stepping aside for a period of time and will not join for the After the Final Rose special."
On March 3, it was announced that Harrison would appear on Good Morning America on March 4. The morning talk show released a sneak peek of the interview, showing that Harrison would address the controversy of the Extra interview.
"It was a mistake," Harrison tells Strahan in the preview. "I made a mistake. I am an imperfect man. I made a mistake and I own that."
Some fans of 'The Bachelor' are not happy about the interview
While Harrison has received some support from fans of The Bachelor, others are less than thrilled about the host possibly returning to the franchise. On social media, some fans of the show expressed their dismay that Harrison will possibly continue to host The Bachelor.
"… I'm not sure the right move here was to release a 'sneak peak' of his apology tour. We know it was prerecorded, but this makes it seem even more rehearsed. And it tells me ABC is ready to forgive and forget," wrote a Reddit user.
One fan wrote on Reddit, "… this seems very disingenuous to me, there is zero remorse on Chris's face. They better not announce in this interview that he's coming back or I will seriously not be watching."
"The fact that he's being given an interview on the morning show owned by ABC tells me that he's not being fired and he'll be back to host Bachelorette and Paradise…," a Reddit user wrote.