'The Bachelor': Chris Harrison Finally Addresses Peter Weber and Kelley Flanagan's Relationship
Peter Weber had one of the strangest Bachelor journeys in the show's history. First, his top choice, Madison Prewett, sent herself home and then he proposed to Hannah Ann Sluss, only to break up with her and get back with Prewett later. Now, Weber isn't the first or even the second Bachelor to end an engagement in favor of getting back together with his runner-up. But, he is the only one to then break up with the runner-up two days after starting a relationship with them. And to make matters even more strange, now there are rumors swirling that he is dating a girl from his season who didn't even make his top three, Kelley Flanagan.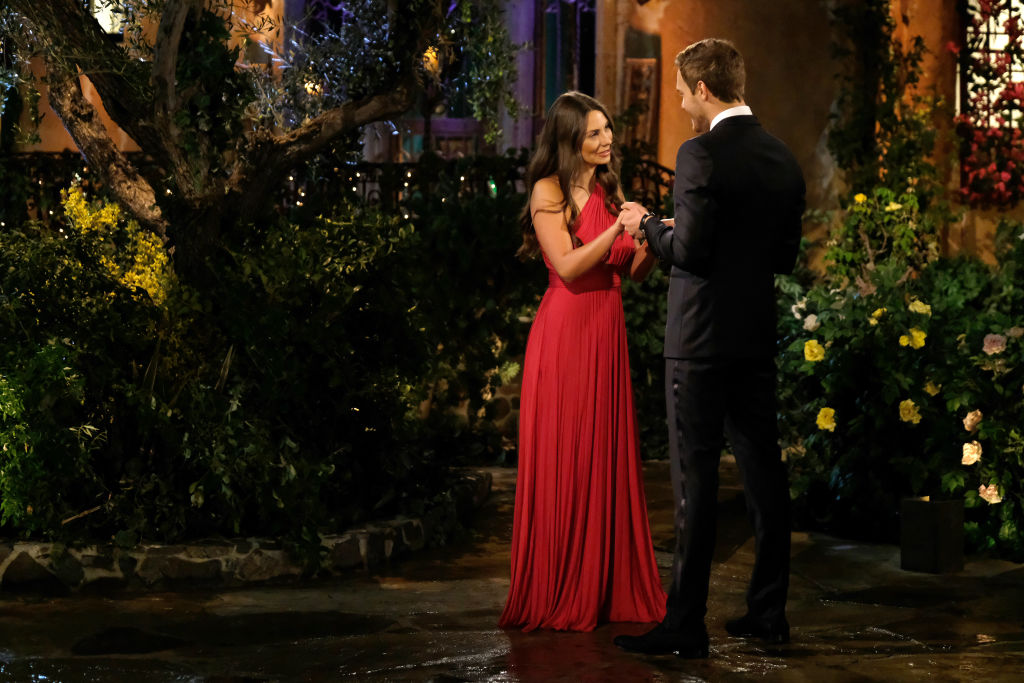 Peter Weber and Kelley Flanagan's relationship
Weber and Flanagan actually met randomly at a hotel before filming even began. The two thought that this chance encounter was a solid reason to explore their relationship. But as the season progressed, things fizzled out between the two of them and Flanagan was sent home. Later, Flanagan was invited to the "After the Final Rose" ceremony, for no apparent reason and host Chris Harrison said that it was really important for her to be there.
Then, pictures of Weber and Flanagan in Flanagan's home city, Chicago, were released and the two started making Tik Toks, proving that they are quarantined together during the coronavirus (COVID-19) pandemic.
Though Weber recently went on a round of podcast interviews and told Nick Viall of The Viall Files that he was not dating Flanagan, he did say he would be happy if they did in the future.
How does Chris Harrison feel about the relationship?
Harrison has seen a lot of relationships go through the Bachelor world so he wasn't super surprised to see Weber and Flanagan rekindling their romance.
"You know, I am not incredibly shocked," he told E! News of seeing the photos of Flanagan and Weber together. "I was a little surprised at the timing. I saw the pictures like everybody else, and I'm like, wait, he's in Chicago? I thought he was dancing with Barb in his living room!" 
But Harrison does think that Weber and Flanagan might have a better shot at love outside of the Bachelor mansion.
"He and Kelley have always had that chemistry and always had that connection, and there's a little bit of karma for them that they met before the show and then ran into each other, I think, at the Super Bowl," he said. "They just have this connection and I think 'The Bachelor' was just kind of a bad fit for her. It wasn't I don't think it was the best place for her to find love. And I think that probably was a big obstacle in their relationship. So maybe the quarantine is a little better environment that they can kind of be on their own and figure it out."
Weber and Flanagan aren't the only Bachelor singles who have tried to find love within Bachelor Nation once the show ended. In fact, Bachelor in Paradise encourages them to do just that. But as COVID-19 might be putting the nix on BIP, it's good that Flanagan and Weber were able to reconnect on their own.