'The Bachelor': Chris Harrison Thinks Peter and Victoria F.'s 'Volatile' Relationship Is Relatable
Many fans have turned on Peter Weber for his decisions on The Bachelor. The one person who still has his back is host, Chris Harrison. He defended the reality star for continuing his relationship with Victoria Fuller.
Victoria F. and Peter Weber had multiple bad dates on 'The Bachelor'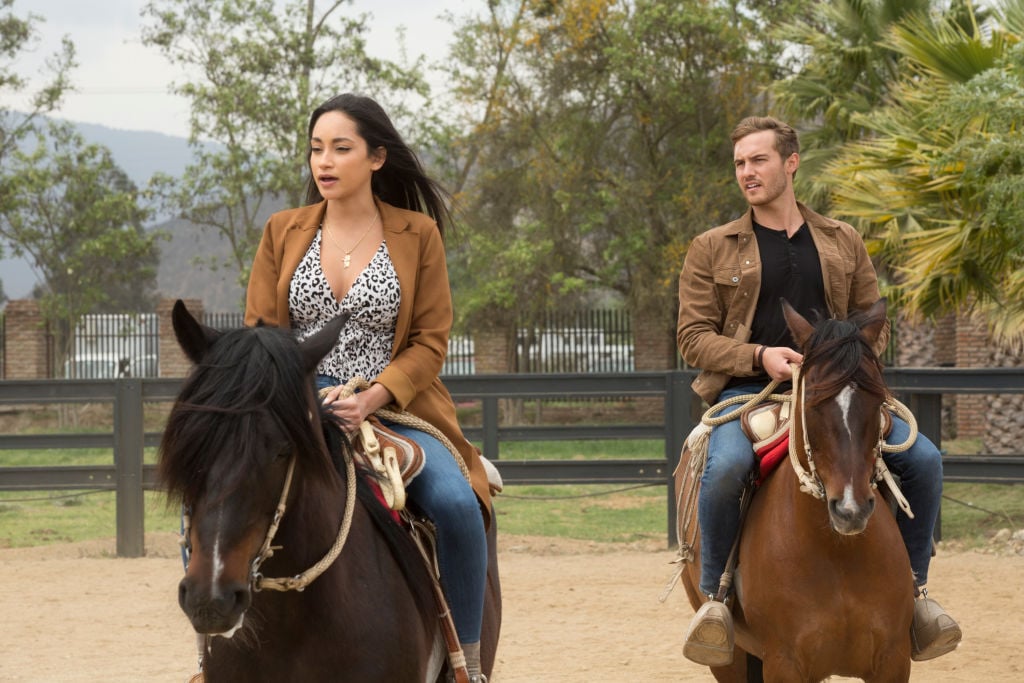 Weber and Victoria F. has had some bad dates this season. One of them involved the pilot asking the model to not put up walls while they're getting to know each other.
"I'm trying it's just like a lot. I'm not really good at that. Maybe I'm just not cut out for this. Maybe you would be happier with someone who could be more open with you at this point," she told him.
He asked her if she wanted to be there and she became angry. The model walked away from him and talked to a producer. The last episode also showed them having a tough time during her hometown date.
His ex warned him about getting with her
Weber used to date Merissa Pence. She approached him during his hometown date with Victoria F. to warn him saying the model has caused multiple relationships to end. He decided to confront her about it.
"You know how on our first date at that concert, you had an ex there?" he asked. "Today I had an ex there, too. Her name is Merissa. We just kind of chatted for a little bit, and then she just brought some stuff to my attention that she thought I should know. She told me that you've caused a lot of other relationships to end — I don't know what she could be referring to, but those are her words."
This led to another argument and Weber left without meeting her family. Weber still shockingly gave her a rose.
Chris Harrison said the volatile relationship is relatable
The host had a front row seat to the couple's drama. He had an interesting perspective on their situation.
"It's one of those relationships, I see it often on the show, and you see it in life, where there's passion, there's chemistry, but it's so volatile," Harrison told Us Weekly. "And from the outside looking in, you think, 'What do you do? What are you doing?' It's so clear."
He added, "It's what makes the show so relatable. When you're in those relationships. It's really a lot easier said than done to just walk away." Harrison thinks many fans have been in the same position before.
"If you've ever been in those relationships, the magnetic draw — and I've been in it! I've been in a relationship exactly like it as well, and I stayed and I went back and I stayed, went back and I made those same mistakes," he said.
That might lead to people being more understanding. "So you have to, you have to give Peter a little bit of a wide berth," he continued. "You know, this is the craziest thing. We've all — we all do stuff like this."
Many fans are rooting for Weber to end the cycle by sending her home. They will have to wait to see how the season will end.