'The Bachelor': Why Fans Don't Want This Contestant Replacing Chris Harrison As Host
In almost 20 years of The Bachelor airing on television, the show's host Chris Harrison for the first time ever has taken a leave of absence. Harrison's temporary "stepping aside" from the franchise came after defending contestant Rachael Kirkconnell on an Extra interview with Rachel Lindsay. With Harrison briefly out of the picture, fans have been wondering who might replace him as host. Fans were adamantly against one former contestant in particular: Wells Adams. Read on to see why fans do not want Adams replacing Harrison as host of The Bachelor.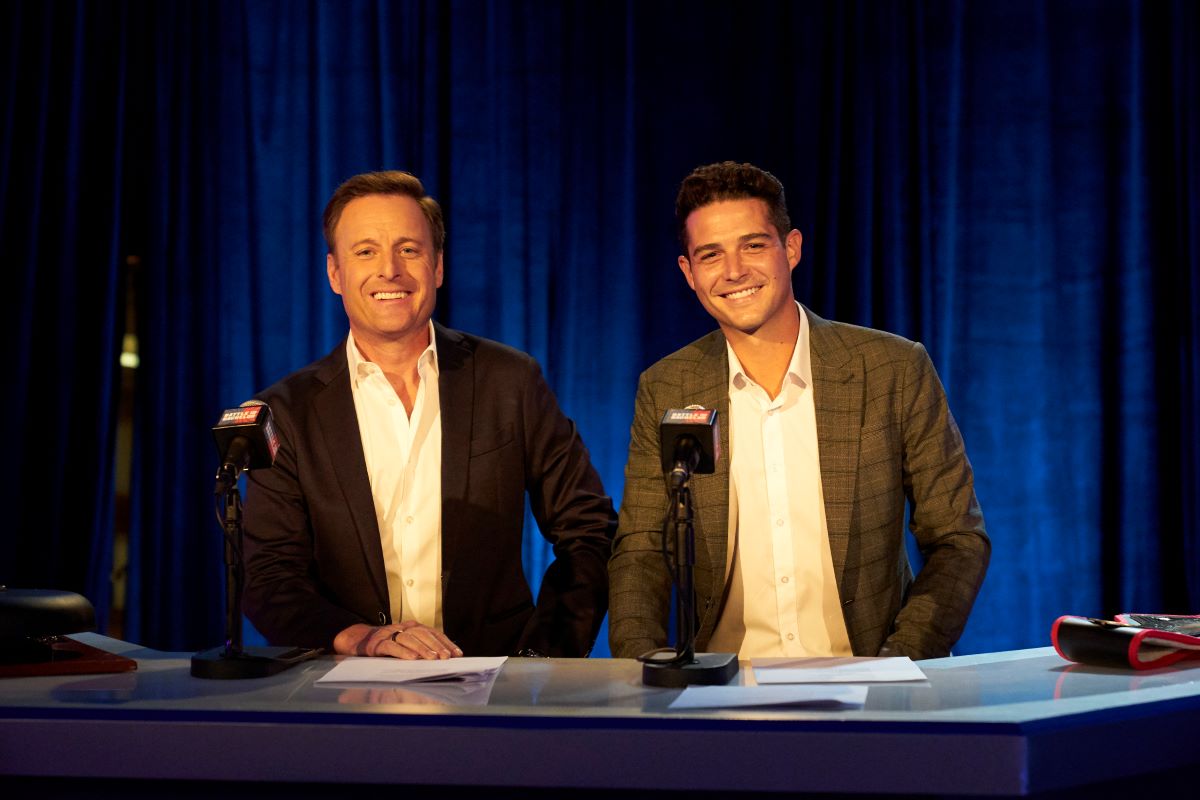 Who is Wells Adams?
Adams is a radio host and podcaster from Monterey, California who first appeared on the show in JoJo Fletcher's season in 2016. He stood out among other contestants for his witty personality and dry humor. Adams also made an impression for his nerves leading up to kissing Fletcher for the first time one the show. She eliminated him in week six.
He continued his television career by going on Bachelor in Paradise season three, dating other former contestant Ashley Iaconetti. The two split up. He returned the next season of BIP acting as the show's bartender, giving contestants advice and comedy relief when needed. Adams bartended in seasons five and six as well.
The former contestant is currently engaged to Modern Family star Sarah Hyland.
Why he is qualified to replace Chris Harrison as host of 'The Bachelor'
Before joining Bachelor Nation, Adams worked as a radio DJ in Nashville, Tennessee. He hosted ATL983 and 1059TheRock. Following his reality television appearances, Adams began hosting a podcast with Brandi Cyrus, Your Favorite Things, in August 2017. Their first guest was Cyrus' little sister, Noah.
He started his own podcast interviewing celebrities called WellsCast in January 2019.
Within the bachelor franchise, Adams has returned to the show multiple times in a non-contestant capacity, offering guidance and help, and sometimes even helping Harrison host the show.
But even with all this experience hosting, some fans think he is not the person to replace Harrison to take Bachelor Nation's main hosting job.
Why fans don't want Wells Adams taking Chris Harrison's job
A fan took to the bachelor Reddit to vocalize why they think Adams shouldn't replace Harrison.
Their reasoning included that Adams didn't say anything about Black Lives Matter during the 2020 summer protests, hasn't spoken out against Harrison's recent remarks, "made jokes" about Cassie Randolph requesting a restraining order against ex-boyfriend Colton Underwood, and "said that Clare [Crawley] overreacted when she was aggressively kissed on her season, triggering memories of a past abusive relationship."
The user also alleged that Adams' cohost Cyrus "spreads Qanon-adjacent conspiracy theories."
People replied to the thread on Reddit with their own thoughts.
"I have just never gotten the Wells hype," one fan said. "He is not even a memorable contestant for me or even [Bachelor Nation]."
Another weighed in: "Anyone but Wells. I can not take it."
Following Harrison's interview with Lindsay, other users expressed their interest that the franchise replace the host with a Person of Color. Lindsay was many people's top pick — which makes sense, considering she has plenty of hosting experience herself.