'The Bachelor': Chris Harrison Says Peter Weber Feels 'Beat up' After the Finale
Peter Weber and Madison Prewett announced earlier this week that they're not going to pursue their relationship any further.
"Madi and I have mutually decided to not pursue our relationship any further. Believe me this was not easy for either of us to be ok with, but after a lot of honest conversations, we have agreed that this is what makes most sense for the two of us. The love and respect I have for Madi will continue to endure," the pilot wrote on Instagram.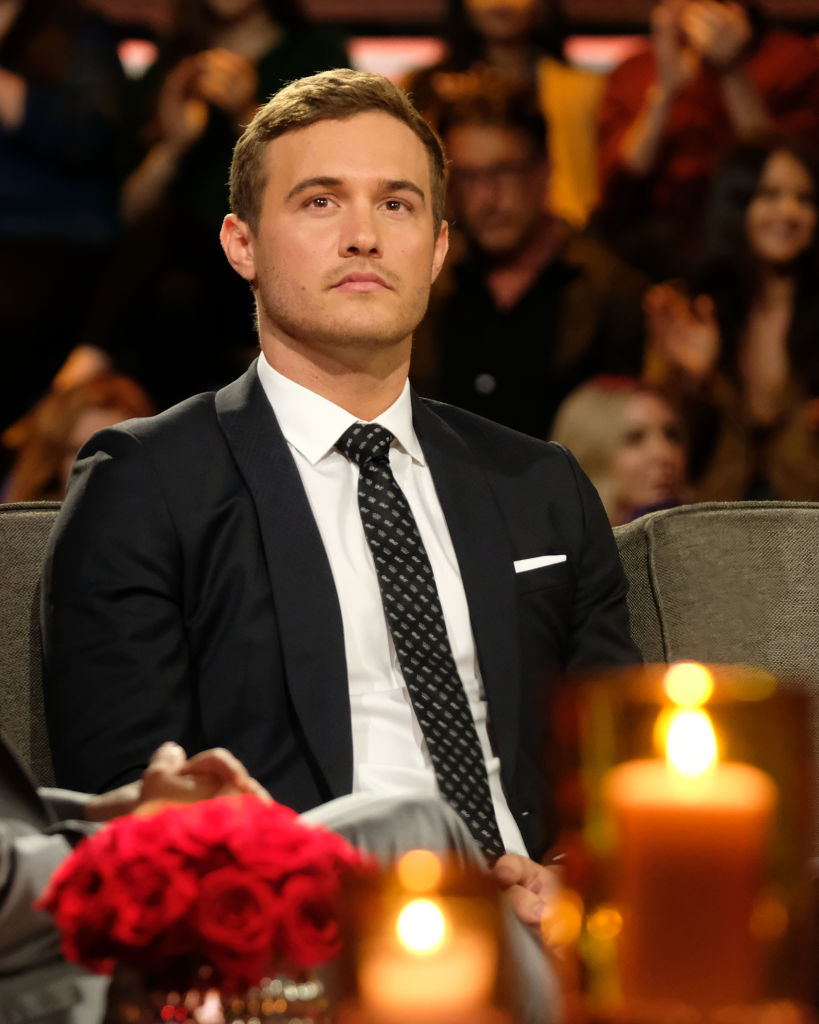 The announcement came after a particularly brutal Bachelor finale. Things got heated between the pilot's family and Prewett.
Chris Harrison says Peter Weber is 'having a tough time'
Before the former couple posted about their decision to part ways, host Chris Harrison had been in contact with Weber.
"I have exchanged texts with Peter today. And all I will say — because I don't want to give too much away, because it's a really personal conversation — he's having a tough time," Harrison told Entertainment Tonight. "He's a little beat up by everything."
Harrison told the publication that Weber was "very upset" after the finale taping and still feels "a little bit thrown off by this whole thing."
Harrison says he let the former bachelor know he's there for him – "I just said, 'I love you, I'm there if you need me, if you need a room.'"
The host also shared some advice with the struggling pilot.
"It doesn't feel like it, and I've been there, I've been in these storms. When you're in the middle of that tempest, it feels like you're just being swallowed up," he said. "Take a break, unplug, get away, and I promise this too shall pass."
Harrison has not, however, been in contact with the former bachelor's parents after the truly wild finale.
"I think they need a little time to reset, too. I would like to [reach out], they're my neighbors, so… I will run into them eventually," he said. "And by the way, I have no love loss for them. I'm not mad at Barb. I'm not even saying she's wrong. I think the timing is debatable, but… she means well. I know she loves Peter."
Chris Harrison was 'horrified' by the 'really uncomfortable' finale
All of Bachelor Nation was cringing from their living rooms watching the events unfold on the Bachelor stage. As it turns out, Harrison was cringing, too.
"I'm going to say this with a caveat, I need time to process, but… I would put that up there with Jason Mesnick's moment, which was the craziest moment I've ever had in television because I was so young and it was so different," Harrison said, referencing when Mesnick broke off his engagement to Melissa Rycroft and got back together with his runner-up, Molly Malaney, live on air. 
"This was right up there as far as it was live TV, there was no unplugging this, there was no unseeing this, you had to live it and I had to lean into it and deal with it," he said. "So it may be number one eventually, and it might be there now."
Read more: 'The Bachelorette': Chris Harrison Thinks Hannah Brown and Tyler Cameron Are 'Probably Just Friends' Despite Reuniting in Florida