'The Bachelor': Chris Harrison on the Reason Behind Peter Weber and Hannah Brown's Connection
Hannah Brown returned to see Peter Weber on 'The Bachelor.' Find out what Chris Harrison said about their connection and more.
This season of The Bachelor had a shocking start with Hannah Brown making a return to talk to Peter Weber. Chris Harrison is talking about her return and what he believes is the reason behind their connection. Find out what the host thinks they have in common and more.
Hannah Brown returns to see Peter Weber on 'The Bachelor'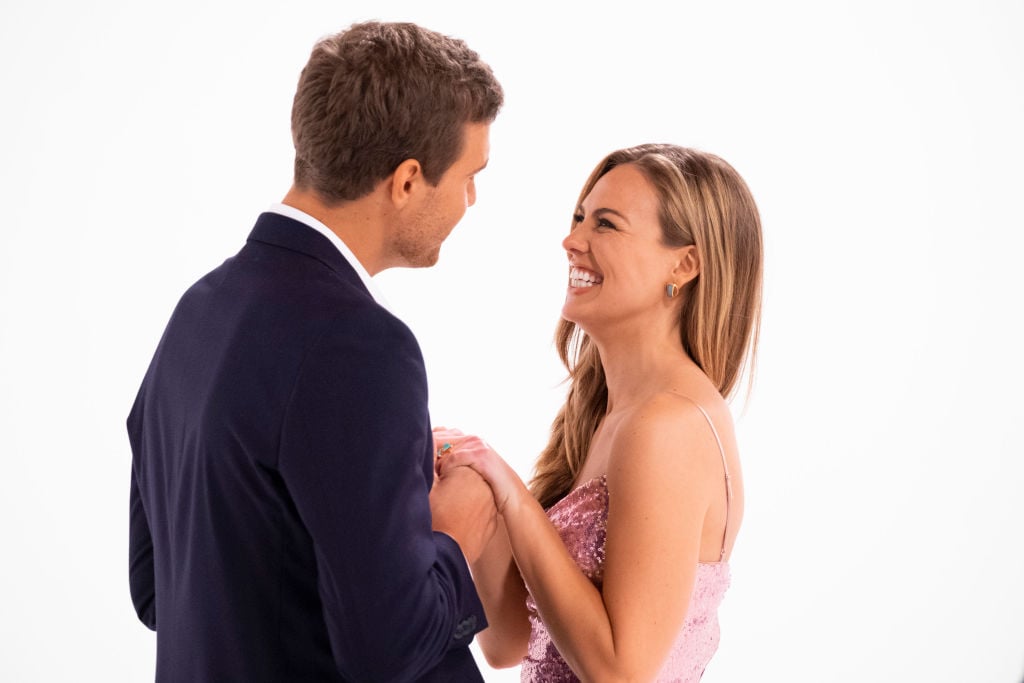 Brown didn't choose Weber and now it's his turn to give out roses. She made a shocking appearance on The Bachelor.
She got out of the limo in the premiere to return his wings. "That first time, the first night was completely unexpected," Weber said. "I had no idea she was showing up. Caught me off guard, really curious why she was there. The whole wings thing, her giving that back to me I really loved and appreciated."
It seemed like that would be the last of Brown. She left and Weber continued to get to know the cast. However, she later returned to tell a group date about their Fantasy Suite together. Afterward, they had a serious talk.
She admitted she was confused during 'The Bachelorette'
Brown was later seen crying. Weber tried to talk to her and she reflected on their time together on The Bachelorette.
"My heart was very confused," she told him. "I don't know what I did. I don't know what the f*ck I was doing. I don't know. I'm really f*cked up. I don't know, Peter, I question what I should have done, and I question a lot."
Weber mentioned how she asked Tyler Cameron out for drinks on After the Final Rose. "I don't want to be someone's third option at all. And it was tough, because then I found out you moved 20 minutes from where I live, and just all this stuff kept happening. I feel like I thought that I was not confused, but now I don't know. I don't know," he said.
He did ask the former reality star if she would like to stay on the show. Fans are still waiting to find out the final answer. However, we know the rest of the ladies won't be happy about Weber and Brown spending more time together thanks to a teaser for the next episode.
Chris Harrison thinks they're both brutally honest
Harrison talked more about Weber and Brown's relationship. He believes they have one thing in common.
"I think [Peter] and Hannah, the reason I think he and Hannah got along so well and probably love each other so much is they share that trait of being brutally honest," the host told Us Weekly. Some might point to their night together in the windmill. He talked gave his own opinion on their Fantasy Suite.
"I don't know if the windmill was controversial. … I think it was the exact opposite of controversy," he said. Harrison noted, "That's important to him, chemistry is important to him and it'll probably be in this season as well."
Fans will have to watch the next episode to see the rest of their conversation. It looks like the reality stars had a big decision to make.