'The Bachelor' Clayton Echard Apologizes to Elizabeth Corrigan for Situation with Shanae Ankney
'The Bachelor' star Clayton Echard publicly apologized to Elizabeth Corrigan for choosing Shanae Ankney over her.
The Bachelor star Clayton Echard regrets how he handled the situation between Elizabeth Corrigan and Shanae Ankney, and now the Missouri native has issued an apology. Early in the season, Shanae and Elizabeth butted heads, but viewers were privy to more conversations between the two women than Clayton.
[Warning: This article contains spoilers for The Bachelor with Clayton Echard.]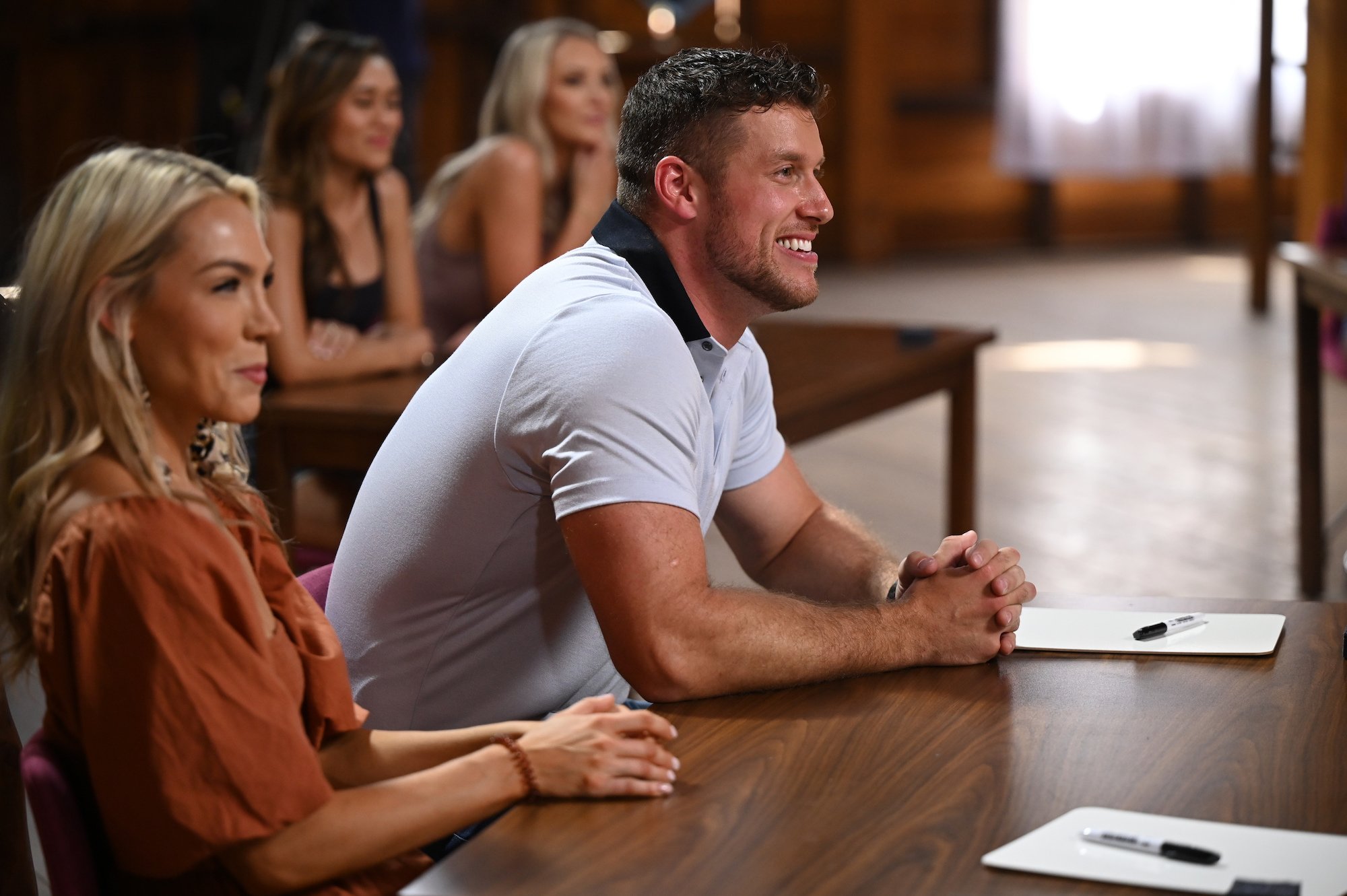 'The Bachelor' stars Shanae Ankney and Elizabeth Corrigan had several heated arguments in early episodes of 'The Bachelor' with Clayton Echard
After the season's first villain, Cassidy Timbrooks, was eliminated from the competition, Shanae quickly stepped into the role. She repeatedly told producers she "wasn't here to make friends" and started an argument with Elizabeth, claiming she ignored her when Shanae tried to speak to her.
Elizabeth attempted to explain that due to her ADHD diagnosis, she sometimes becomes overwhelmed when multiple people are talking to her. However, instead of trying to understand Elizabeth's position, Shanae walked back into the group of ladies and announced Elizabeth's diagnosis. 
Afterward, Shanae told the cameras mockingly, "I'm not sure anyone has heard, but she [Elizabeth] has ADHD, and it's really bad. I don't want to ever upset her again because I feel really terrible. She has ADHD." She then proceeded to laugh at her comments.
'The Bachelor' star Clayton Echard apologized to Elizabeth Corrigan after episode 4 aired on ABC
In episode 4, Clayton chose to send Elizabeth home and kept Shanae in the competition. Fans were appalled at the decision. However, Clayton wasn't aware of the things Shanae did and said to Elizabeth in their private conversations. Now, he wants to apologize for how he handled the situation.
In a tweet posted by Reality Steve, Clayton wrote:
"I'm sorry, Elizabeth, for what you're going through. I wish I could have seen what was happening when I wasn't there. I obviously knew y'all [sic] weren't in a good place, but at the time I thought it was, solely, petty drama. I would have sent Shanae home immediately for making fun of you for being neurodivergent, had I known. Overall, the experience for me watching hasn't been fun, simply because I'm seeing all the damage that I caused. I really meant well, but my actions weren't always the best as I now can see the repercussions from my decisions. I can promise you I'm learning from the mistakes though and am doing everything in my power to come out the other side a better man."
Fans backed Clayton Echard in the comments of Reality Steve's tweet
Several fans immediately backed The Bachelor star's apology. Most believe Shanae was entirely in the wrong in the situation.
One viewer wrote, "He didn't know what he didn't know. He isn't privy to all of the conversations that Shanae had with Elizabeth or producers. I hope Elizabeth appreciates the apology but Shanae should be the one apologizing. This is not all on Clayton and he shouldn't feel that way."
"He suffered from not knowing what really happened. No matter what Shanae eventually says she cannot escape the person that she has shown she is," another Twitter user agreed.
As of now, Elizabeth hasn't publicly responded to Clayton's apology. Tune in on Monday nights on ABC to catch all-new episodes of The Bachelor at 8 P.M. EST.