'The Bachelor': Clayton Echard Braces for Backlash From Fantasy Suites Episode
'The Bachelor' Fantasy Suite episodes are coming up, and Clayton Echard is already preparing for angry fans. The star recently turned to former 'Bachelors' for support.
In this season of The Bachelor with Clayton Echard, much of the drama focused on the ladies vying for his heart. From Shanae Ankney and Elizabeth Corrigan with the infamous "Shrimpgate" to Sarah Hamrick and Mara Agreat bickering over Sarah's true intentions. However, in the upcoming episodes, fans see Clayton make a confession that's sure to break hearts. Because of this, Clayton's bracing for backlash from fans.
[Warning: This article contains spoiler information about The Bachelor with Clayton Echard.]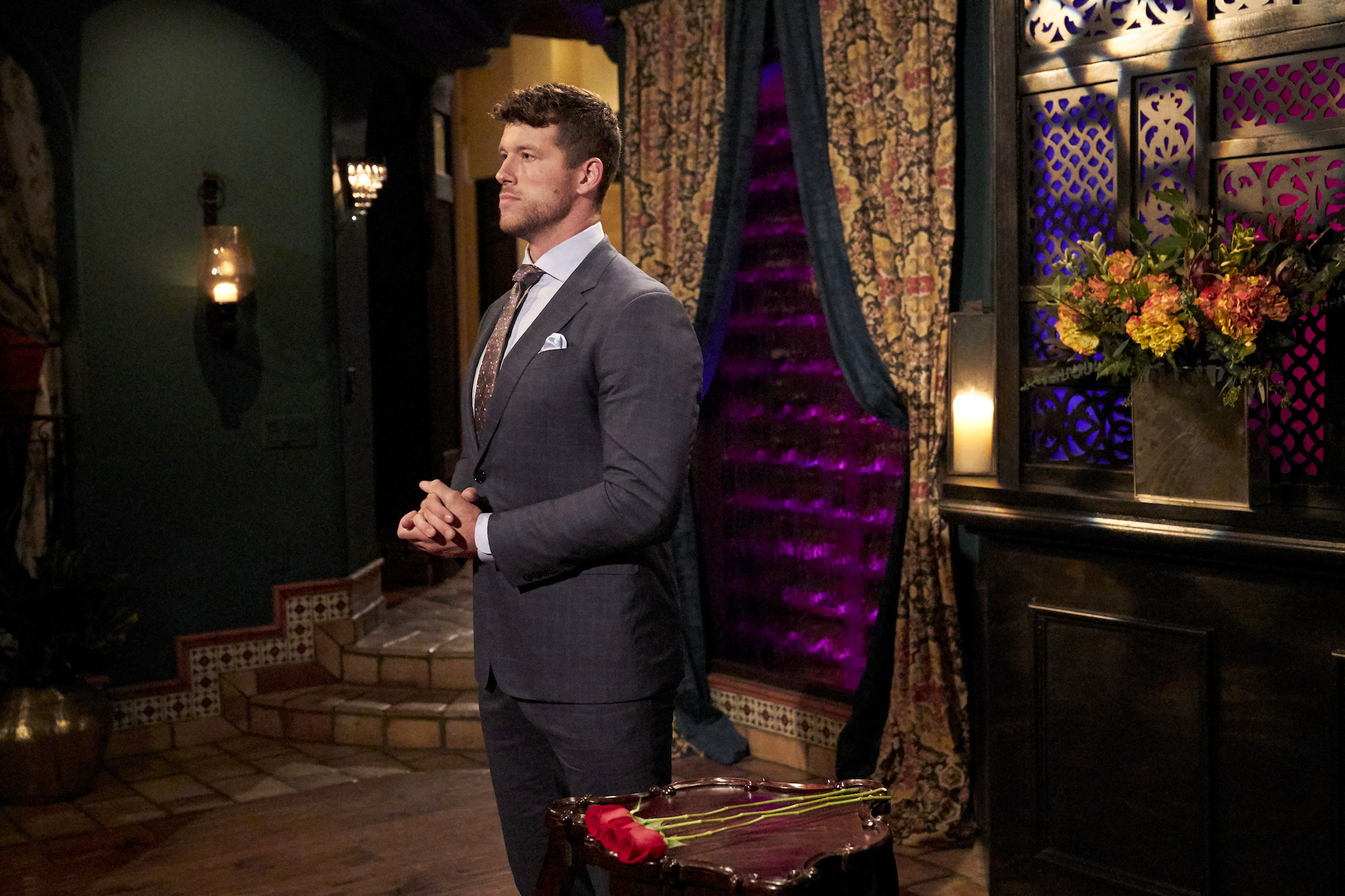 'The Bachelor' star Clayton Echard confesses to being intimate with two of the three women in the Fantasy Suites
In the previous episode of The Bachelor, Clayton sent Sarah, Mara, Eliza Isichei, Genevieve Parisi, and Teddi Wright home. He confessed that he didn't have a strong enough connection with Mara, Eliza, and Genevieve. He eliminated Sarah because he felt she wasn't truthful and even called her out on her fake tears.
In the previews for next week, we see Clayton on the Hometown Dates with Susie Evans, Rachel Recchia, Gabby Windey, and Serene Russell. According to Reality Steve, Clayton eliminates Serene after that. That leaves us with Susie, Gabby, and Rachel for the final three. 
We also know The Bachelor star admits that he's in love with all three women. However, the biggest bombshell is dropped at the Rose Ceremony when he tells the women he was intimate with two of the three ladies left. The trailer doesn't show which woman he's referring to. However, Reality Steve recently confirmed that it's Rachel and Gabby. 
Clayton recently appeared on a podcast where he told listeners not to jump to conclusions about his statement regarding the intimacy between him and two of the women. This leads to the possibility that he didn't actually sleep with two of the women.
Clayton is bracing for backlash and turned to former 'Bachelor' leads for support
Clayton's choices this season rankled plenty of viewers, especially when he chose to keep Shanae over Elizabeth. Now, according to E! News, he knows his actions during the Fantasy Week episodes will anger fans as well.
E! News wrote, "As viewers gear up for hometown dates on The Bachelor, a source close to production exclusively tells E! News that Clayton is concerned about how fans will react to this season's ending. According to the insider, 'Clayton is really struggling with the criticism he has taken for the decisions he has made on the show. He knows things could get worse for him over the next few weeks as fantasy suites come into play.'"
The site also reports that Clayton turned to former Bachelor leads Nick Viall and Matt James for support. "Clayton is so concerned with how things will play out that he even reached out to former Bachelors Matt James and Nick Viall for their advice and support."
'The Bachelor' drama continues next week
Next week, fans watch as Clayton and the remaining ladies head to Iceland for their final dates. As of now, no spoilers reveal who Clayton chooses in the finale. However, Reality Steve recently released new spoilers about the finale and whether or not he thinks there's a proposal at the end of all this. Tune in to ABC on Monday nights to catch new episodes of The Bachelor.