'The Bachelor' Clayton Echard Breaks Down What He Learned From His Time on the Show
The Bachelor with Clayton Echard has been tumultuous at best. After the Fantasy Suite episodes aired, Clayton reached out to former Bachelors Nick Viall and Matt James as he braced for the backlash he expected from fans. Since then, several members of Bachelor Nation have commented on Clayton's behavior, including the "Rose Ceremony from Hell." Now, the Missouri native wants to tell fans what he learned from his time on the show.
[Warning: This article contains spoilers for The Bachelor with Clayton Echard.]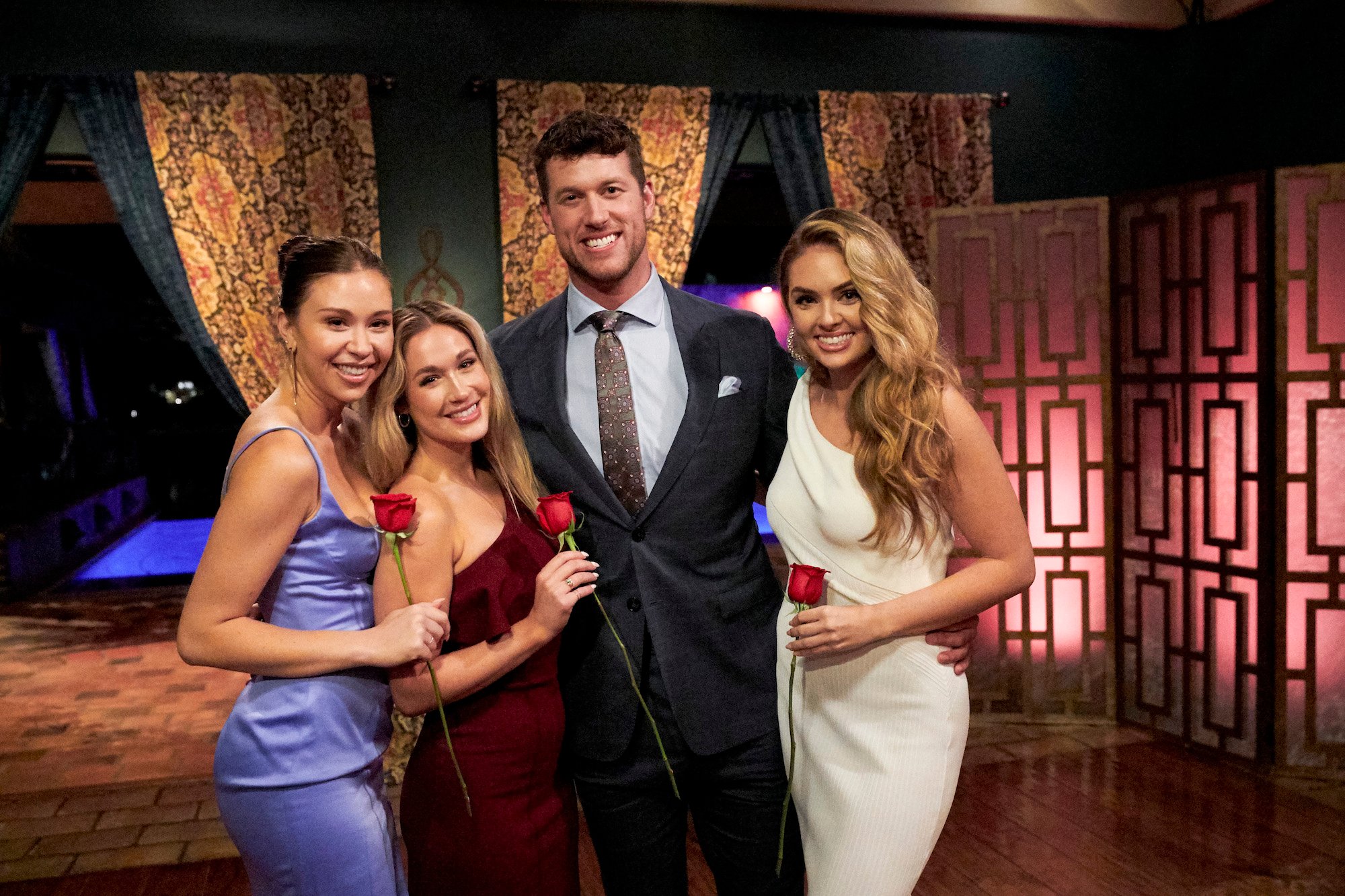 Clayton told each of his final three women he was in love with them
In the March 8 episode of The Bachelor, Clayton told Gabby Windey, Rachel Recchia, and Susie Evans he loved them. Gabby and Rachel responded in kind, but Susie's answer threw the former football player for a loop. While Susie admitted she adored him, she explained that there were certain values she refused to compromise. When Clayton confessed he'd slept with both Gabby and Rachel during their Fantasy Suite dates, Susie broke things off with him. 
In part one of The Bachelor finale, Clayton informed Gabby and Rachel that Susie eliminated herself from the competition. Then, he told them he'd slept with both of them, which caused an eruption of tears and sobs to echo throughout the building. However, Clayton managed to convince both women to stay and introduced them to his family. 
In teasers for tonight's episode, we know Susie returns. Plus, Reality Steve's spoilers revealed the same thing. Now, Clayton is ready to talk about some of the most important lessons he learned after appearing on The Bachelor.
RELATED: Former 'Bachelor' Star Jade Roper Says Clayton's Actions Toward Susie Were 'Triggering'
Clayton and Susie's blowup during their Fantasy Suite date took a toll on him
The central moment fromThe Bachelor Clayton continues to receive backlash for is how he handled Susie's refusal to compromise on Clayton's intimacy with Rachel and Gabby. 
"I know you just told me you feel like you're in love with me, but do you feel that way with someone else? Have you slept with another woman? Those are things I feel like would be impossible for me to move forward with an engagement. If I'm sharing your love with somebody else I don't think I would be comfortable," Susie explained.
Many believed Clayton "gaslit" Susie with he said he "couldn't disagree more." Although, he admits there were quite a few things he would've handled differently. Clayton recently appeared on Ben Higgins and Ashley Iaconetti's podcast, Almost Famous.
"One of the greatest things that I learned was the power of emotion," he told Ben and Ashley. "When you allow that to overcome rationale … I saw that I shut down. And I jumped to a lot of conclusions that aren't realistic, that weren't the truth. And so I've known this before, but I know now going forward, if I ever get overwhelmed like that ever again, [I should] take a deep breath and step aside. Say, 'I need to take five,' just step away. I in that moment did not do that. And I wish I would have just taken a breather and walked outside and said, 'Give me 20 minutes,' but I didn't. I also learned again that my reality is one thing and someone else's reality is another, and perception is reality. However people perceive it, that's the reality of it."
'The Bachelor' finale and 'After the Final Rose' air tonight, March 15, 2022
Does Clayton convince Susie to change her mind? Or will he pick Rachel or Gabby for his final rose? Fans don't have to wait much longer to see all of the drama this season unfold. The Bachelor finale airs tonight on ABC, and the drama starts at 8:00 p.m. ET. 
RELATED: 'The Bachelor': Reality Steve Thinks [Spoiler] is Your Next 'Bachelorette'