'The Bachelor': Clayton Echard Responds to Backlash for Loving 3 Women
Clayton Echard responds to 'The Bachelor' backlash over his confessing intimacy with 2 women and being in love with 3.
The Bachelor Season 26 star is bracing himself for backlash. Any Bachelor is bound to disappoint some fans, let alone the women who don't end up with a rose. Clayton Echard's Bachelor season has already sparked debate from previews of upcoming episodes in which Echard confesses to loving 3 women and being intimate with 2 of them, let alone the ones that have already aired.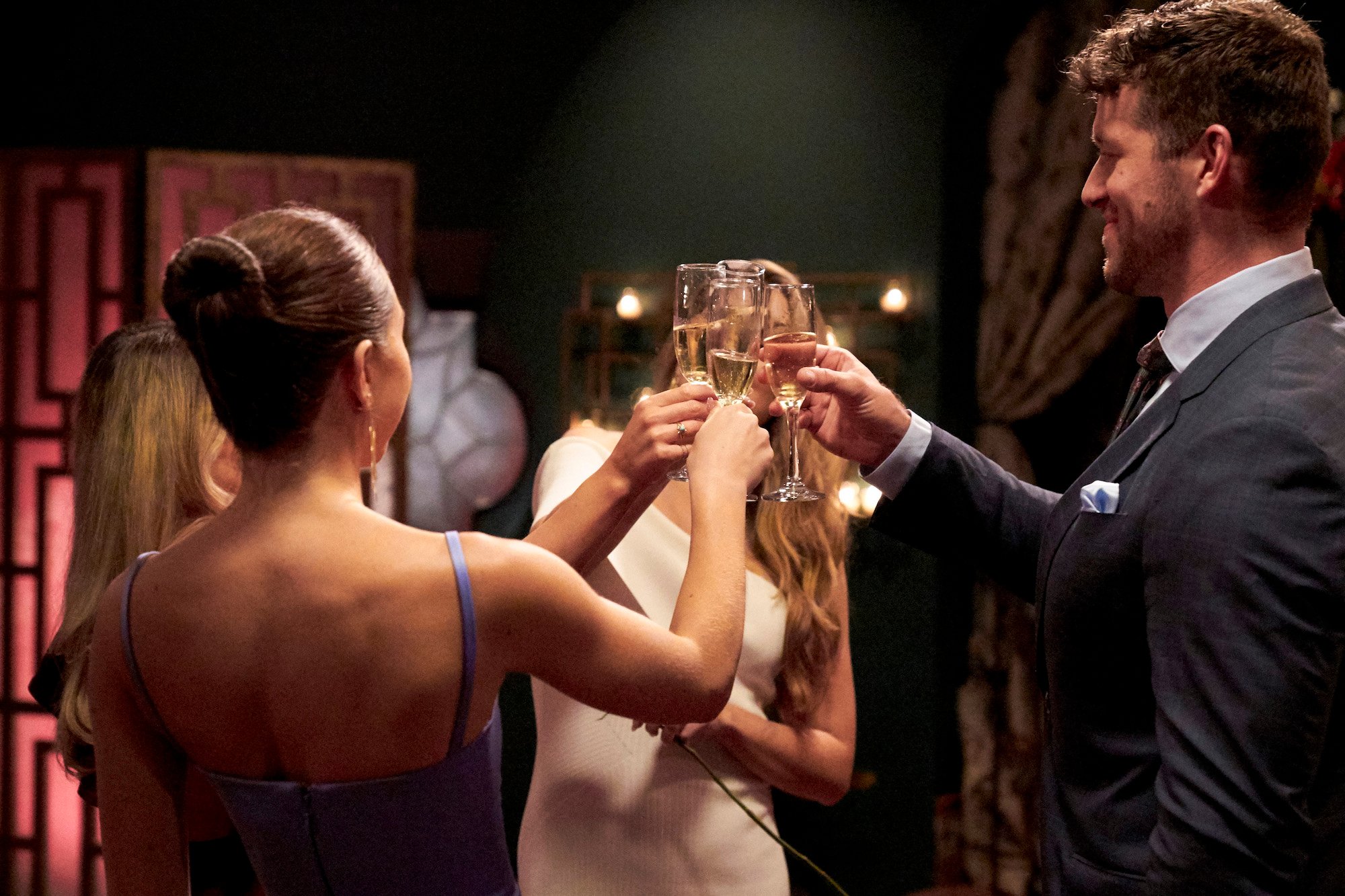 Echard was a guest on On with Mario Lopez on Feb. 28. He responded to the backlash he's already received. The Bachelor airs Mondays at 8 p.m. on ABC.
Clayton Echard is prepared for 'The Bachelor' backlash
Echard told Lopez that many of his decisions will prove controversial in the Bachelor season. He only asks people to wait and see the show to make their judgments. 
"I definitely expect there to be backlash based off of the decisions I made," Echard said on On with Mario Lopez. "I keep telling people and making more comments about this just for patience, to see it all the way through. People are going to judge me after they see it all the way through regardless. Again, with the previews that have come out, people have seen me say I've been intimate with both of you and expressed feelings of love. So…"
You may judge Clayton Echard for loving 3 women at once 
Lopez supported Echard in loving two women at once, let alone three, saying it's happened to him too. And Lopez wasn't even on The Bachelor. Certainly the game can create extreme feelings. 
"Everything that I did, I felt was I was following my heart," Echard said. "I was doing what I thought was best. And I think people are going, 'Why would you say this? Why would you tell the women in that environment?' I think it will be explained once you see the context but that's the big thing. I'm like let's wait until the context is out and then we can have that conversation."
Only the Bachelor can understand 'The Bachelor'
Echard also spoke to the separation between viewing audiences and participants on The Bachelor. It's easy to judge from home, and editing is manipulated. When Echard was in the mansion and on dates, all his feelings were genuine.
Yeah, I think it's really tough, especially for the viewers to look at it like how can you fall in love with multiple people? Listen, I said the same thing coming into it so it's a foreign concept and there's a lot of people that want to object to that and say no, there's no way. He definitely didn't fall in love in multiple areas, therefore he must've been lust and that's where you start to have these people creating these judgments. I think yeah, if you don't have the experience in it, you certainly don't understand it. And I don't know if I could ever explain that to somebody that's never been through that. So we'll see. I'm not trying to explain my way out of anything. I'm just going to hopefully be able to give people explanations and they can decide what they want with those explanations. 

Clayton Echard, On With Mario Lopez, 2/28/22