'The Bachelor': Clayton Echard Reveals 'I Never Thought This Would Happen' in Response to Shocking Finale
This season of The Bachelor with Clayton Echard is winding down, and as he enters the home stretch with the remaining three women, it doesn't appear that the dramatic moments settle down anytime soon. After the "Women Tell All" episode, Clayton handled all the backlash as well as could be expected, but even he expects more from fans in the coming weeks. In recently revealed spoilers from Reality Steve, the blogger suggests Clayton seems shaken by how the season ended.
[Warning: This article contains spoilers from Clayton Echard's season of The Bachelor.]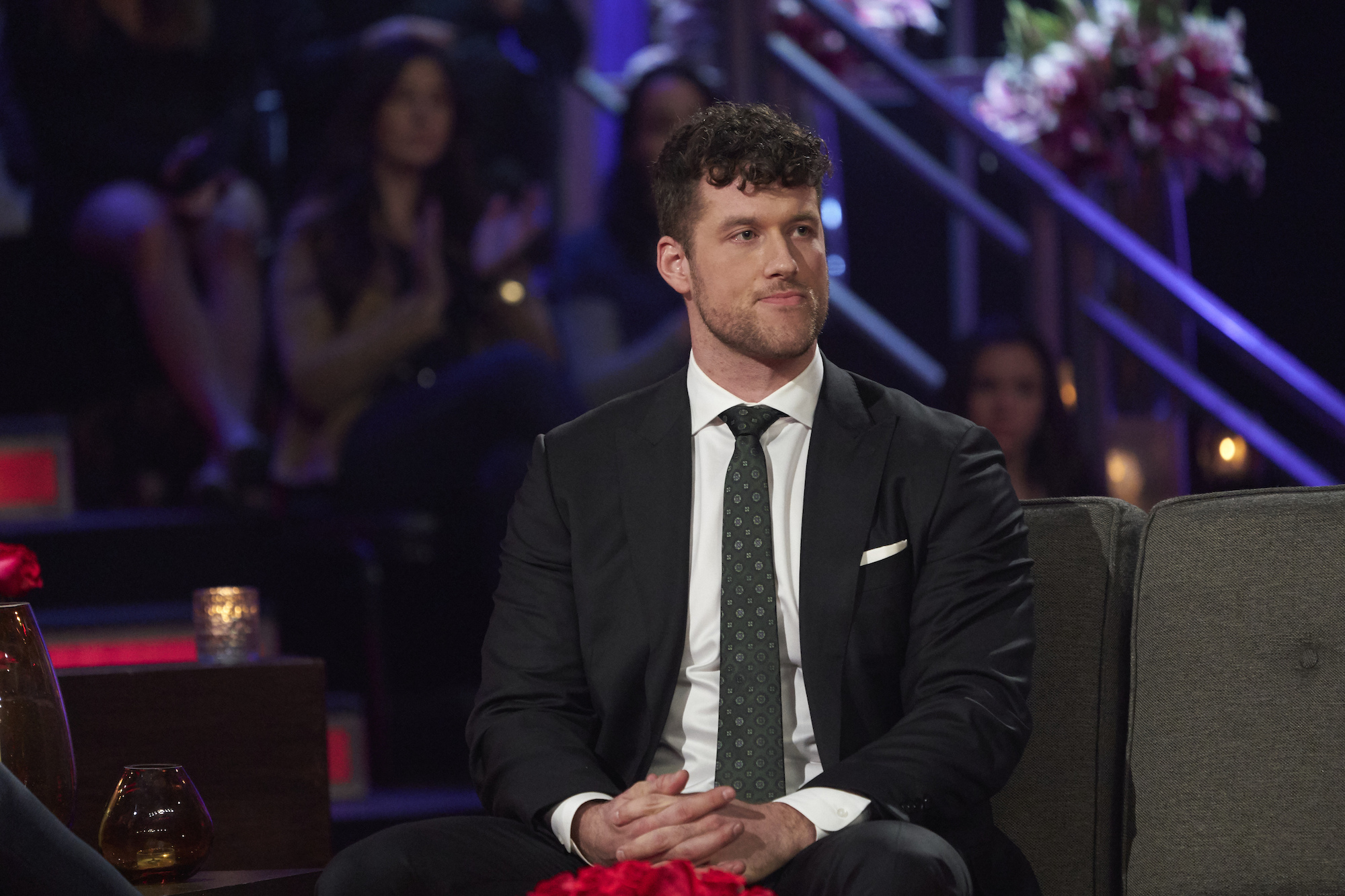 Reality Steve revealed that one of the final three women rejects 'The Bachelor' star Clayton Echard's proposal
Spoilers regarding this season of The Bachelor with Clayton Echard have been few and far between. Typically, Reality Steve knows who received the final rose before the season starts, but not this time. The reality blogger stated upfront that while he had his own ideas on how The Bachelor with Clayton Echard played out, he couldn't confirm anything for sure. However, after the "Women Tell All," he felt more confident revealing what he knew.
"All anyone has talked about all season is Rachel and somehow this season revolves around her, and her being with Clayton, etc. Ultra-reliable Instagram accounts who've never spoiled a thing in their life were officially reporting Clayton was with Rachel. I have no idea why they reported that, I have no idea where this Rachel ending came from, and I've never been told all season that Rachel had anything to do with ending (except in the first month or so when I was hearing every name with zero evidence), so yeah, it is kinda funny to laugh at. She didn't then and she doesn't now. Sorry," Reality Steve wrote.
The blogger continued, "Not only did Susie not end up self-eliminating at the final 3, but she also does something we've never seen in 45 previous seasons of the show: reject the lead's proposal. So yeah, I'd say the narrative around this season will now change going forward since this will be the new major talking point everyone will be discussing," Reality Steve wrote.
RELATED: 'The Bachelor' Star Clayton Echard's 'Tremendous' Realization Came After Serene Russell's Exit
'The Bachelor' star Clayton Echard was shocked at the turn of events
Fans of The Bachelor watched clips tease the moment where Clayton confesses to being intimate with two of the final three women. However, fans didn't know the identities of the two women until recently. Regardless, it looks like Clayton's decision cost him his future wife because Susie rejected his proposal.
After confessing his feelings, Susie explained that there were some things she simply couldn't compromise. One of those was if Clayton had slept with any of the other women during her time on The Bachelor. Ultimately, when Clayton proposed, Susie said no.
Clayton eluded to his disappointment during The Bachelor "Women Tell All." Host Jesse Palmer asked Clayton whether or not he was happy with his current situation. Clayton replied, ​​"I don't think anyone expected it to end the way that it did, including myself, nor did I want it to be that way. There was a lot of things that I just never would've thought would've happened the way they did. So everyone will be kind of surprised. I wish it could have went any other direction, but it went the direction that it did. Ultimately, I had to react accordingly."
Clayton Echard's quest for love continues tonight, March 8, 2022
Thanks to a special two-night event, The Bachelor episode focusing on the Fantasy Suites airs tonight, March 8, 2022. Because the "Women Tell All" aired in the usual Monday night slot, fans can watch Clayton, Susie, Gabby Windey, and Rachel Recchia travel to Iceland to spend more time together before the final rose ceremony of the season. Tune in tonight on ABC at 8:00 p.m. EST to watch all of the drama unfold.
RELATED: 3 Women from Clayton Echard's Season of 'The Bachelor' Who Would Be Perfect on 'The Bachelorette'