'The Bachelor': Clayton Echard on Watching His Actions During the Fantasy Suites, 'I'm Embarrassed'
It's been a rough few days for The Bachelor star Clayton Echard. The Missouri native previously reached out to former Bachelors Nick Viall and Matt James because he expected to receive backlash from fans over his actions in the final few episodes of the season. Now, he admits he's embarrassed about his behavior.
[Warning: This article contains spoilers from 'The Bachelor' with Clayton Echard.]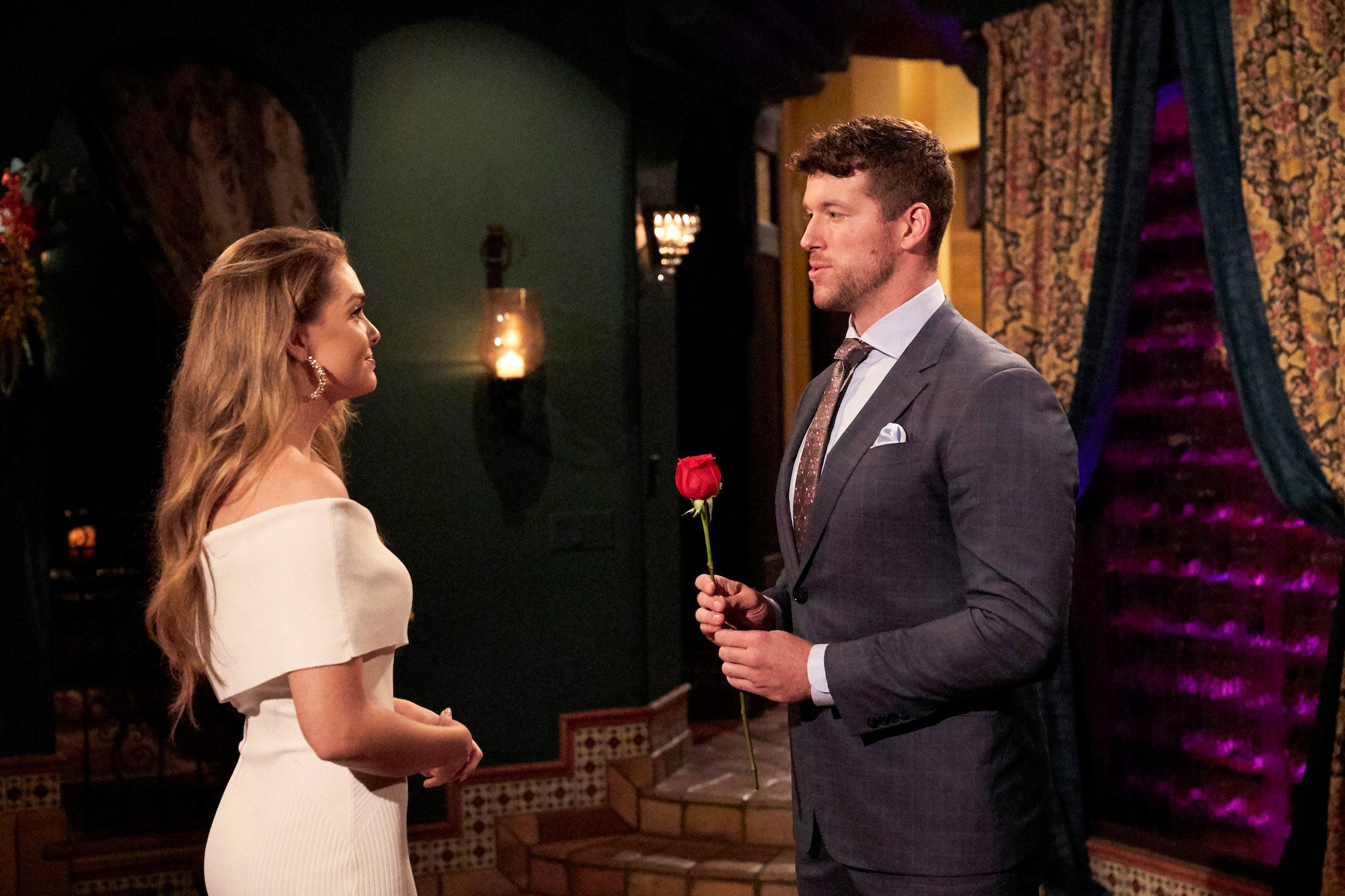 'The Bachelor' Clayton Echard told Gabby Windey, Rachel Recchia, and Susie Evans he loved them during their time in Iceland
In the March 8 episode of The Bachelor, Clayton and his final three women traveled to Iceland for the Fantasy Suite dates. Clayton's dates with Gabby and Rachel included separate confessions about falling in love with each woman. However, the Fantasy Suite date with Susie Evans didn't go as planned. 
After spending time in a hot spring, Clayton told Susie he loved her over dinner. Susie shocked Clayton with her response and explained that there were certain values she couldn't compromise. Those values included Clayton not being intimate with the other two women. Clayton confessed he'd slept with Gabby and Rachel, so Susie decided to end things. She cut their date short and left, leaving Clayton alone at the dinner table. 
A source told E! News, "Clayton is concerned about how fans will react to this season's ending." According to the insider, 'Clayton is really struggling with the criticism he has taken for the decisions he has made on the show. He knows things could get worse for him over the next few weeks as fantasy suites come into play.'"
RELATED: 'The Bachelor': Reality Steve Thinks [Spoiler] is Your Next 'Bachelorette'
Clayton denies gaslighting Susie, despite what several fans believe, but also says he's embarrassed
Bachelor Nation weighed in on whether or not they thought Clayton was in the wrong with the situation with Susie. Nick Viall said he was "being a d***," and Rick Leach of Michelle Young's season of The Bachelorette said, "Clayton playing the victim the victim is outrageous."
Now, Clayton admits his embarrassment regarding the whole ordeal. Speaking with Ashley Iaconetti and Ben Higgins on the Almost Famous podcast, Clayton said, "I woke up with a pounding headache, just stressed out," Clayton said, explaining how he felt after The Bachelor aired on Tuesday. "I'm embarrassed. I knew that this moment was coming. I'd kind of alluded to it in previous weeks. I'm not exactly shocked by the reactions online. … People are very much against me and favoring her, but I totally understand that. I totally get what I'm seeing. I'm embarrassed. I wish that I could have seen her side in that moment." 
Clayton regrets his actions, but where do he and Susie stand now?
Reality Steve revealed 'The Bachelor' finale spoilers
According to reality TV blogger Reality Steve, things do not end well for Clayton and Susie in Iceland. Teasers show both Gabby and Rachel breaking down into tears when he confesses he was intimate with both of them, but no clips of Susie pop up in the teaser.
However, the wedding photographer must return at some point. Reality Steve thought Clayton proposed to Susie in the finale, but she rejected the proposal. It looks like audiences will have to wait and see where the cards fall in the final episodes of The Bachelor. Tune in to ABC on Monday to watch all the drama unfold.
RELATED: When is 'The Bachelor' Finale? Everything to Know About Clayton Echard's Final Episode