'The Bachelor' Clayton Echard's Shocking Admission, Believed Susie Evans was 'Angling for a Shot at The Bachelorette'
This truly might be the most shocking season of 'The Bachelor.' Clayton Echard breaks down his thoughts on Susie Evans during that disastrous dinner.
Clayton Echard's season of The Bachelor continues to genuinely shock fans. Clayton admitted in February 2022 that he was preparing for a backlash from fans after the infamous Fantasy Suite episodes. His time with Susie Evans ended in a heartbreaking split when Susie couldn't compromise her values and become engaged to a man who recently slept with two other women. Now, Clayton has dropped another bombshell by sharing his thoughts on Susie's true intentions.
[Warning: This article contains spoilers for Clayton Echard's season of The Bachelor.]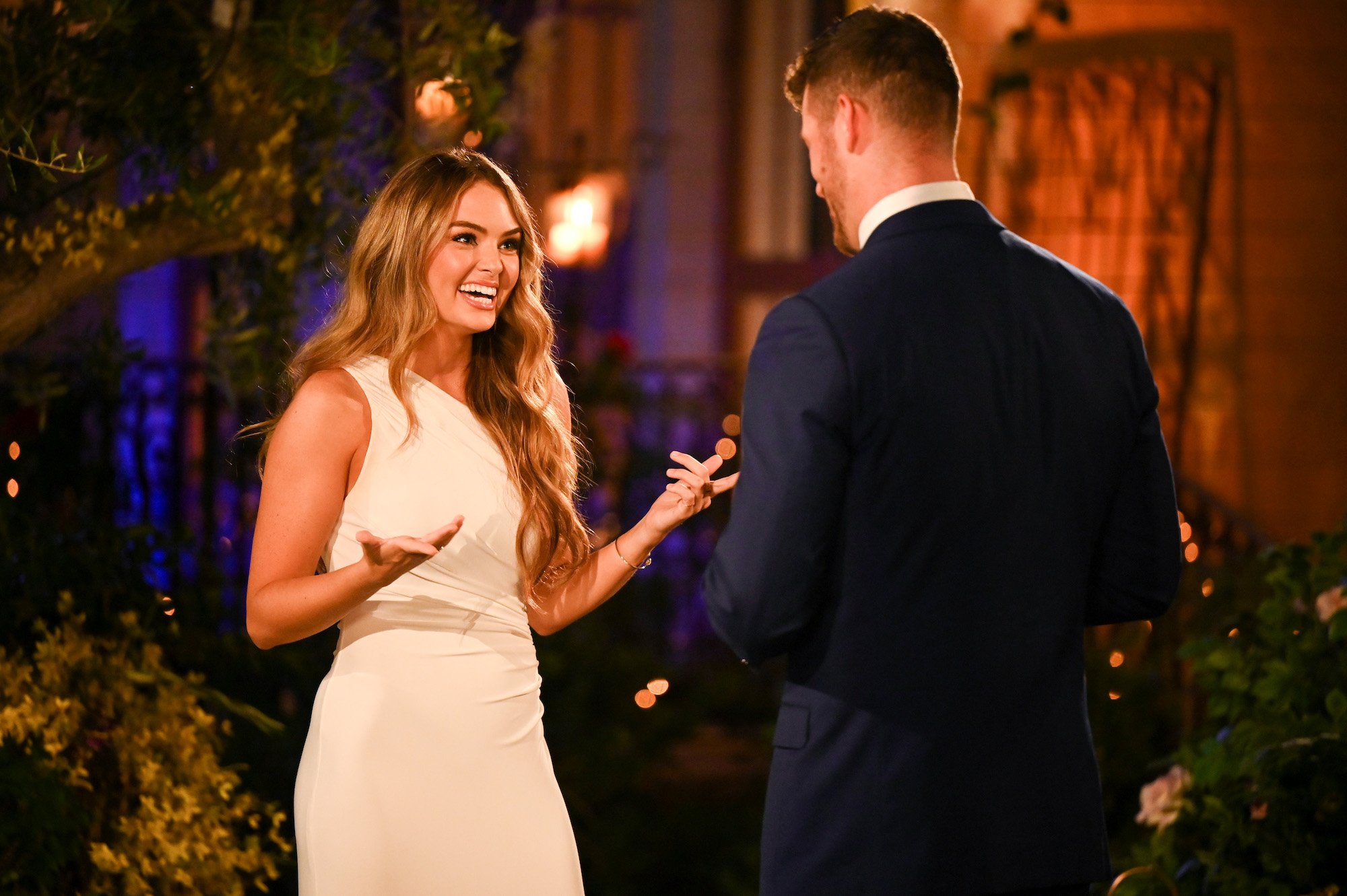 'The Bachelor' star Clayton Echard and Susie Evans broke up during their Fantasy Suite date
The latest episode of The Bachelor featured the Fantasy Suite dates. Gabby Windey, Rachel Recchia, and Susie all got to spend some romantic time with The Bachelor lead, but Susie's date didn't go as planned. Before the date even began, in an ITM with producers, Susie said she wanted to get to the bottom of Clayton's feelings for the other women. She hoped once she got an answer, she could relax and enjoy her date with Clayton. The couple embarked on a trip to some local hot springs. However, at dinner, things began to go downhill.
Clayton told Susie he was in love with her during dinner, but her reply shocked Clayton.
"I adore you. I think you're incredible, but there are things – and knowing there's an engagement – there are things I feel like I can't compromise. Tonight, I feel uncomfortable. I feel like I don't even want to have this conversation, but I feel like I do need to tell you where I'm at, and my expectations that I'm not willing to let go of in this. I know you just told me you feel like you're in love with me, but do you feel that way with someone else? Have you slept with another woman? Those are things I feel like would be impossible for me to move forward with an engagement. If I'm sharing your love with somebody else I don't think I would be comfortable," Susie explained.
Clayton now admits he felt Susie was only on 'The Bachelor' for a chance at 'The Bachelorette'
The Missouri native recently sat down with Ashley Iaconetti and Ben Higgins on the Almost Famous podcast to discuss his time on the show. When asked about his feelings on Susie's motives, Clayton admitted that he felt like she was only there for a shot at nabbing the lead on the next season of The Bachelorette. He thought she wanted an easy way out of her relationship with Clayton on The Bachelor.
Clayton explained, "I thought, 'Why does it seem like she's not fighting for this? Why does she seem like she can't even give me a chance?' I started having these really dangerous thoughts of being like, 'What if Susie right now is just trying to get out of this? What if she's just saying whatever she needs to say to leave me so that she can be the next Bachelorette?'"
However, the former football player has now changed his tune. "I don't believe that now," he explained. "I didn't believe it the next day, but I believed it in that moment and because of that I allowed my emotions to take over."
Reality Steve's spoilers claim that Susie turns down the star's proposal
Producers remained tight-lipped about this season of The Bachelor with Clayton, but Reality Steve finally revealed his thoughts on the finale. The reality blogger doesn't believe Clayton walks away engaged. In fact, he thinks Clayton proposes to Susie, but she says no. 
No matter how it turns out, fans can watch it all unfold before their eyes when the last two episodes air next week. Tune in to ABC on Monday to watch the finale of The Bachelor with Clayton Echard.