'The Bachelor': Colton Underwood Reveals That Aly Raisman Broke Up with Him Over the Phone
Breakups are never easy to deal with, especially when you don't get closure. Before Colton Underwood was handing out roses and making girls cry on The Bachelor, he went through his own heartbreak. In 2016, Underwood began dating Olympic gymnast Aly Raisman, but due to the emotional turmoil of her involvement in the Larry Nassar trial, Raisman couldn't remain in the relationship.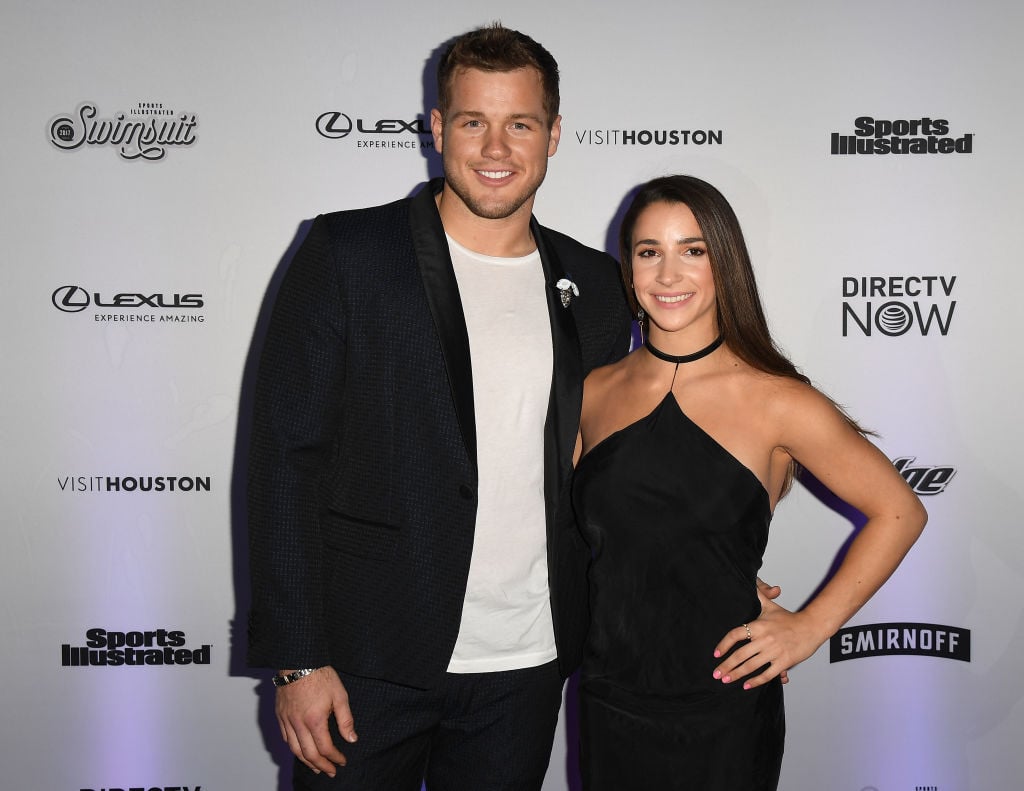 How did Colton Underwood and Aly Raisman get together?
While Raisman was competing in the Summer Olympics in 2016, Underwood, then just a relatively unknown NFL player, asked her out in a video that later went viral. After the video, they met up in Denver, Colorado.
"We happened to both be in Denver at the same time," she told People when they went public with their relationship. "I was there for less than 12 hours, he was flying in for just a few days. It just ended up working perfectly."
Aly Raisman and Colton Underwood's relationship
For a few months, the two dated without any issues. But by January, Underwood had yet to admit to her that he was completely broke.
"My shoulder surgery, at a cost of $40,000 to me, took most of my savings," he says in his new book, The First Time. "The rest went for plane tickets and hotels to see Aly. I even sold my car. I loved her. I could tell her anything and everything — except that I had no money."
But Raisman was hiding something much bigger. Soon, things started coming out about Nassar, the former USA Gymnastics team doctor who sexually assaulted multiple gymnasts. Raisman was one of his victims.
"She opened up to me after the [2017] Golden Globes, in what I now appreciate as a moment of anger, strength, and defiance that was precipitated by 18 women filing a lawsuit against Michigan State University, where Nassar had been a school doctor," Underwood said. "I wanted to find Nassar and rip his head off."
"Just watching her go through that was painful," he wrote. "Her struggle with what had happened and the deep pain of the violation to her body and spirit and ability to trust only intensified as the case against Nassar took over the news. I felt helpless."
How did Colton Underwood and Aly Raisman breakup?
In Feb. of 2017, Raisman broke up with Underwood over FaceTime.
"Aly said she felt overwhelmed, confused and in need of a break," Underwood said. "Afterward, I sat in my car and cried. I was numb for days. I reached out to Aly several times without getting any response to my calls or texts."
Though Underwood was devastated, he eventually understood that what Raisman was going through was bigger than him.
"She was going through a journey of personal healing and getting ready to take her fight public," he wrote. "She had more than enough going on in her life. And as much as the split hurt me, I decided all I could do was support her unconditionally and pray she could one day heal those wounds and make sure she knew I would always treasure the time we did have together."
Underwood is now dating Cassie Randolph, who he met on his season of The Bachelor.