The Bachelor: We Don't Think Colton Underwood Is Really in Love with Cassie. Here's Why
If you've been keeping up with The Bachelor season 23, then you've seen a lot of drama play out over the last couple of weeks. Colton Underwood has had difficulty trying to decide which woman to marry, and he's left a trail of broken hearts in his wake. We recently saw Underwood profess his undying love for Cassie and declare his intent to win her back, no matter the cost. Although The Bachelor's Colton Underwood put on a very convincing show, we don't think he is truly in love with Cassie.  
Why we don't think The Bachelor's Colton Underwood is in love with Cassie
After Colton's overnight date with Cassie ends abruptly, he gets very emotional, storms off The Bachelor set, and then dramatically jumps over a fence. He runs away from the camera crew and walks toward the woods in an attempt to clear his head. Once the crew catches up to him and asks him where he's going, he says he doesn't know, but needs time to process Cassie's rejection.
Underwood repeatedly says he is in love with Cassie and would do anything to get her back. He was crying, distraught, and made a vow not to give up fighting for Cassie's heart. This is heartwarming, and makes for good television, but we don't think The Bachelor's Colton Underwood is truly in love. Underwood comes from a sports background. The former football player is likely used to operating from a mindset of winning at all costs. This way of thinking might have affected the way he approaches dating.
Underwood said he didn't really know if he was in love with Cassie until she broke up with him. That statement is very telling. At that moment, his competitive nature likely kicked in, and all he wanted to do was win. The last thing anyone wants is to be rejected on national television, so Underwood might have decided it was time to turn the situation around and do anything to win Cassie back.
Colton's history of rejection
Underwood mentioned during the show he has suffered a lot of rejection. He said he has been in situations where he loved the woman he was dating more than she loved him. He also explained to Chris Harrison he put his heart on the line many times before but that he gets his heart broken in the end. He said he didn't want to be in that position again. Also, don't forget Underwood is likely still reeling from being dumped by three other contestants on The Bachelor before Cassie decided to leave.
Underwood has also experienced a lot of rejection in his football career. In 2014, he joined the Philadelphia Eagles practice squad as a linebacker but was released after the team decided to sign on two new players. As a member of the practice squad he didn't play a regular NFL game and wasn't part of the main team. He then joined the San Diego Chargers practice squad that same year as a free agent. Underwood was placed on the injured reserve list but was then waived for the 2015 season. From there, Underwood joined the Oakland Raiders practice squad. Underwood was reportedly released from the Raiders before the start of the 2016 season.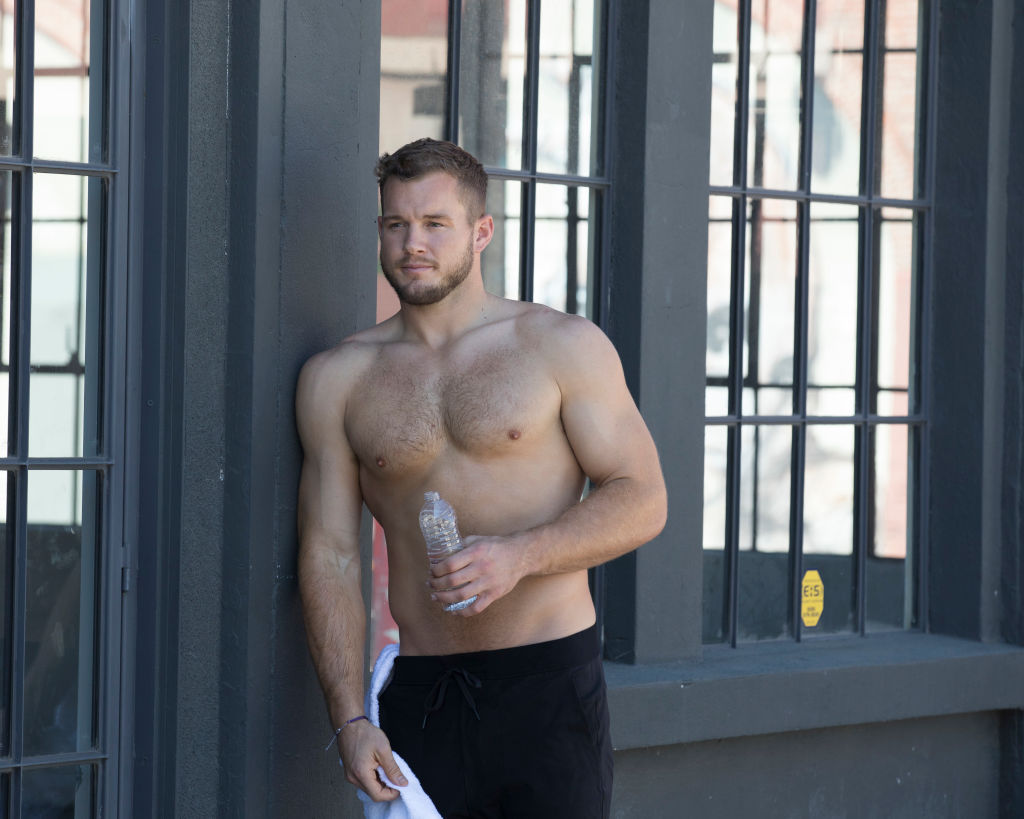 It seems like Underwood has been on the losing end a lot and he's fed up. Perhaps The Bachelor is his chance to finally win at something. Maybe Underwood feels that "winning" the girl will redeem him from his losing streak. If this is the case, that doesn't sound like love to us.
Read more: The Bachelor: Colton Underwood Might Be Sabotaging His Chance at Love
Check out The Cheat Sheet on Facebook!