'The Bachelor': Colton Underwood Fake Proposed to Cassie Randolph on Instagram
Colton Underwood gave his final rose to Cassie Randolph on his season of The Bachelor, but they did not get engaged. The two have been together a little over a year now and the couple's said they'd like to continue taking their time when it comes to their relationship.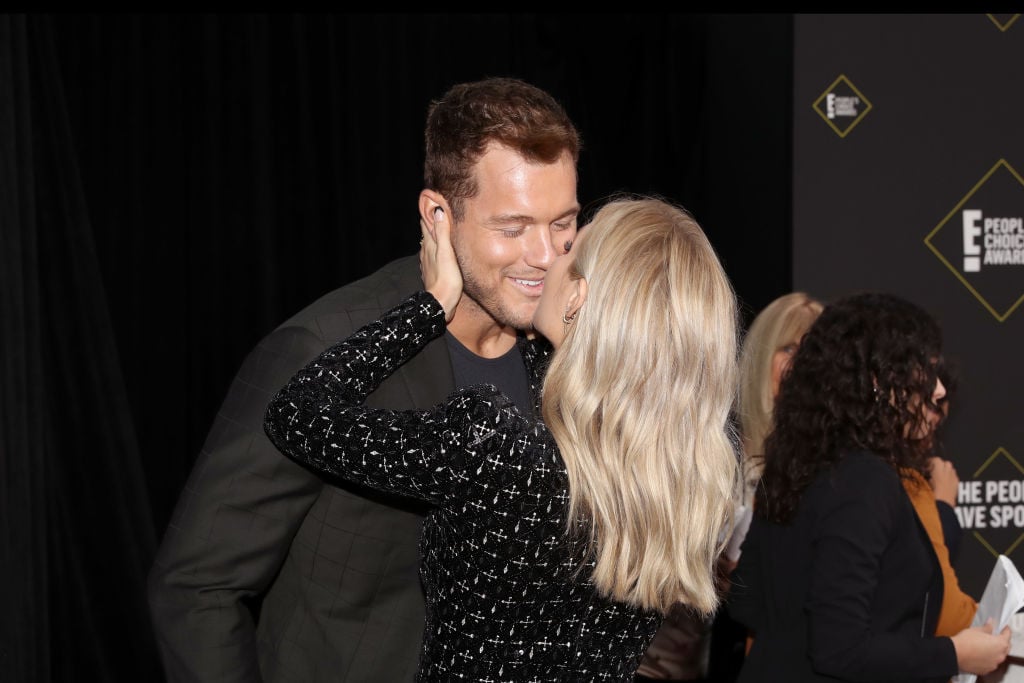 "It's just kind of a repetitive question where I'm like 'Guys, the answer has not changed.' But the questions will never stop. Once you get engaged it's 'When's the wedding?' Then 'When's the kids?'" answered Randolph when the "I Suck At Life" podcast host asked if she ever gets annoyed when people ask when she and Underwood are going to get engaged.
According to Randolph, she's in "no rush" to get married.
"There's no rush. I feel like people are later and later waiting to get married or engaged. It's fine. And your 20s are kind of a tumultuous time… is that the right word? And I think when you make that decision you want to be ready to make it and so it's fine to take your time," she said.
Colton Underwood answered questions about his relationship with Cassie Randolph
That being said, Randolph and Underwood's fans still constantly ask them when Underwood plans to get down on one knee.
Underwood recently did a Q&A on Instagram and several of the questions fans asked were about his relationship with Randolph.
"When did you know Cassie was the one during the Bachelor?" asked one fan.
"I'm very honest in this book, and I will probably upset some people with how blunt I am… but when you know… you know," he wrote along with a photo of his new book coming out, The First Time, as if to hint that he knew he wanted to give his final rose to Randolph early into filming.
Another fan asked Underwood why he and Randolph don't live together. After The Bachelor ended, Underwood moved from Colorado to Los Angeles and Randolph moved from Huntington Beach to Los Angeles, but the two still live apart.
"Because she wants to be married before she lives with someone," he replied. "we love and see each other plenty."
Colton Underwood's fake proposal to Cassie Randolph
Another fan simply wrote: "PROPOSE!" And Underwood humored them.
"Hey Cass, look at my Instagram story… will you?" he wrote, "Does this count?"
Randolph didn't write a public response but you can't blame the fan for trying.
It looks like it might be a while before Randolph and Underwood get engaged. But we know, whenever they do (if they choose to go that route), it will be the right time for them. And that's all that matters.
Read more: 'BIP': Why Dean Unglert Says 2019 Was the Best Year of His Life