'The Bachelor': Colton Underwood Reveals How He Really Feels About Cassie Randolph's Interview on 'TBTGSE'
'The Bachelor': Colton Underwood talks about his Instagram drama with Cassie Randolph after her interview with Chris Harrison.
Former bachelor Colton Underwood and his season winner Cassie Randolph announced at the end of May that they'd broken up. As Underwood wrote on Instagram, "Sometimes people are just meant to be friends – and that's okay."
As Bachelor Nation isn't soon to forget, Randolph did an interview with Chris Harrison on The Bachelor: The Greatest Seasons — Ever! that, seemingly, didn't sit well with Underwood. The former football player recently spoke about his feelings concerning his ex's interview.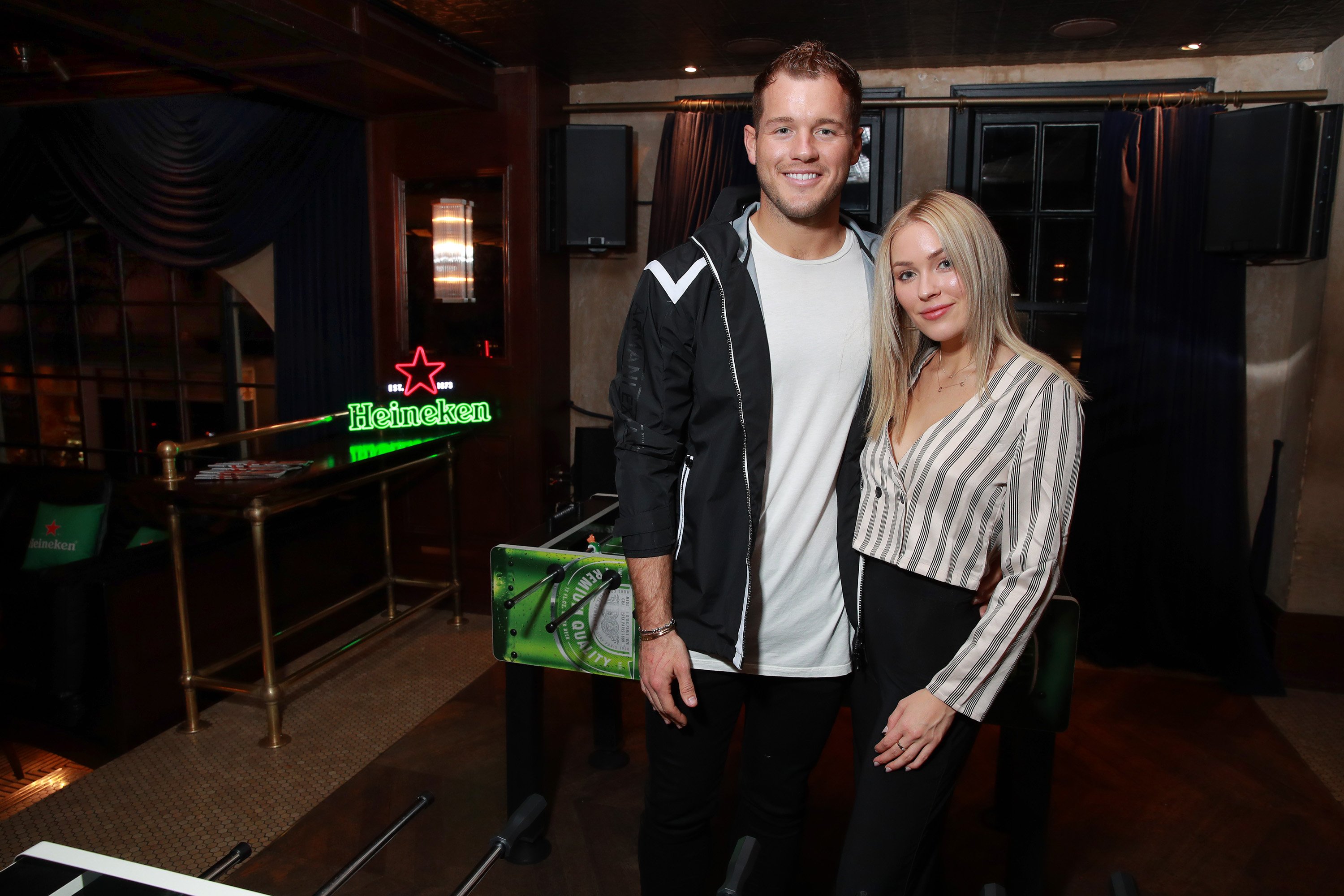 Cassie and Colton's Instagram drama
After Randolph's interview went live, much of Bachelor Nation voiced that they felt she didn't give any real information about her breakup with Underwood. When Harrison pressed her for more details, she stayed firm.
Even so, shortly after the interview aired, Underwood took to Instagram to write a caption many fans (and Randolph) felt was aimed at his ex.
"When our relationship ended we agreed to handle things as privately as possible as we attempted to navigate our new relationship as friends. I chose to do that since we were living in this interim period, but obviously a lot changed this week," he wrote.
Randolph responded by posting a series of stories that asked Underwood to "refrain from prolonging our breakup, or dragging me, when we both know it's unwarranted." She also accused him of planning to "monetize" their split.
Colton Underwood says Cassie Randolph was 'extremely quiet about [their] breakup'
When Underwood was interviewed by Reality Steve for his podcast on Aug. 13, he addressed the bit of Instagram drama that went down between him and his ex. He claimed that he was never upset at Randolph for the interview. Instead, he was frustrated with The Bachelor franchise for using her.
"Cass stayed extremely professional and extremely quiet about our breakup, which I was so happy and thankful for," he said on the podcast. "I even texted her and was like, 'Man I appreciate that, thank you.' What bugged me was the fact that that show took advantage of her. I feel very defensive over people I love. I know Cassie's a big girl and can fight her own battles, but I know her heart — she doesn't want to rock the boat and she loves people even if they abuse her or even if they take advantage of her, which is what they did."
As for the words the former couple exchanged on Instagram, Underwood admits he and Randolph probably should have handled everything privately from the get-go.
"Maybe eventually we'll address it together," he said. "It should have been handled privately and we did handle it privately and sort of left it at that.
Underwood also said that he and his ex are back on good terms. They talked everything out and he still thinks "she's amazing."
"I have nothing but good things and love and well-wishes and friendship with Cassie right now. I love the girl and miss the girl dearly," he said.