'The Bachelor': Who Is Colton Underwood's New Boyfriend, Jordan C. Brown?
Former Bachelor lead Colton Underwood went Instagram official with his new boyfriend, Jordan C. Brown! After the release of his Netflix miniseries Coming Out Colton, Underwood posted a picture of him and his significant other sitting side by side on a wooden bench. Here's everything we know about Jordan C. Brown.
Colton Underwood posted a cute selfie with new boyfriend on Instagram
On Instagram, the former Bachelor lead posted a photo where the 38-year-old politician wrapped an arm around him. "Happy birthday to my dog-loving, family man, corn-fed love," Underwood wrote in the now-deleted Instagram Story. Rumors began circulating about the couple after they showed PDA at the Four Seasons in Maui. An insider told Page Six at the time, "They were all over each other at the resort."
Who is Jordan C. Brown?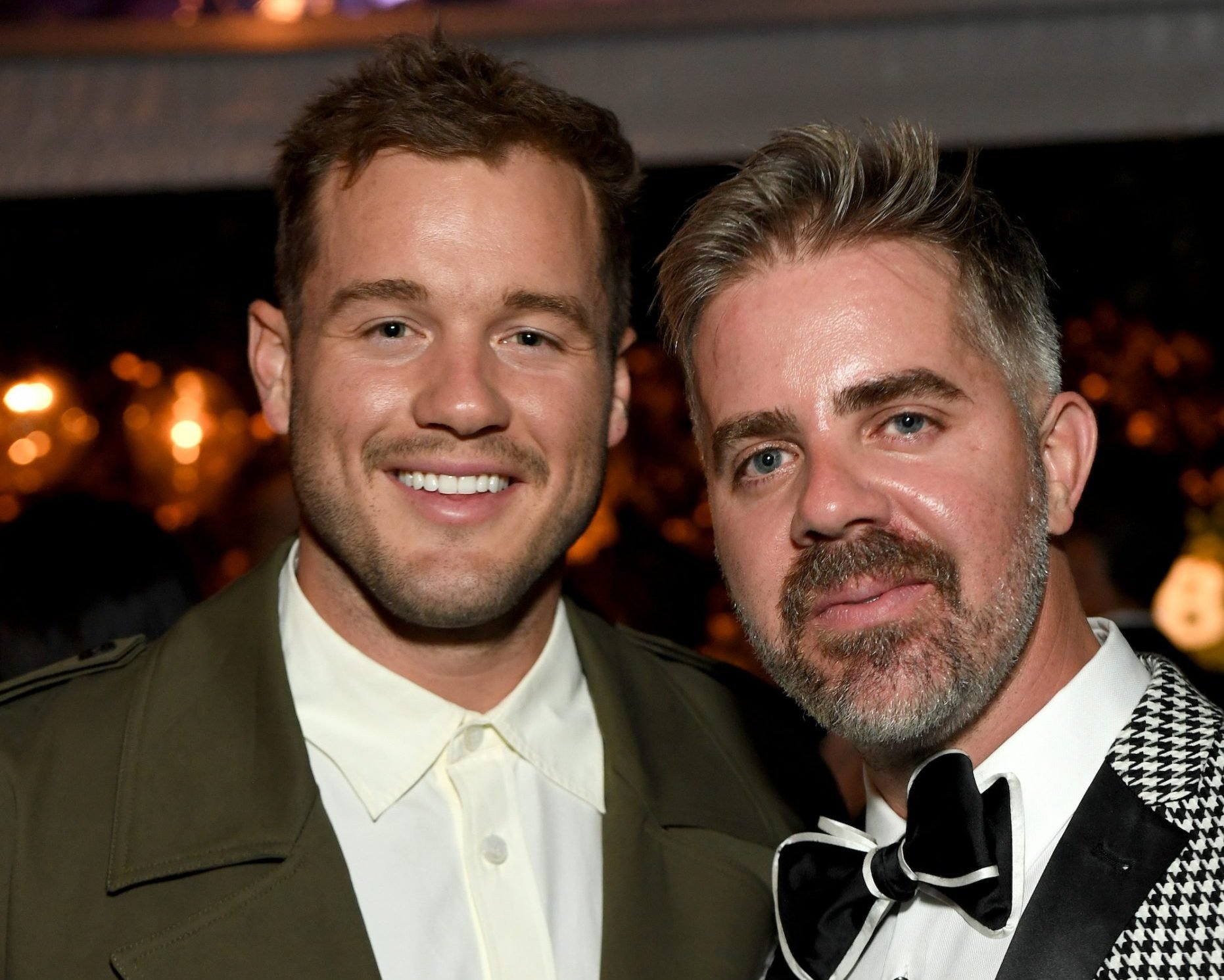 RELATED: 'The Bachelorette' Front Runner Brandon Jones Reveals the 'Wild' Story Behind Him Joining the Show
Colton Underwood's new boyfriend, Jordan C. Brown has worked in politics for over 20 years. As a strategist, he was a part of different Democratic Party campaigns and served under former President Barack Obama and former presidential candidate Hillary Clinton. According to The Sun, Brown dated American contemporary artist Paul Rusconi before dating the Bachelor lead. Aside from his political background, Brown is a talented singer. For instance, he was featured on the 2020 cover of Coldplay's song "Fix You."
The former 'Bachelor' says he's 'happy' and 'in love' with his new boyfriend
RELATED: Brooke Blurton Responds to 'The Bachelorette Australia' Controversy – 'Just Because I'm With Darvid Doesn't Mean My Attraction to Women Just Stops'
Colton Underwood sat down with US Weekly and talked about his current relationship. The former Bachelor shared that he is "in love" with his new boyfriend.
"I'm happy, I'm in love, and I'm in a good position," he explained. "Everything as far as that goes has been pretty smooth. What was so cool too was, like, after the show was over, I didn't know what was really next. I knew that I was still coming out, and I still am. So there are still things to work through right now. The friends that I have, the support group that I have been so helpful and impactful."
Colton Underwood came out as gay on 'Good Morning America'
In April 2021, Colton Underwood got candid about his sexuality on the ABC show Good Morning America. "I've run from myself for a long time. I've hated myself for a long time," Underwood told television broadcaster Robin Roberts. "And I'm gay. And I came to terms with that earlier this year and had been processing it. The next step in all of this was letting people know. I'm still nervous. It's been a journey for sure."
Underwood went on to say that he's still learning and has a long way to go. "But if I had to go back and give anybody advice, I mean, you're gonna get through it is what I would tell myself," he continued. "Keep fighting for you. Keep choosing you every morning. And when the time's ready or when the time's right and you're ready, do it on your own time."
The Bachelor airs on ABC.