'The Bachelor' Contestant Kelsey Weier Shuts Down Nose Job Rumors
Contestants who sign up for The Bachelor know they're going to face a little criticism. However, Peter Weber's season seems to have summoned another level of internet trolls. From racism to addiction gossip, it never ends. Now, some have speculated Kelsey Weier had a nose job but she's setting the record straight.
[Warning: Spoilers for The Bachelorette contenders below]
Kelsey Weier was a top-contender for 'The Bachelorette'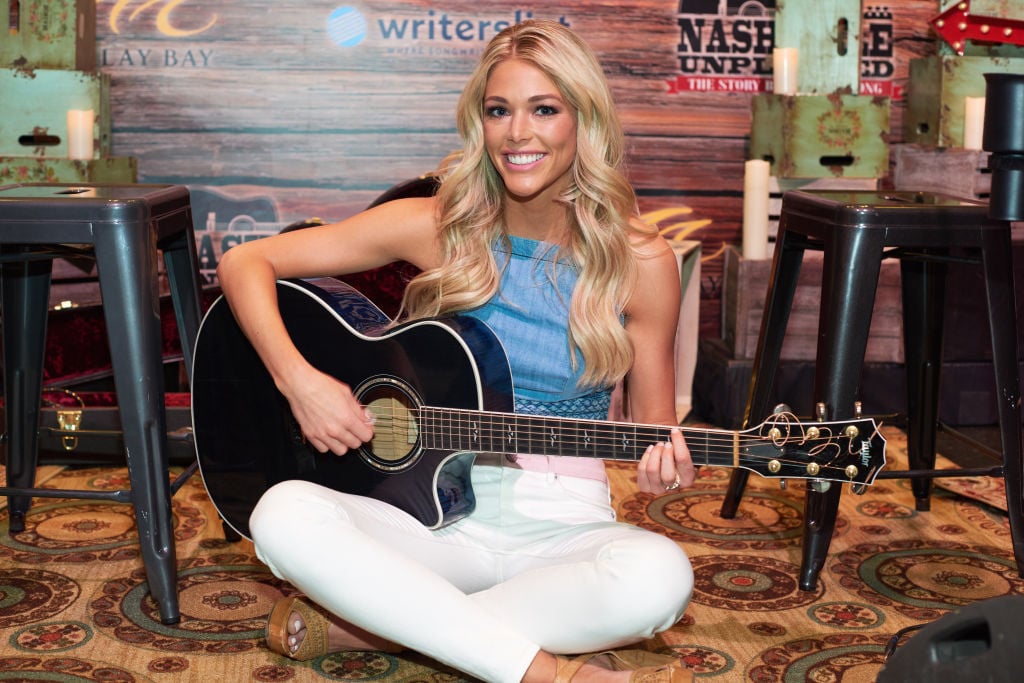 It takes a thick skin to compete on a reality dating series but contestant, Kelsey Weier, isn't having it. As a former Miss Iowa who competed for the 2017 Miss USA crown, Weier is no stranger to scrutiny.
That, along with the grueling process of dating on TV, can set anyone up to be the target of vicious online attacks. Even so, Weier remained a top contender among Bachelor Nation fans up to her shocking elimination.
While fans are still awaiting the official announcement of who will be the next Bachelorette, many rooted for Kelsey to take the reigns amid news of Hannah Brown passing the offer due to money. As for whether she had dreams of becoming the next Bachelorette, she said no.
"Coming into this, that was never my intent or goal," Weier told People. "It was always to see if this actually could work for me. And I thought it could with Peter, but I haven't been asked and honestly up until I started to figure out my feelings towards Peter, it's never something that I've even thought about."
However, Reality Steve may have just confirmed who will be the next Bachelorette and it isn't Kelsey. Without spoiling the news completely, fans are sticking to their pick of Kelsey all over Twitter.
"Kelsey deserves the spot. She and Maddy were the only 2 sincere contestants!" this fan tweeted. "Kelsey would be a great bachelorette," another added. "I honestly really like Kelsey," another said.
Weier shuts down those nose job rumors in one post
While it's no one's business but Weier's, the former contestant must've had enough speculation and rumors to address comments about her nose.
In a selfie posted to Weier's Instagram account, she captioned it: "Spoiler alert: My nose is real."
She also revealed on her Instagram stories feature that she'd been harassed via DMs.
When one commenter said, "you're literally LYING," Weier snapped back with, "honey I am a lot of things but a liar isn't one!"
Then, things took a turn when Bachelor alum, Derek Peth chimed in on the photo saying, "your nose is so genuine and real!" He followed up with "sorry I couldn't help myself." This obviously sent fans into a tailspin.
"BIP???? This would be great," one fan said. "I'm here for this," another added. "I ship. Please date. Thnx," another echoed.
Looks like we might have another new couple on our hands.
Weier addresses 'Champagne Gate' on 'Women Tell All'
As the woman who started "Champagne Gate 2020," Weier now says her reaction to the situation was "irrational." To re-cap, she left a bottle of champagne by the fireplace. Fellow contestant, Hannah Ann Sluss, opened the bottle, to which Weier confronted her about it. Sluss denied knowing it was Weier's.
"I think, honestly, it was just a misunderstanding. I know Hannah Ann, and she's not malicious in any way," Weber told Us Weekly after the episode aired. "I know Hannah Ann did not do anything maliciously on purpose. I can promise you that."
Peter added, "Kelsey's emotional, but I love that about her. I'm very emotional as well. She obviously reacted in an emotional way, but it meant a lot to her, that bottle. It was just unfortunate, but it is what it is."
Now, on the upcoming Women Tell All, host Chris Harrison will press Weier about that night, asking contestant Shiann Lewis if the meltdown was "justified."
"It's justified to an extent but there's a way to handle situations and I think how you [Kelsey] handled the situation was irrational," Lewis replied.
"I would totally agree with that," Weier said. "I'm not gonna say that I was justified in my reaction but I was just justified in my emotion."
The Bachelor: Women Tell All airs Monday, March 2, at 8 p.m. on ABC.