'The Bachelor': What Contestants Are Saying About Joe Biden's Inauguration
Find out what contestants from 'The Bachelor' franchise had to say about President Joe Biden's inauguration on social media.
As viewers around the world turned on their televisions to watch President Joe Biden's inauguration on Jan. 20, people also took their thoughts about the event to social media. Some of the commentators included former contestants and leads from The Bachelor. Read on to see what The Bachelor contestants had to say about Inauguration Day.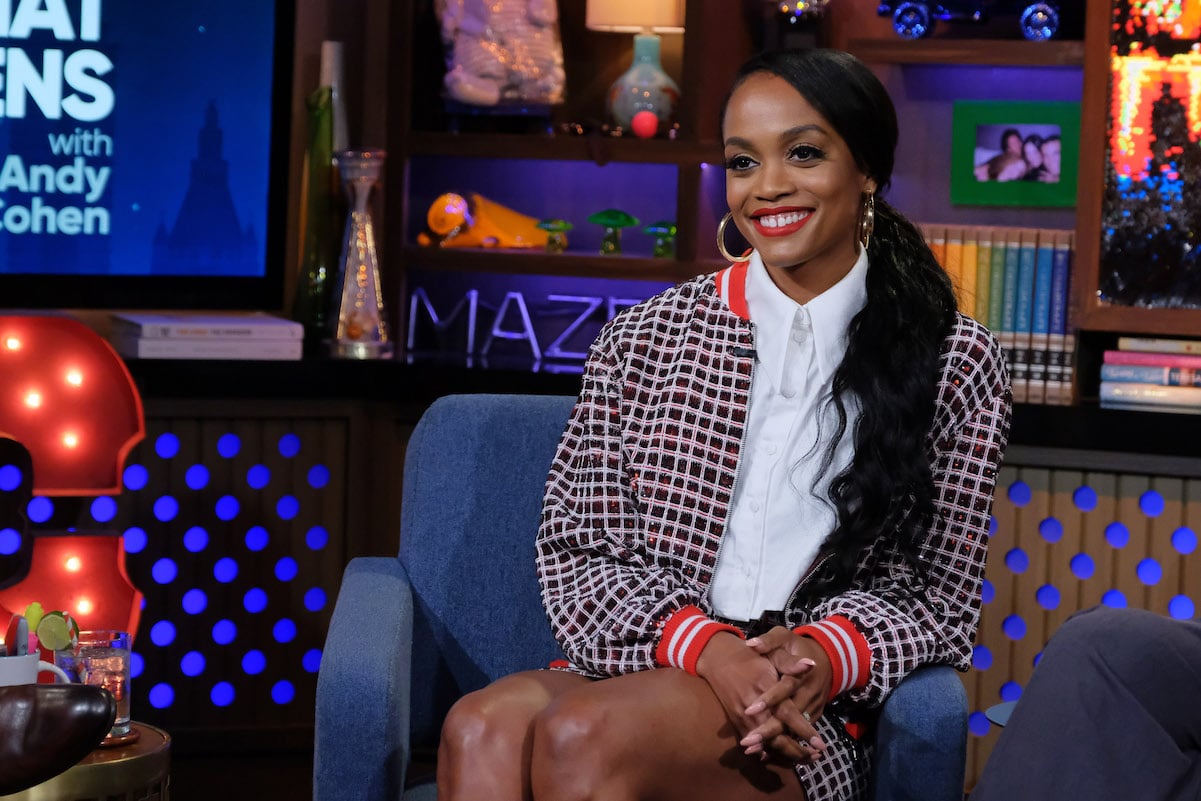 How 'The Bachelor' contestants got here
While The Bachelor is a reality dating show about attractive people "competing" for love, contestants have gotten more and more outspoken in recent years regarding their political opinions.
Many contestants showed support for the Black Lives Matter protests in summer 2020 and a few months later in November, urged their audiences to go out and vote.
On Jan. 20, some contestants continued the trend of being politically vocal and spoke about President Joe Biden's inauguration on their large social media platforms.
What previous leads from 'The Bachelor' had to say about the inauguration
Former lead Nick Viall wrote about the inauguration, tweeting: "It was all a bad dream. Glad we woke up." The essential oils company owner also said: "The fashion at this inauguration is [fire emoji]."
Rachel Lindsay, who placed third on Viall's season then was the lead of her own season, posted a few Instagram Stories of her watching and celebrating the new POTUS. "Today is a great day," she said in one of her stories. "Historic! Hope you all are watching today."
The previous lead of The Bachelorette Ashley Hebert Rosenbaum also shared her thoughts with her Instagram audience. She said she was "feeling hopeful today" and that "it's a beautiful day," sharing stories of President Joe Biden, Vice President Kamala Harris, and a photo of the new President and former President Barack Obama.
What other former contestants wrote
Nicole Lopez-Alvar, who was on Colton Underwood's season of The Bachelor, weighed in on the historic nature of President Biden's Vice President, Madame Vice President Harris.
"Glass ceilings have been shattered," Nicole wrote on Twitter. "We've sworn in our first female Vice President of the United States, Madame Vice President Kamala Harris. So grateful to be living during this moment in history."
Former contestant Mike Johnson, who was an audience fan-favorite to be the new Bachelor after appearing on Hannah Brown's season of The Bachelorette, also tweeted about Vice President Harris.
"Yo! There's a woman VP," Johnson said.
Dale Moss, who was The Bachelorette Clare Crawley's fiancé before announcing a breakup on Jan. 19, posted about the inauguration on his Instagram story. Moss shared a picture from President Joe Biden's account of the capitol on Inauguration Day, and wrote: "Our country begins to heal today!"